3 Ingredients Chocolate Milkshake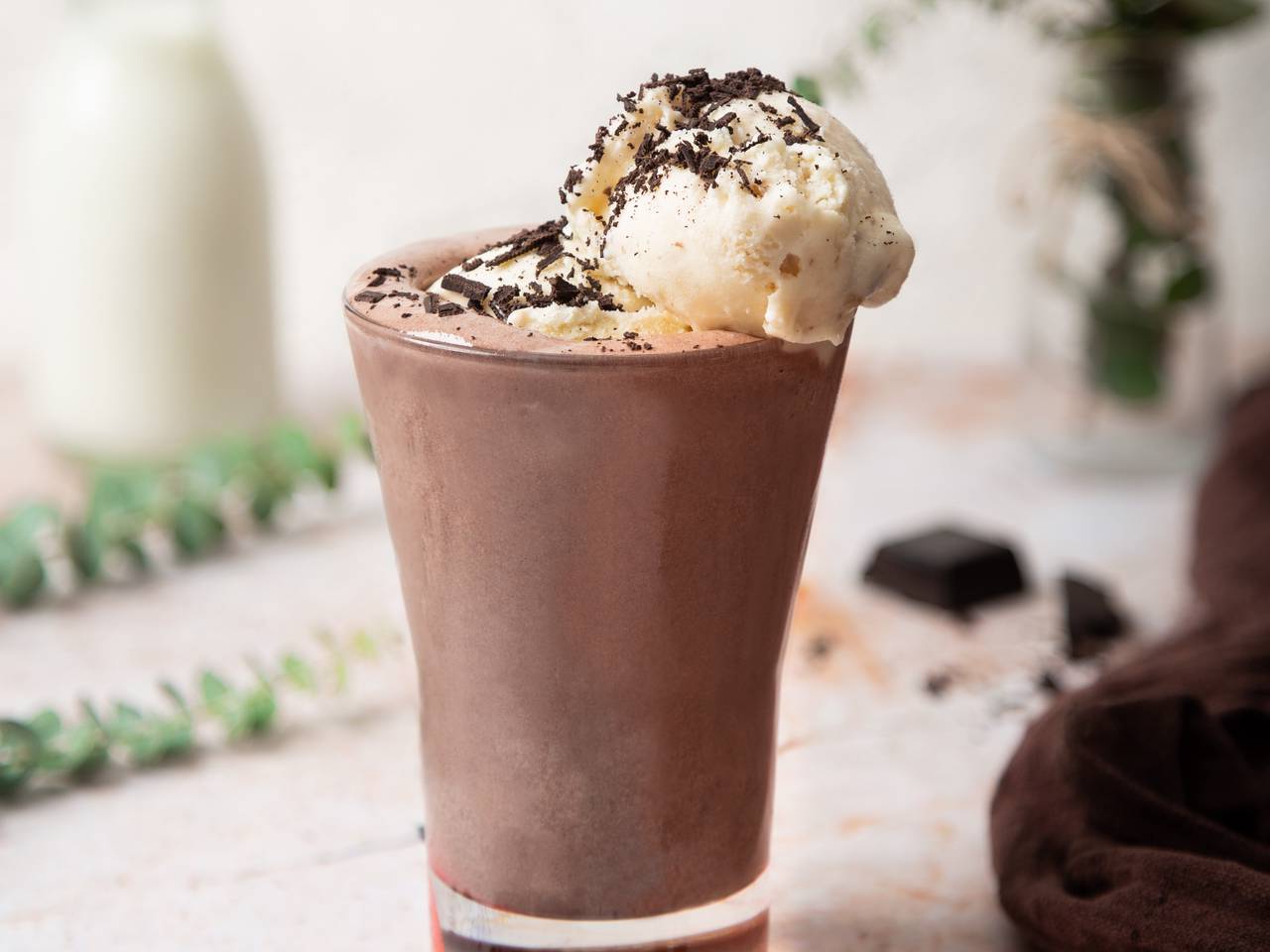 When you can make your milkshake at home you don't need to go out to get one. you only need three ingredients and a blender to make it and I promise you, it is super easy. The three ingredients you need are milk, ice cream, and another ingredient to flavor the milkshake.
Ingredients
3 scoops
chocolate ice cream
Instructions:
1

prepare the three ingredients.
2

Add ice cream, milk, and cocoa powder to the blender.
3

Mix them for about fifteen seconds until they are all blended well.
4

You can decorate your milkshake with a scoop of ice cream, cream, or cholate chips.
Reviews (0)
Tips and tricks
You can use different ice cream flavors for your milkshake and add something relevant to it, for example, you can add strawberry or other fruits to your strawberry milkshake, or you can add peanut butter to your vanilla milkshake. You only have to be a little creative to make all kinds of new and different flavors.
You can use chocolate syrup instead of cocoa powder.
Background & History
At the end of a long working day in the office, one of my colleagues suggested making this milkshake. What a wonderful idea! We didn't have a blender so we mixed everything with a fork but it was the best drink for us at that moment.
Nutrition Facts
(per serving)