Halva Havij – Persian Carrot Halva with Rice Flour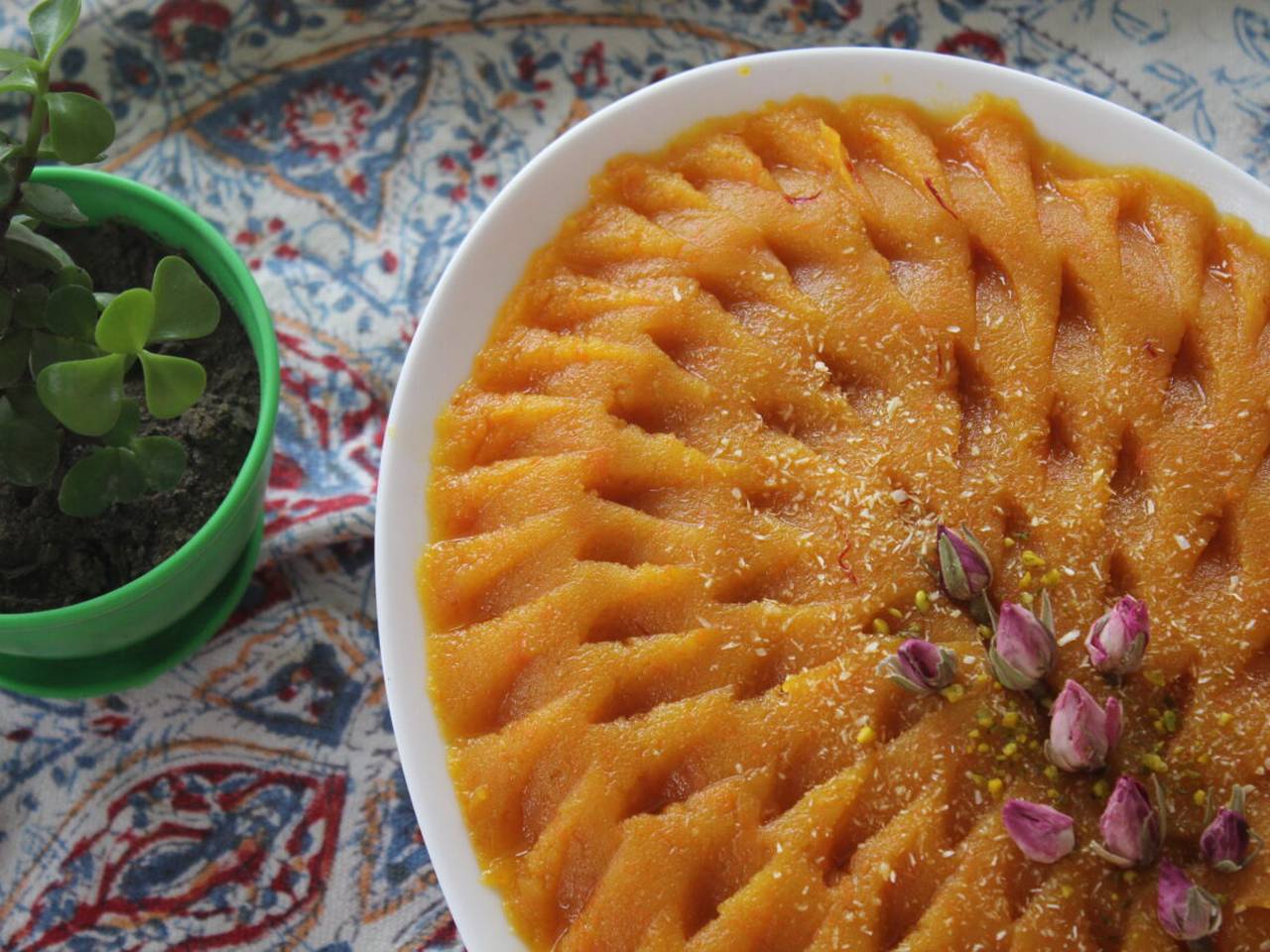 Carrot halva is always noticed due to its very attractive and beautiful color. Of course, the taste and texture is a little different from the wheat flour halva.
Instructions:
1

Pre-cook the carrots. Mix water and sugar and put it on heat until it is completely dissolved .Then add rose water and saffron and set it aside. Put the rice flour in a pot over medium heat to roast until the aroma of the rice flour comes to mind. The color change of rice flour is very small and it will not darken like wheat flour.
2

Add butter and oil and fry again until completely browned.
3

Puree the carrots that we have already cooked. Add it to the rice flour while roasting and continue roasting again.
4

After cooking a little, add the nectar that we have already prepared. Stir it completely, the halva will gain volume and harden. After adding nectar on the heat, fry the halva until it completely absorbs the nectar.
Reviews (0)
Nutrition Facts
(per serving)