The easiest and delicate hummus recipe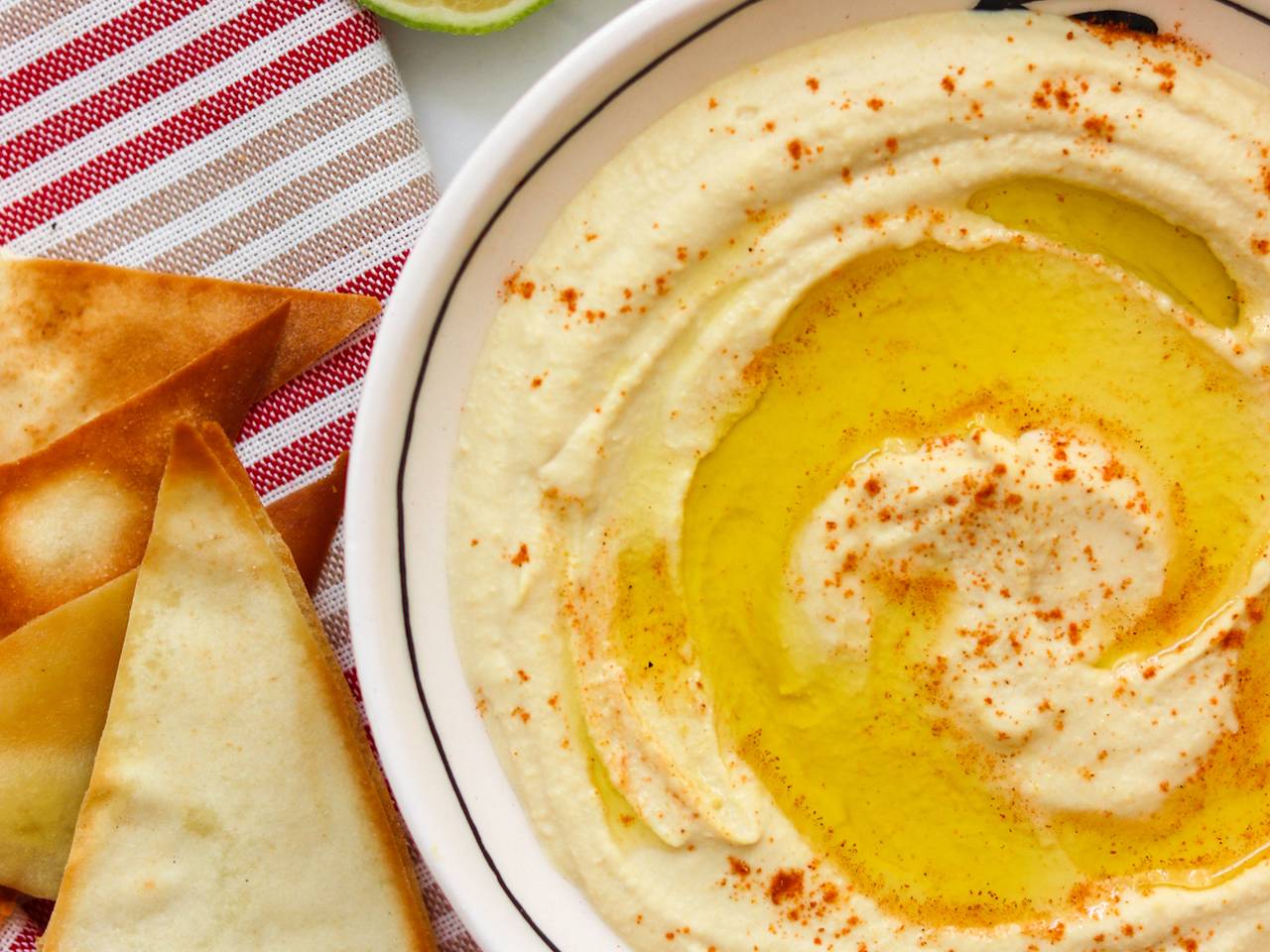 A fragrant dip with a soft and fluffy texture, especially when paired with toasted pitta bread, is so appealing that you do not want to stop eating.
Ingredients
1 Fresh lemon
Lemon juice
Instructions:
1

Soak the chickpeas from the night before, then let it cook. Drain after cooking to remove extra water. Then peel the peas.
2

Add Peeled chickpeas, garlic, tahini, and sour lemon juice in the food processor to crush the chickpeas and garlic completely.
3

Beat with a food processor until the hummus is smooth. If you feel dry, add a tablespoon of cold water and pulse a few times to mix. Do this until reach a soft texture. Measure the salt at the same time.
4

Cut the pita bread into triangles and add olive oil then put it in the oven to roast.
5

Finally, pour the hummus on a plate. Dig a little with a spoon. Pour a little olive oil and garnish with red pepper and pita bread.
Reviews (0)
Tips and tricks
Be sure to peel the chickpeas after cooking so that the hummus is soft and fluffy.
Add cold water little by little. This amount of water may be too much.
Background & History
I always heard its name and saw it in different menus, but I had never tried it myself. And now I wonder why I did not make this useful and simple food? To review a few different commands and made a combination of them and I was very happy with the result.
Nutrition Facts
(per serving)