The Best Chicken Salad Recipe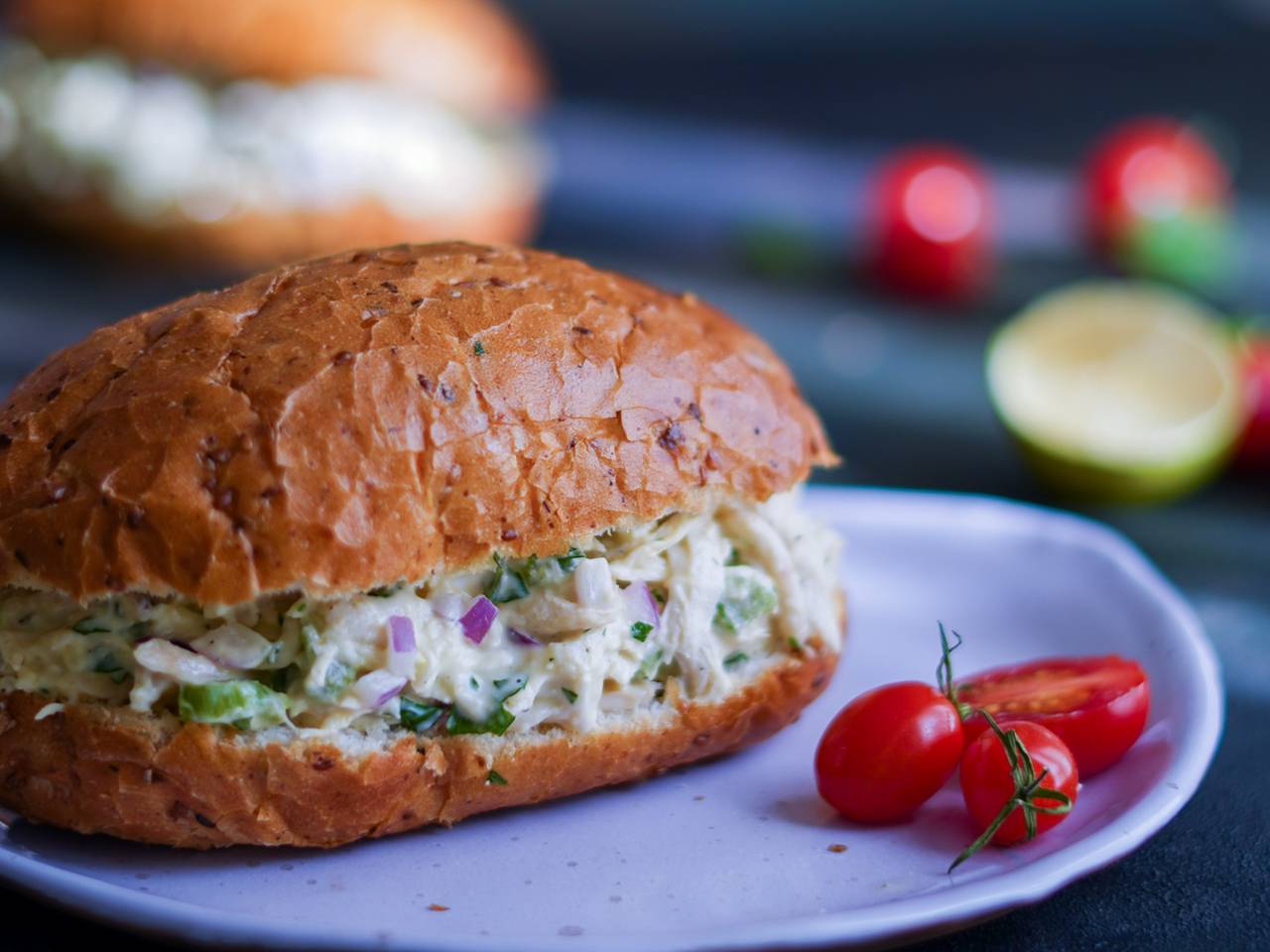 Chicken salad is one of the best salads in the world that you can have as a complete meal or enjoy it with all kinds of bread. Chicken salad is very delicious and you can make it fast and easy. If you are in a hurry to make a delicious meal, I really suggest you make this salad.
Ingredients
300 grams
chicken (boneless)
2 tablespoons
Chopped celery
2 tablespoons
chopped onions or spring onions
2 tablespoons
chopped parsley
15 grams, one tablespoon
musturd
0.5 teaspoons
black pepper
Instructions:
1

Cook the chickens with one onion, 3 garlic cloves, salt, and pepper in water at low heat. (It shouldn't contain a lot of water when it's cooked.)
2

As you can see the chicken is cooked and most of the water is evaporated. this helps your chicken to taste better.
3

Dice the cooked chickens. You can chop them into very small or bigger pieces.
4

Chop the onion, celery, and parsley into very small pieces.
5

Mix all the ingredients with mayonnaise and spices. Add a few drops of fresh lemon juice to your salad.
6

You can serve your chicken salad with different kinds of sandwich bread, or you can have it without any bread.
Reviews (0)
Tips and tricks
The good taste of this salad depends on the way you cook your chicken. Using little water when you are cooking chickens helps them taste rich and good.
You can replace half of your mayonnaise with yogurt but mayonnaise makes your salad taste perfect.
I defiantly would have used spring onions if I had them at home. You can also use red onions instead of spring onions because their color is beautiful and they taste amazing.
Background & History
When I first made this salad I instantly fell in love with it. This recipe is based on my own experience and a few other recipes I read and it could be even better with potatoes and eggs.
Nutrition Facts
(per serving)