The Best Classic Zucchini Bread Recipe with Walnuts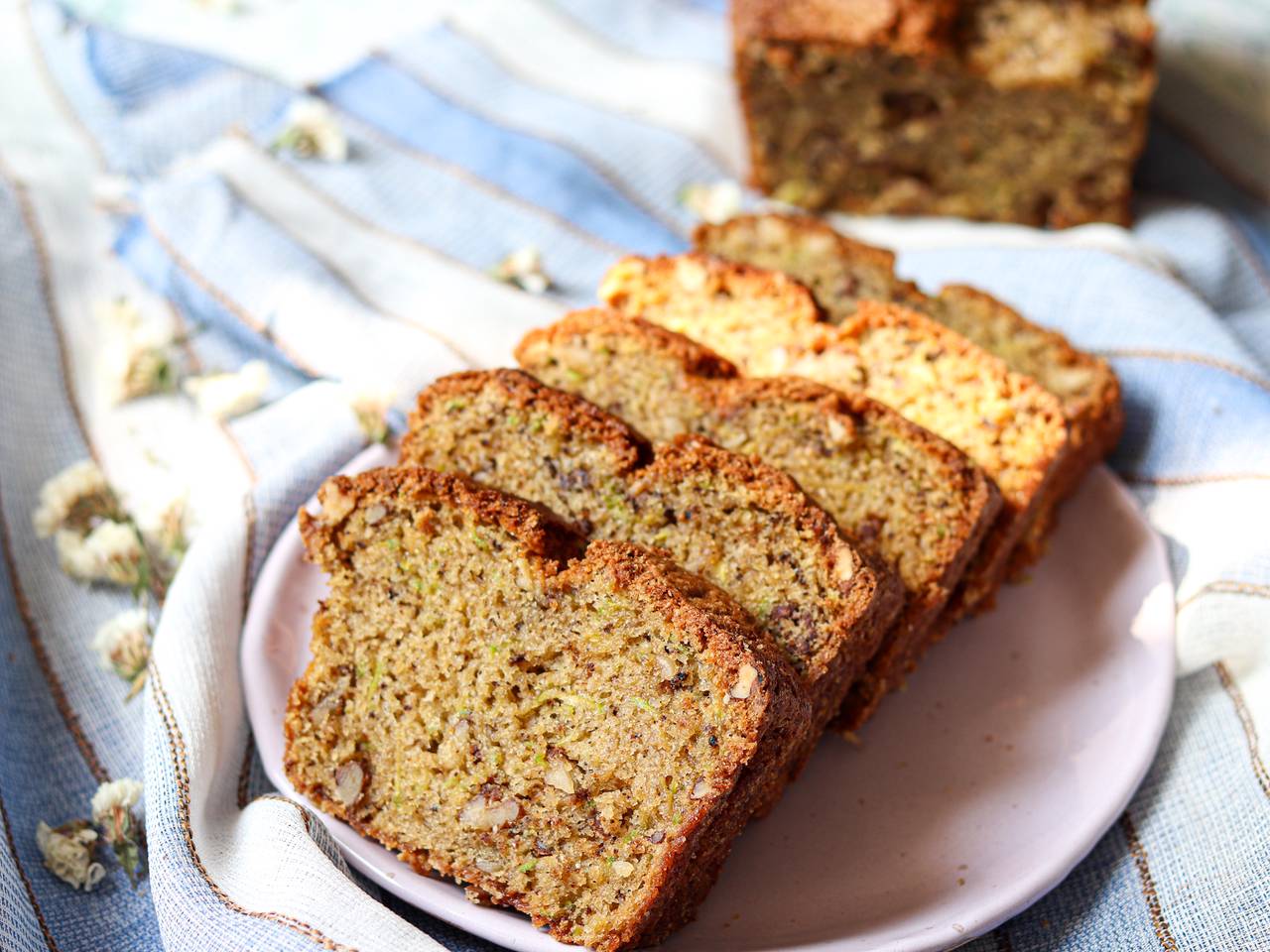 Zucchini bread, it's a cake with a moist and sweet texture. When you eat some of it, you can hear walnuts crunching, and in combination with cinnamon aroma, it's fantastic.
Instructions:
1

Pour the eggs and sugars into a hollow bowl and beat it until it becomes creamy.
2

When the liquid is creamy, add oil and beat it again.
3

Sift flour, baking powder, baking soda, vanilla, and cinnamon in the batter.
4

Mix all the dry ingredients with the batter. The batter will be firm, but no need to be worried.
5

Grate the zucchini and chop the walnuts, then mix it with the batter.
6

Put parchment paper at the bottom of the loaf pan and pour the batter into the loaf pan. Dip an oil-covered spatula and make a slit in the middle of the cake if you want to have a crack in the middle.
7

put the loaf pan into a preheated oven at 170°C (340°F) for 50 minutes. For testing, dip a wooden stick into the cake and if it comes out clean, that means that the bread is ready and if it didn't, put it back into the oven again.
8

Let the bread cool, then remove it from the loaf pan and slice it.
Reviews (0)
Tips and tricks
The batter will be stiff but do not add any other liquid because otherwise, it will not set.
It may sound like the sugar quantity of this recipe, is a lot. But the brown sugar tastes less sweet than white sugar. So the sweetness of this bread is appropriate.
This amount is about 1 kilogram. So 8 slices would be 125 grams.
Background & History
This recipe would be awesome for cakes with juicy and hard fruits. I used to bake apple cake with 90% of this recipe, and it turned out great. So this recipe reminds me of that apple cake with a truly delicious taste. Plus, you can try carrots instead of zucchini; it would work too.
Nutrition Facts
(per serving)