Best Home-made Juicy Hamburger Recipe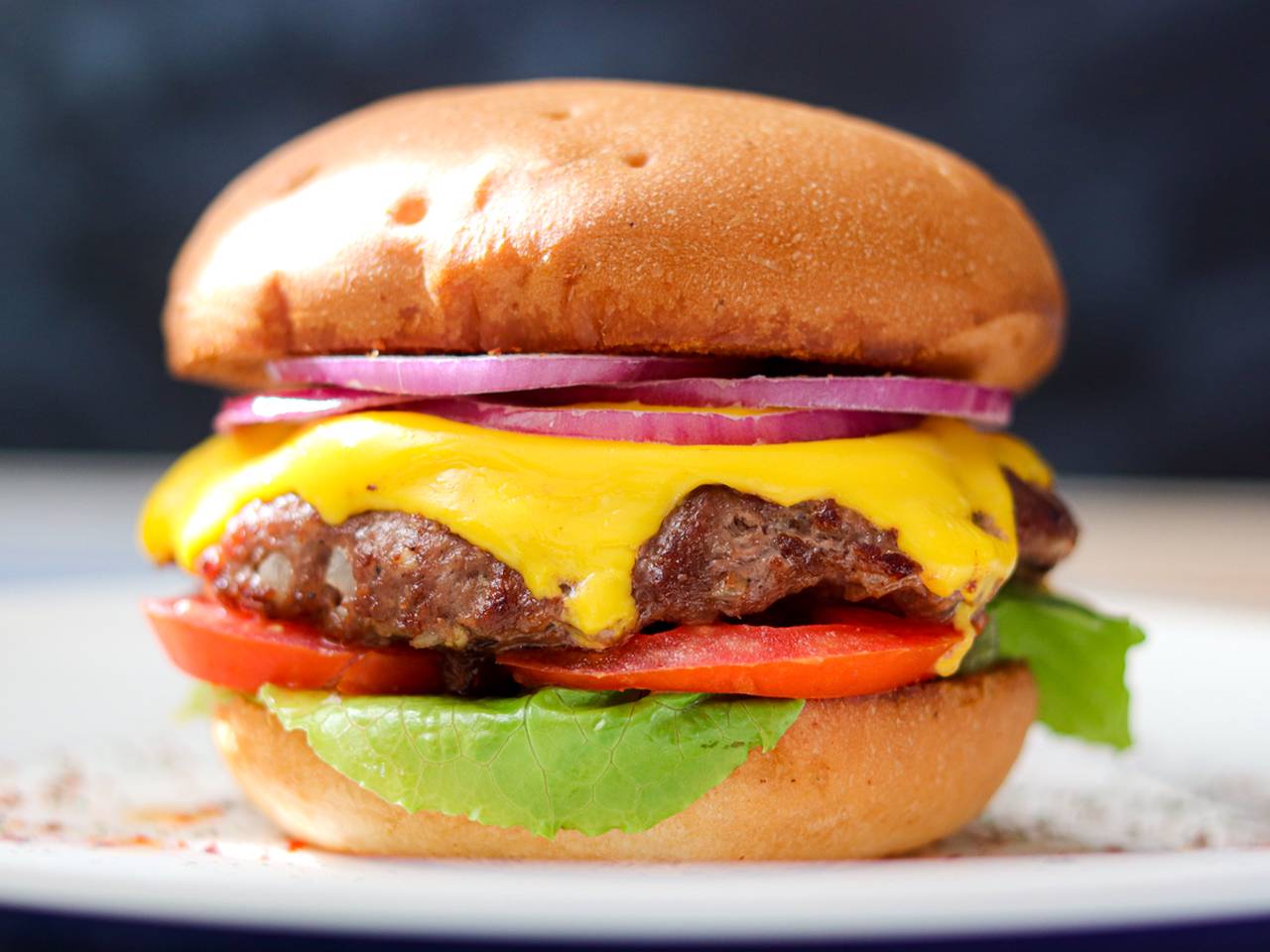 Here is a wonderful recipe for a juicy hamburger with gouda cheese and toasted buns.
Ingredients
0.5 tablespoon
garlic powder
0.5 teaspoon
black pepper
10 grams, to grease the pan
butter
30 grams, 4 slice
tomatoes
40 grams (two slices)
gouda cheese
Instructions:
1

Chop the onions into small pieces.
2

Mix meat with onion, spices, and grated garlic.
3

Knead the meat mixture for a few minutes.
4

This amount of meat is enough for two patties. Shape each patty on a piece of parchment paper. My patties were 15cm wide.
5

Grease a pan with some butter. Remove the parchment paper from the patties and fry them.
6

After about 3 to 4 minutes turn the patties so the other side is cooked as well.
7

When you turned your beef, put the gouda cheese on top of it to melt slowly as the other side is being cooked.
8

Put your buns inside the pan to be toasted as well.
9

Put lettuce and 2 slices of potato inside the sandwich.
10

Put your beef on top of the tomatoes.
11

Add some sliced onions to the hamburgers and put the bun on top of it.
12

Your burger is ready now and you can enjoy it with some mustard or ketchup.
Reviews (0)
Tips and tricks
Slice the onions with a knife, don't grate them. Small onion pieces will help your beef be juicier.
Fry on medium heat. Low heat could overcook your beef and dry it, and too much heat might burn it.
Always toast your buns. If you don't toast them, they might lose their shape when you put the vegetables inside them.
You can remove all the spices except salt and pepper. I like to have them in my burger but they are optional.
Background & History
I've made a lot of hamburgers and this recipe is the juiciest one. When I first saw this recipe I wondered how is it possible to use chopped onions for hamburgers? Then I realized that these chopped onions actually make the beef juicier by keeping the moisture inside them.
Nutrition Facts
(per serving)