Easy Homemade Falafel Recipe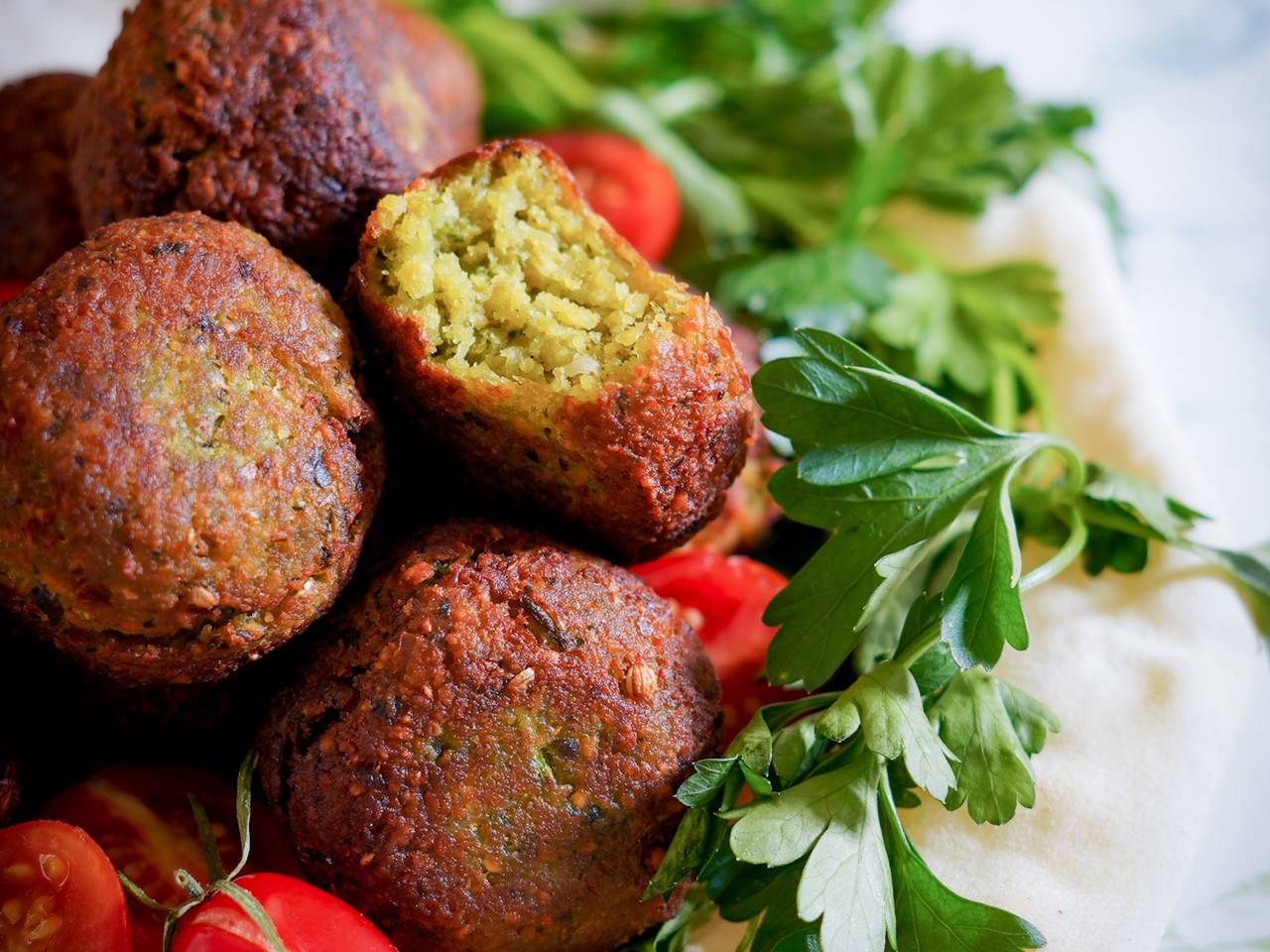 Falafel is a delicious vegetarian nutritious food that you can have as a sandwich or eat with some fresh vegetables as a perfect meal.
Ingredients
5 tablespoons
fresh parsley
0.5 tablespoon
caraway powder
5 tablespoons
cooking oil
Instructions:
1

Soak the chickpeas in water for at least 12 hours and drain them. Peel and chop the onions.
2

Put all the ingredients (except oil) in a blender or meat grinder to be mixed together. the better you mince everything the softer your falafel would be.
3

Make falafel balls with your hands or use a scoop to help you shape them better.
4

pour enough oil in a pan and wait until it's hot, then fry the falafels in the pan.
5

Turn the falafels so the other side is cooked as well.
6

Now you can make your falafel sandwich and enjoy it. You can also have it with some fresh greens and vegetables.
Reviews (1)
Bree
Can't wait to try these homemade falafel!! There are a lot of sauce recipes on this website that would match perfectly with them!!
Tips and tricks
You should soak the chickpeas in water for at least 12 to 24 hours before you start cooking.
Onions prevent falafels from turning too dry, but if you use too much onion your falafels would probably lose their shape. You should use about 170 grams of onion,
It is important that the chickpeas are totally minced and crushed. The more even you make your dough, the softer your falafel will become.
If your falafel dough is losing its shape, you should add one or two tablespoons of flour to your mixture, but it is better to use the right amount of the ingredients to prevent adding extra flour.
You need a large amount of oil to have the best-looking falafels. I wrote the approximate amount of absorbed oil in the ingredients section for you in order to be able to count the calories.
Background & History
I have made falafel many times, the first time I made them, they lost their shape when I was frying them, but I made progress each time I cooked them. This recipe is the result of all my experiences, I suggest you try it too.
Nutrition Facts
(per serving)