Roasted Tomato Soup with Basil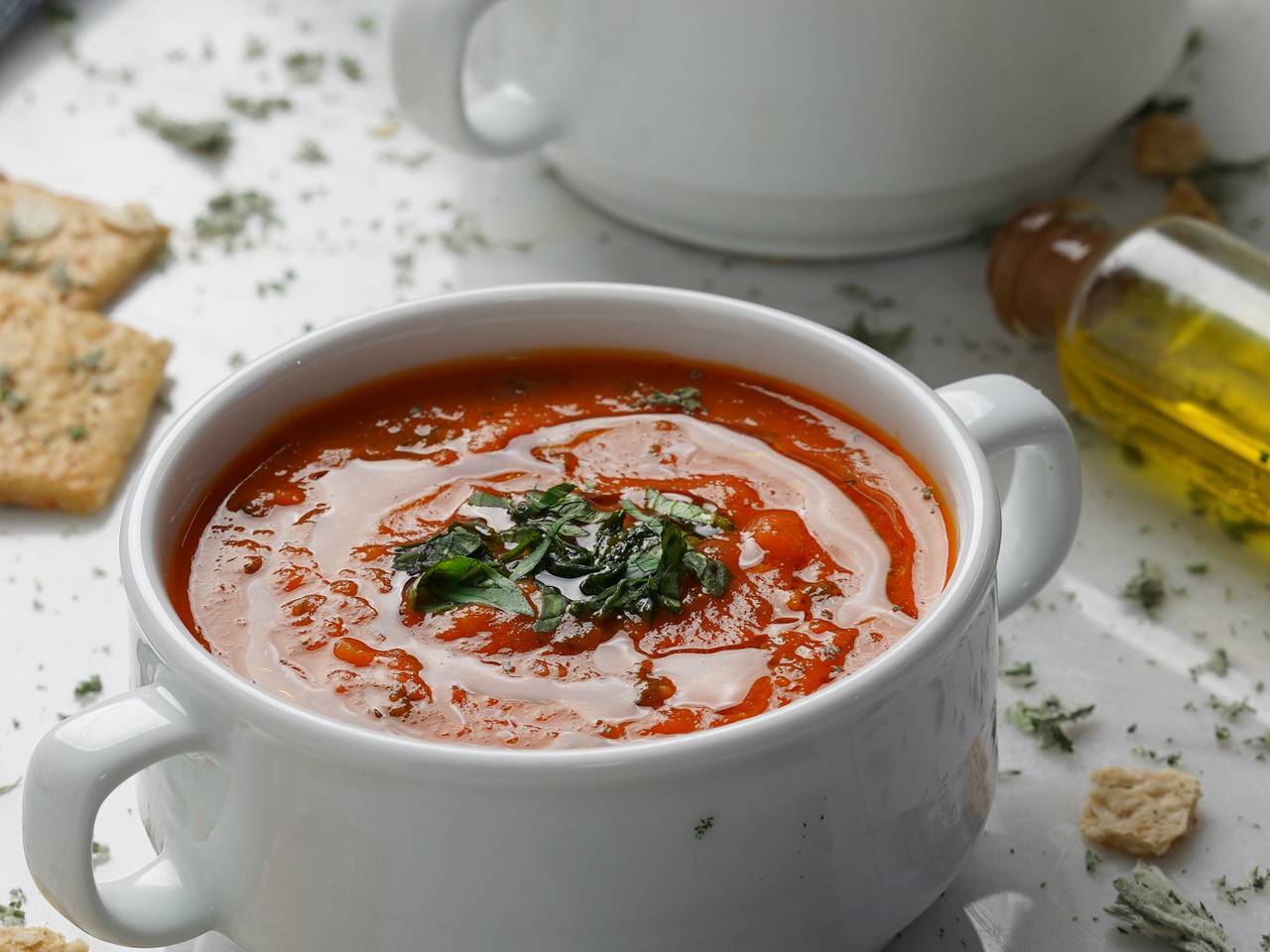 This is a simple soup with limited ingredients that tastes amazing and is really soft and nice. This soup is probably one of the easiest soups you can make really fast and without too much trouble. Serve your chicken soup with cheese bread, it's a perfect combination and together they can be a complete meal.
Ingredients
0.5 teaspoon
black pepper
5 table spoons
fresh chopped basil
Instructions:
1

Cut the tomatoes in half and chop the onions. Mix tomatoes onions and garlic in a bowl and add salt, pepper, olive oil, and oregano to the mixture.
2

Place all the mixture on the oven tray and let them roast at 200C for 40 to 50 minutes.
3

You can easily remove the garlic skin after taking everything out of the oven.
4

Blend the mixture in a food processer or use a potato masher to mix everything. Now you can add the chicken stock to your mixture.
5

Blend everything until they are completely mashed and smooth.
6

Transfer the ingredients into a pot and put it on the heat to cook.
7

Finally, add the chopped basil to your mixture and take the soup away from the heat immediately.
8

Pour the soup into a serving dish. You can decorate it with some fresh basil leaves and olive oil.
9

This soup will taste amazing with toasted cheese bread.
Reviews (1)
Rebeka
Always a hit! I have made this soup several times, and it is delicious. I used whatever tomatoes I and kicked up the spice a little and my family loved it!
Tips and tricks
If you don't have an oven you can roast your ingredients on the stove.
I didn't peel garlic skin before roasting it because I didn't want it to burn in the oven. I removed the skin after I took it out of the oven.
If you are vegan and you don't want to use chicken stock, you can use some water instead.
Background & History
I've made all kinds of soups before but it is the first time that I tried cooking this style of roasted tomato soup and the result was amazing.
Nutrition Facts
(per serving)