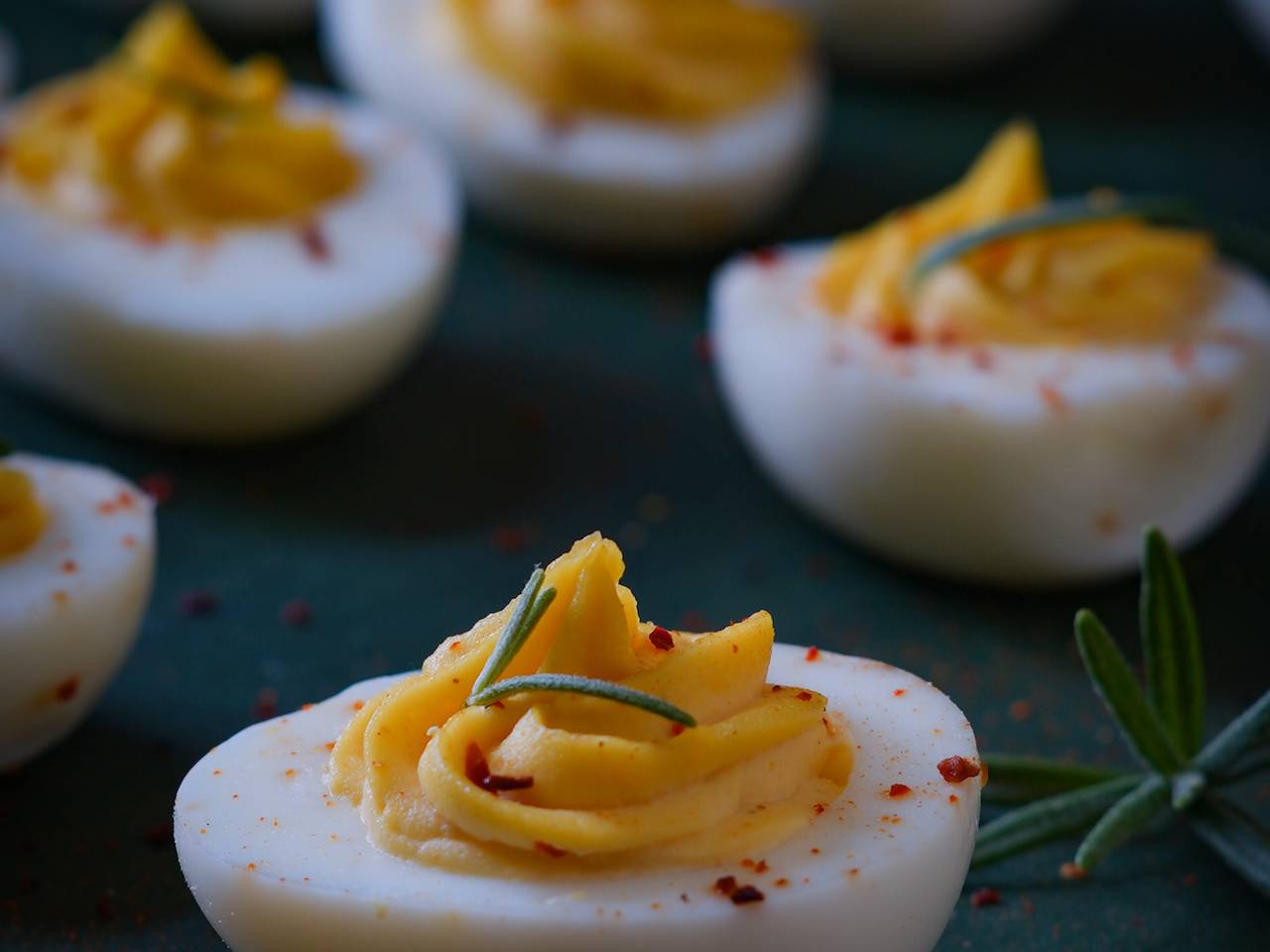 The beautiful appearance of this dish is very suitable for entertaining parties. Also, matching the taste of mayonnaise with eggs makes it taste good, and of course, its simplicity helps to prepare it in less than twenty minutes.
Ingredients
15 gram(about 1 Tbs)
Mustard
0.5 teaspoon to decorate
Paprika
Instructions:
1

Put the egg with enough water on the heat. The whole eggs are cooked when the water boils until a quarter later.
2

To peel the eggshells easier, put the eggs in cold water and let to cool.
3

Peel the eggshells.
4

Halve the eggs with a sharp knife. Then, dispart the yolks with a spoon without harming the albumen.
5

Now mix the yolks with mayonnaise, mustard, salt, and pepper.
6

Stir the yolks with a fork or any tool, to make it creamy and smooth.
7

Pour the yolks into the pastry bag with a star or round plastic tip and pipe the albumen.
8

Finally, sprinkle paprika to decorate. I also used rosemary leaves.
Reviews (0)
Tips and tricks
If you do not have a plastic tip, you can pour the yolks into the albumen with a spoon.
Background & History
Deviled eggs are an old appetizer that date back to three hundred years ago and at first, it was prepared in Italy. Nowadays, many countries love it and make it in different ways.
Nutrition Facts
(per serving)