Baked Creamy Spinach Chicken Parmesan Recipe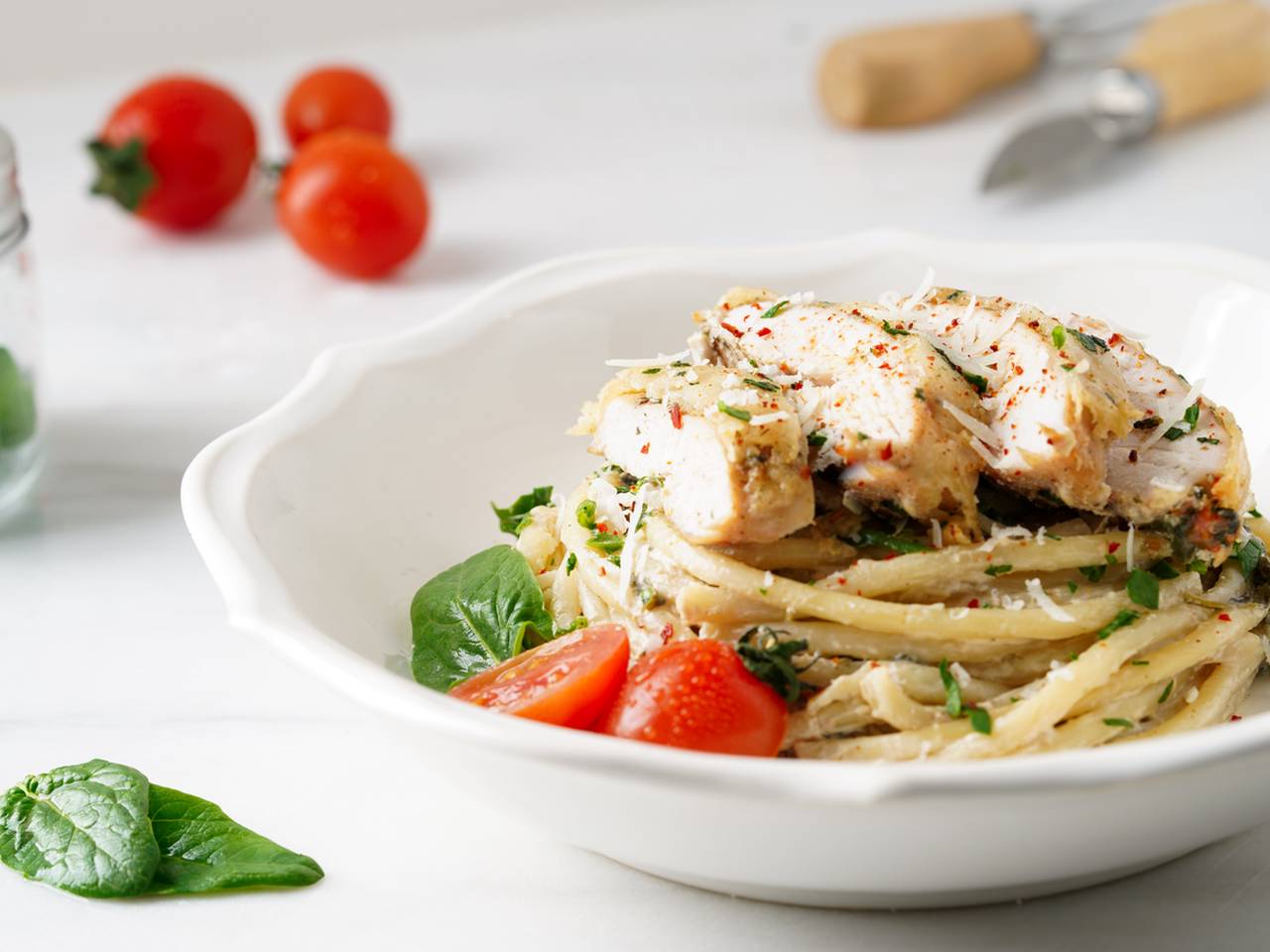 Chicken parmesan is a dish that consists of breaded chicken breast covered in butter, garlic, Parmesan, and spinach. It has an interesting aroma and flavor.
Ingredients
500 gram, 2 boneless chicken breast
Chicken breast
30 gram grated
Parmesan cheese
Instructions:
1

Season chicken thoroughly with spices.
2

Heat butter in a saucepan on medium-high heat. Cook chicken until both sides golden.
3

After both sides cooked, remove from the saucepan and set aside.
4

Add grated or crushed garlic to the extra butter in the saucepan. Add some butter if needed.
5

Add spinach while garlic is sautéing.
6

Add cream cheese when the spinach wilted and mix well.
7

Add the chicken breasts to the mixture and dip them well.
8

Sprinkle Parmesan cheese on top just to cover the chickens a little.
9

Bake in the preheated oven until cheese is melted and golden.
10

Finally, serve it with pasta, rice, or make a sandwich. You can garnish with fresh chopped parsley, Enjoy!
Reviews (0)
Tips and tricks
The oven is just used to grill. But you can put it on the stove until the Parmesan cheese is melted.
For seasoning chickens, you can use any spices you like or reduce them. Even you can omit each of them you don`t like.
You can add mushroom which has a flavor taste and make your food more delicious.
Background & History
This is an easy chicken dinner the whole family will love! Made with spinach and melted Parmesan cheese. Serve it over pasta, zucchini noodles, or make a sandwich.
Nutrition Facts
(per serving)