No Noodle Not Watery Zucchini Lasagna Recipe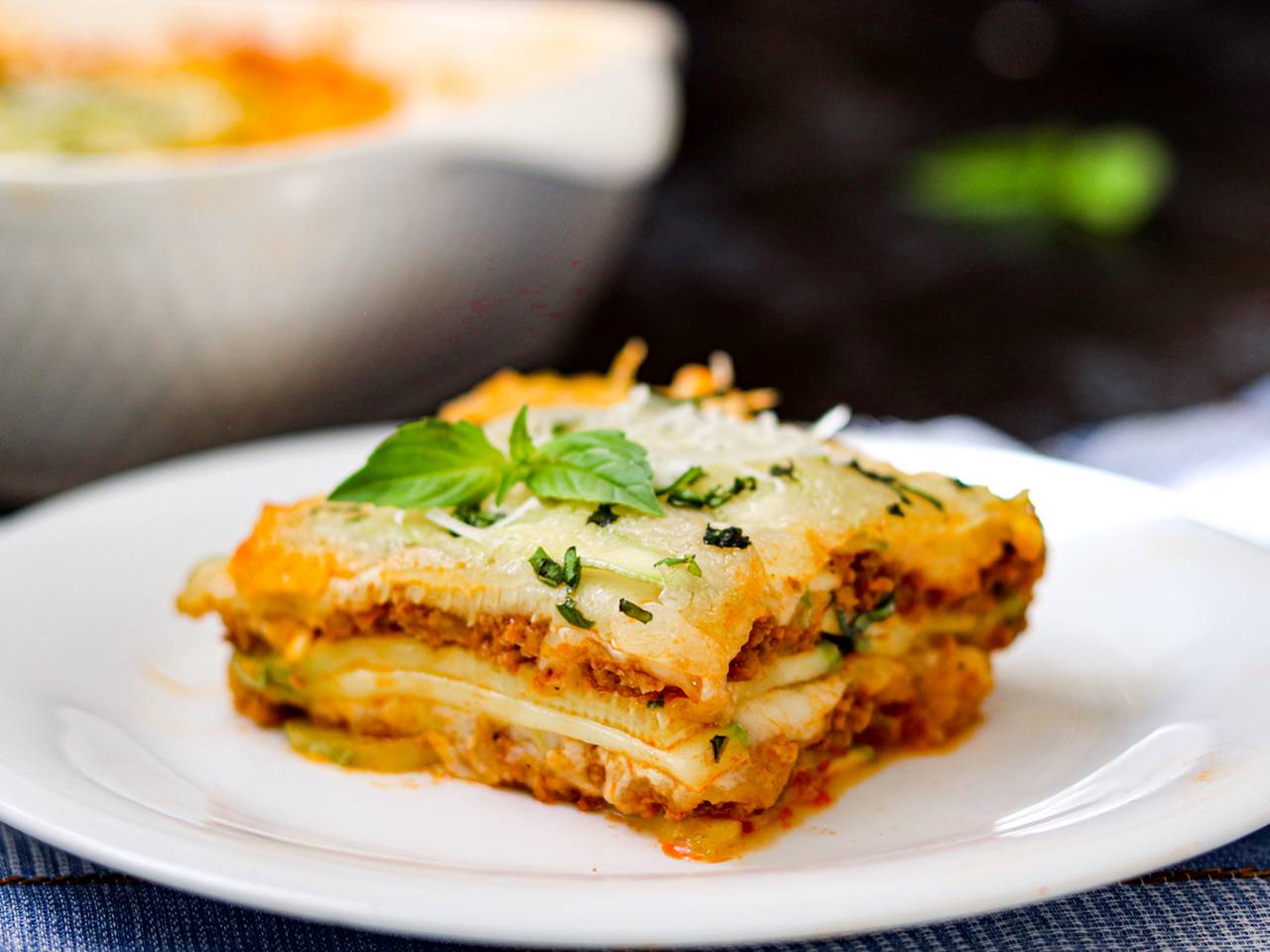 Zucchini Lasagna is one of the healthiest and delicious Lasagnas. It is so nutritious and a great low-carb meal. The scent of basil and thyme with meat and zucchini layers combined with cheese has its own attraction. Who doesn't like Lasagna? Mostly, a healthy one with fresh cheese and zucchini?
Ingredients
350 grams
Mozzarella Cheese
Instructions:
1

Use a grater or knife to strip the zucchinis. Then spread salt and let it sit for 30 minutes to remove the water from the zucchinis. Then dab them with a paper towel.
2

Dice the onion and saute it with 2 spoons of oil, then add minced meat.
3

When the meat is cooked well, add the tomato paste.
4

Add salt, pepper, and, thyme then mixes them. Then add to the meat and mix in the spices. Let it cook with medium heat.
5

Layer the zucchinis at the bottom of a dish. Make sure that the edge of zucchinis is placed on top of each other.
6

Layer half of the minced meat on the zucchini Layer, and pour 1/2 a spoon of chopped basil on the meat.
7

Pour A proper amount of grated mozzarella cheese on the top of the layers and spread it well.
8

Repeat the previous step. Finally, place down a layer of zucchinis.
9

Pour the rest of the cheese on the zucchinis and spread it well.
10

Put the dish into a preheated oven at 170 C° (340 F°) for about 40 - 45 minutes.
11

After removing it from the oven, be patient and let it cool, then slice it. It is easier to slice when it is cool.
Reviews (0)
Tips and tricks
Make sure you remove the water otherwise your dish, will be soaking in zucchini's water.
This minced meat doesn't have water and extra sauce because of the zucchini's water. When your meat is dry, it helps your Lasagna not to be watery so much.
Background & History
Lasagna is the beloved one of time! which lots of people reject because of its ingredients, or maybe the high-calorie intake. This version of Lasagna, is like the noodle version of it, despite it having dryer meat with no special sauce because Zucchini is moist enough.
Nutrition Facts
(per serving)