The Best Chocolate Chip Cookies Recipe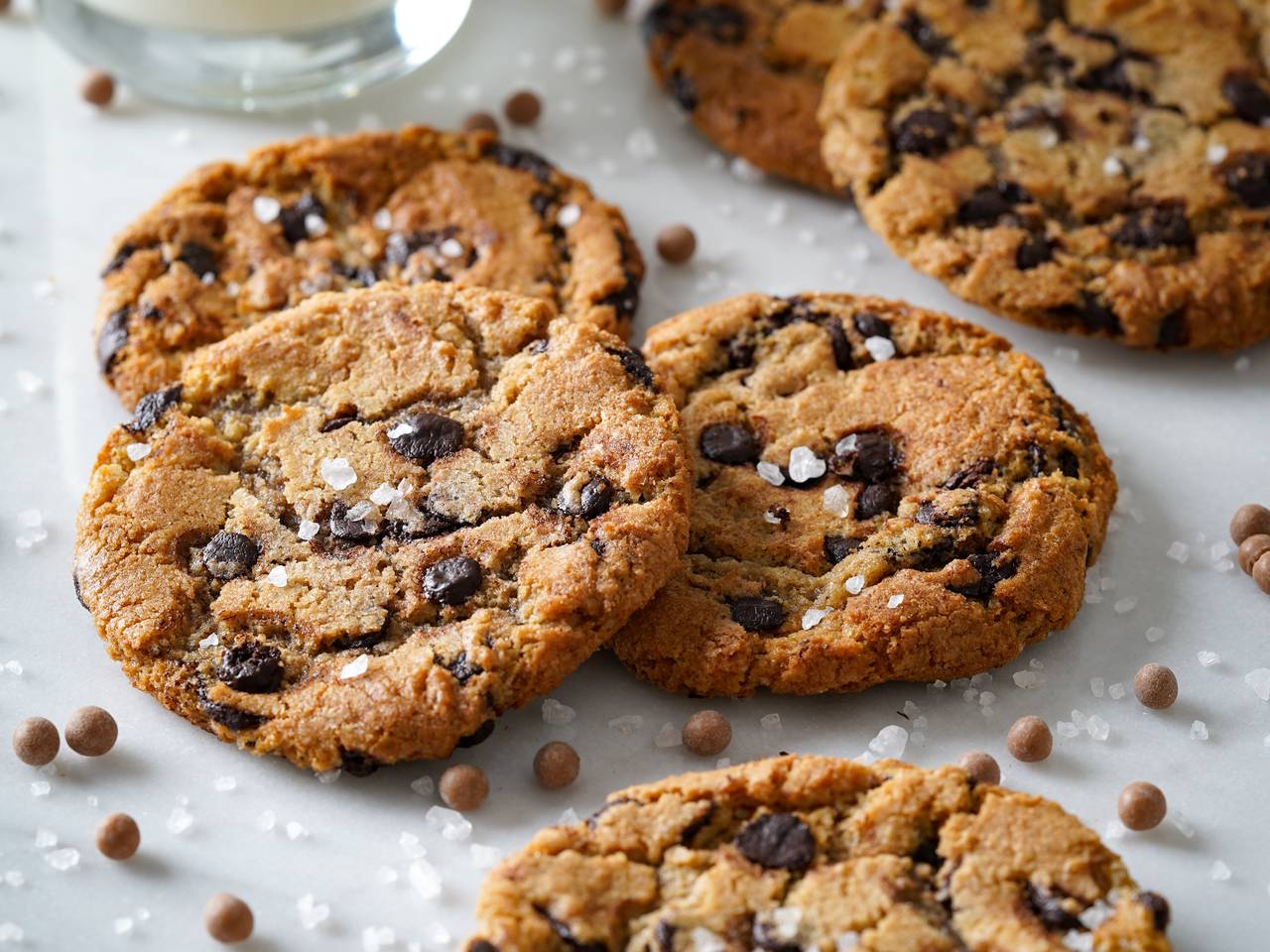 The unique taste of the cookie with the crunchy texture of the first layer in combination with the soft texture and many chocolates between the crispness and softness of this cookie can surprise you. It has simple ingredients and will be ready in 20-30 minutes.
Ingredients
175 gram( 1 cup and 3 tablespoons)
flour
Instructions:
1

Place the butter into the pan and let it melt over low heat.
2

After the butter is completely melted, let it bubble for one or two minutes on the heat until the buttermilk comes out.
3

Pour the butter into a bowl and add sugars to the butter.
4

Mix the butter and sugar with a mixer until smooth.
5

Add egg and yolk to the sugar and butter mixture.
6

Stir the mixture with a mixer or if not, stir for 3-4 minutes with a hand mixer.
7

add vanilla and stir.
8

mix flour, baking powder, and salt together and add to the wet ingredients.
9

Mix all the ingredients with a spatula or spoon until the dough is smooth.
10

add the chocolate chip to the dough.
11

Mix the chocolates thoroughly with the dough until it is mixed in the dough smoothly.
12

Scoop the dough ‌ or roll it by hand.‌ put it on greaseproof paper in the tray and press it with a spoon until it is flat.
13

Finally, put the tray in a preheated oven at about 190 degrees Celsius for 8 minutes to cook.
14

After bringing it out from the oven, allow a few minutes to cool.
15

you can serve them with a hot drink like milk.
Reviews (0)
Tips and tricks
The first two steps you need to heat the butter are very important. Be sure to do it.
This dough does not need to be kneaded so do not.
Oven temperature and cooking time are very, very important. Be careful, if it is more or less, you will not get the desired result.
Let it cool, then touch it. If you touch the hot cookie, its texture and shape will change.
Background & History
I have baked cookies before, but my experience, although it tasted good, was not very satisfying in terms of texture. by making this cookie, its result was good and more delicious.
Nutrition Facts
(per serving)