White Sauce or Béchamel Sauce Recipe for Lasagna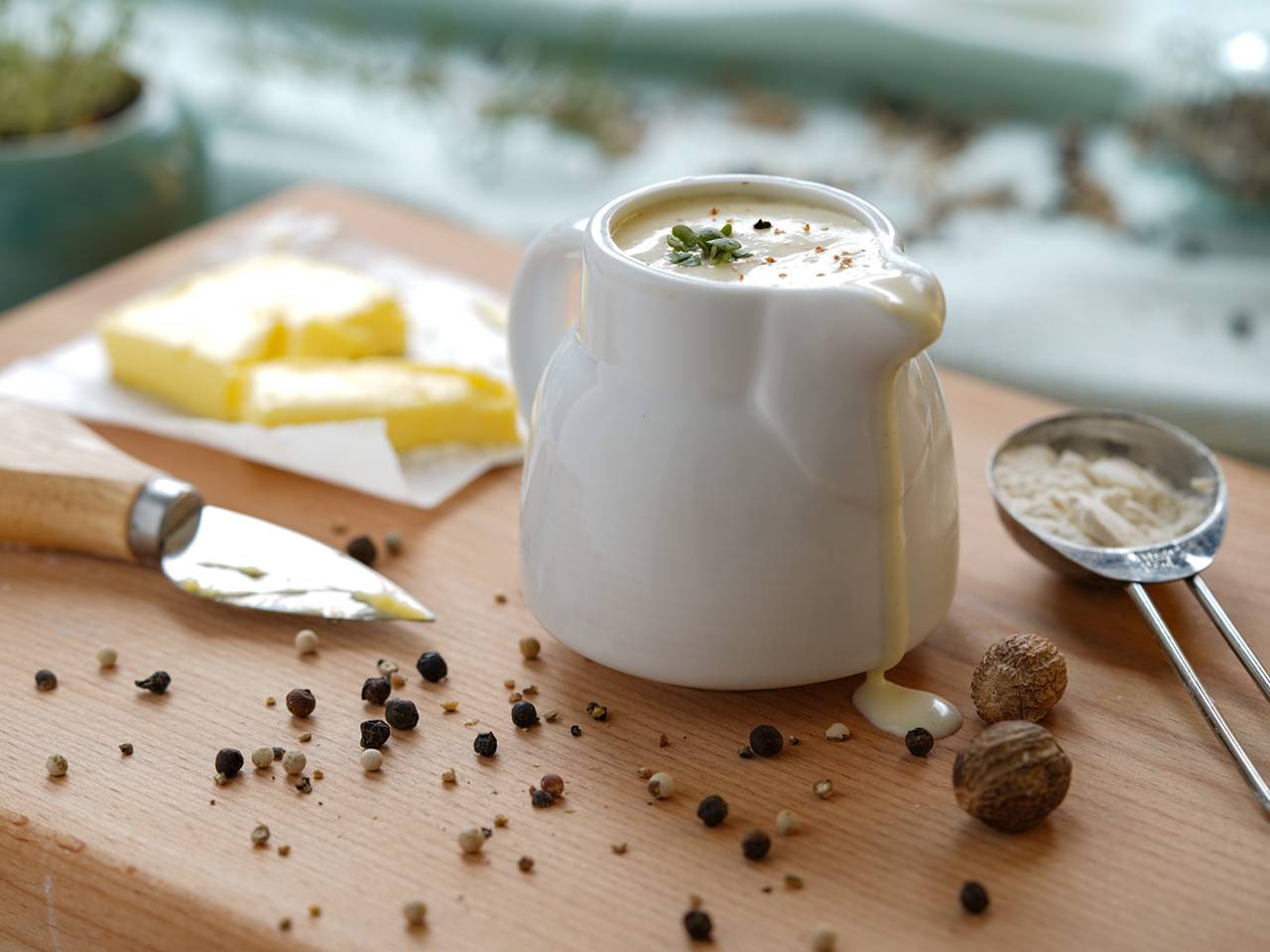 The sauce consists of three main ingredients. Butter and flour the same measurement, milk until the sauce thickens well. I am very satisfied with the concentration of this sauce. The taste is simple and will attractive in combination with other foods. Of course, spices play an important role.
Instructions:
1

Put the flour and butter in a frying pan and let the butter melts little by little.
2

Mix the melted butter with the flour and stir for one minute until the flour is sautéed.
3

Add the milk little by little and stir quickly so that the flour does not become lumps.
4

When you have added the whole milk, add the nutmeg, salt, and pepper.
5

Finally, let it simmer on low heat for one or two minutes.
6

After one or two minutes, the sauce is ready and you can use it.
Reviews (0)
Tips and tricks
Be sure to add the milk little by little and stir if not it may become lumps.
Background & History
This sauce, also known as a white sauce or lasagna sauce, is a basic sauce for many foods. This sauce is originally French and has been used for various dishes for centuries
Nutrition Facts
(per serving)