Perfect Carrot Cupcakes with Cream Cheese frosting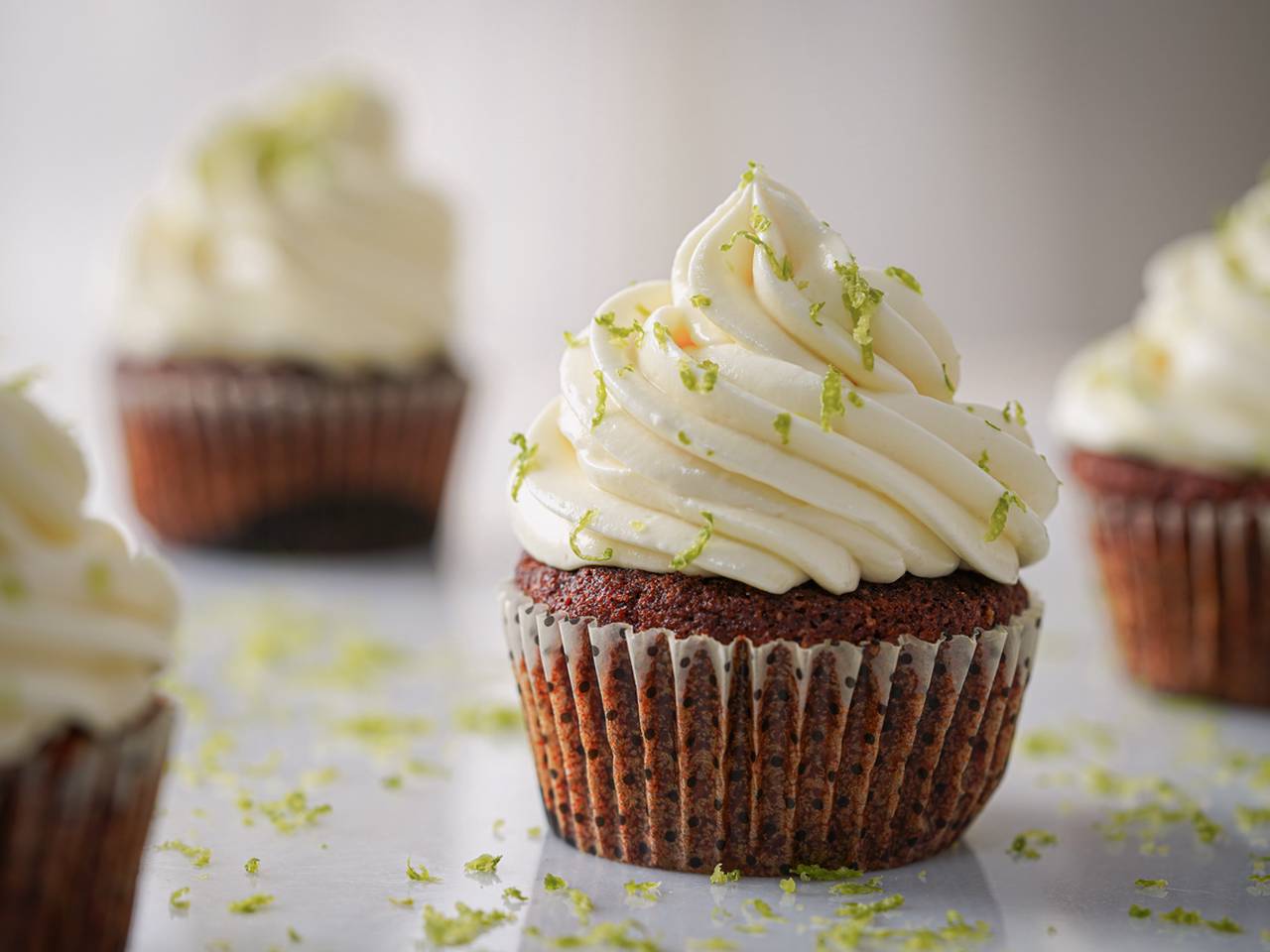 What do we expect from a cupcake? That it has a good texture and is a little soft and moist. it tastes great and is different at the same time. we can prepare it quickly and it has an easy method to make. I must say this very savory and delicious carrot cupcake has all these features together.
Instructions:
1

Measure the spices and ingredients and set the oven to 350 Fahrenheit.
2

Mix the dry ingredients: flour, baking powder, baking soda, salt, cinnamon, and nutmeg. now sift.
3

Melt the butter on low or indirect heat. Add brown sugar and mix.
4

add the egg and stir with a hand mixer to be mixed and smooth completely.
5

add vanilla to the mixture of sugar and egg.
6

add the dry ingredients and mix until smooth.
7

Grate the carrots with large holes.
8

Add the grated carrot to the batter and stir completely.
9

Put the cupcake capsules in the mold and fill about 2/3 of the volume of the capsule with a spoon of the cake batter and put the mold in the preheated oven.
10

Place the mold in the oven and cook for about 25-30 minutes. Then take it out of the oven and let it cool a bit.
11

After cooling, you can serve the cupcakes in the same way or garnish them with cream cheese.
Reviews (0)
Tips and tricks
If you want to make cream cheese, mix 3.5 ounces of cream cheese and 3.5 ounces of softened butter, and 1 cup of powdered sugar then add vanilla extract and stir until it is smooth to frost. Leave it in the fridge for an hour or two and then garnish your cupcake.
Baking soda has a great effect on the taste and texture of this cake, so I recommend you do not remove it.
Background & History
I first experienced this recipe with apple cake. Very thick cake batter that was combined with juicy fruit and had a very tasty result. Then I baked a combination of pumpkin close to the same cake and I fell in love with its taste. Now, this carrot cupcake is one of the most delicious cakes I have ever baked.
Nutrition Facts
(per serving)