Easy Vanilla Pudding Dessert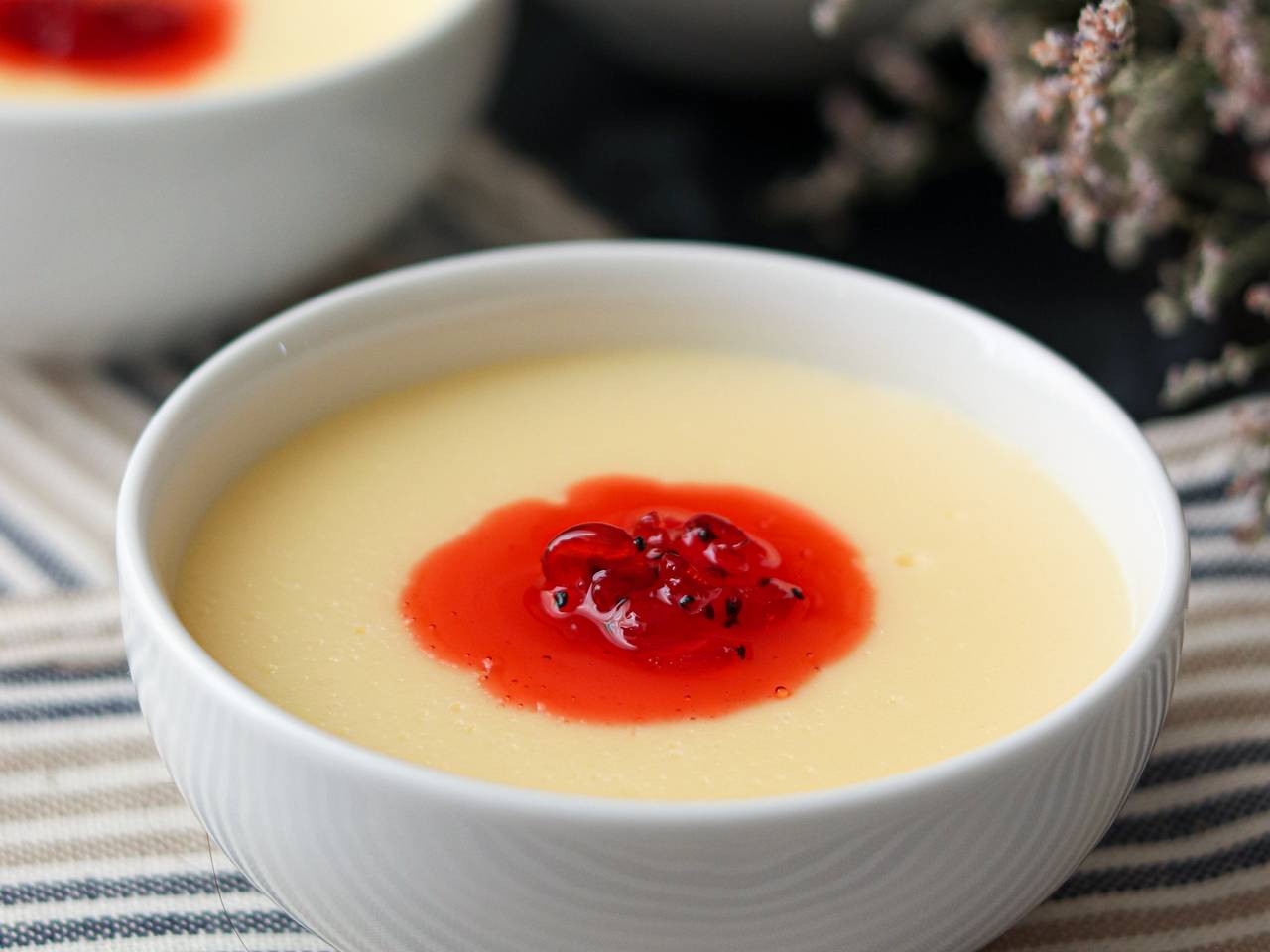 If you are looking for an easy and comfortable dessert and also very tasty and professional, I suggest you try this dessert. Its soft and delicate texture completes the sweetness and mild vanilla aroma and will undoubtedly be a sweet experience for you.
Ingredients
20 gram or 2 tablespoons
corn starch
50 gram or 4 tablespoons
sugar
Instructions:
1

Mix all ingredients with cold milk.
2

Stir until the smallest ball of cornstarch not remains.
3

Put the pot on low heat. It takes about 5 to 10 minutes to cook. It has a porridge-like concentration. Be sure to stir gently during cooking so that it does not stick and does not flow.
4

Pick up from the heat and sift it.
5

Finally, pour into a glass or cup, you can drink it hot or put it in the refrigerator for about 4 hours. Then garnish with fruit or marmalade or whatever you like.
Reviews (0)
Tips and tricks
Be sure to turn down the heat, and be sure to stir so that it does not stick.
I garnished this dessert with barberry jam, you can use anything else.
It does not smell eggs at all and has a very pleasant taste.
You can put some of your favorite fruits in it and then put them in the refrigerator. now you have a fruit dessert.
Background & History
There are recipes for pudding that are prepared with gelatin and they are not the main recipe. In fact, they simulate the texture of pudding with gelatin, and it is my question, why? Pudding with the traditional recipe, which is the same recipe I put here, I think it is easier than the gelatin version. And of course more delicious.
Nutrition Facts
(per serving)