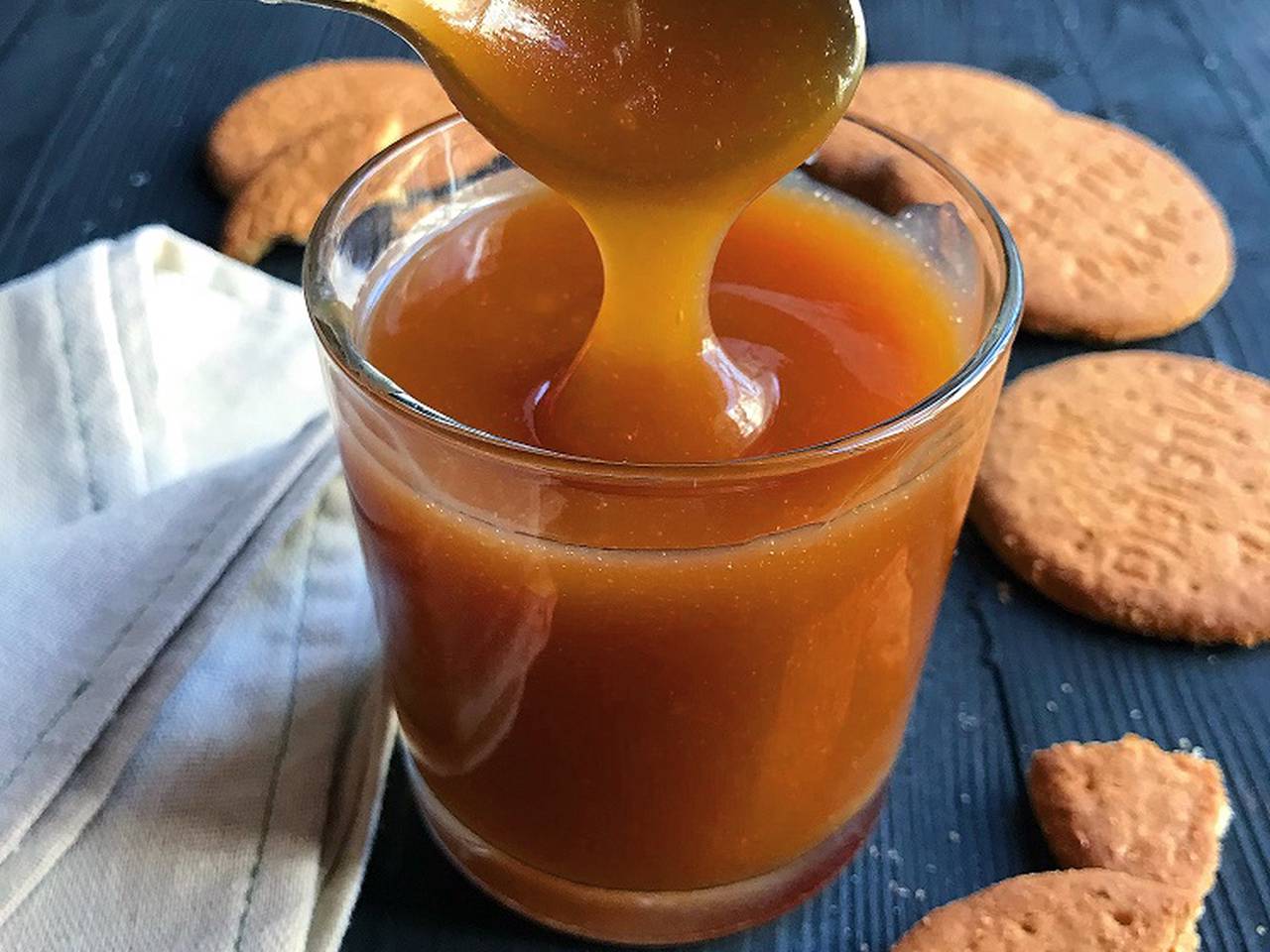 Caramel sauce is a perfect ingredients to have more delicious cheesecakes, ice creams, pies and … . We can always buy it from the stores but homemade caramel sauce has much more better taste and the good news is that, it's so easy to make and it takes your time only about 20 minutes. So follow the steps and make your own homemade delicious caramel sauce and enjoy.
Instructions:
1

Place the sugar in a sauce pan and shake the saucepan so the sugar lays flat in an even layer.
2

Pour in the water to moisten all the sugar.
3

Place the saucepan over medium heat and cook until the sugar dissolves completely. Do not stir the mixture.
4

Continue to cooking until the mixture turns to golden.
5

Remove the saucepan from the heat and add the heavy cream immediately and stir continuously.
6

The mixture will sizes up and look foamy when you add the cream but don't worry, it will be smooth with stirring.
7

Add the butter, salt and vanilla powder and continue stirring.
8

When the heat dissipates the caramel will settle down and looks thin but it will thicken as it cools.
Reviews (0)
Tips and tricks
Let the caramel cool in room temperature and then put it in refrigerator and use as desired…
Nutrition Facts
(per serving)