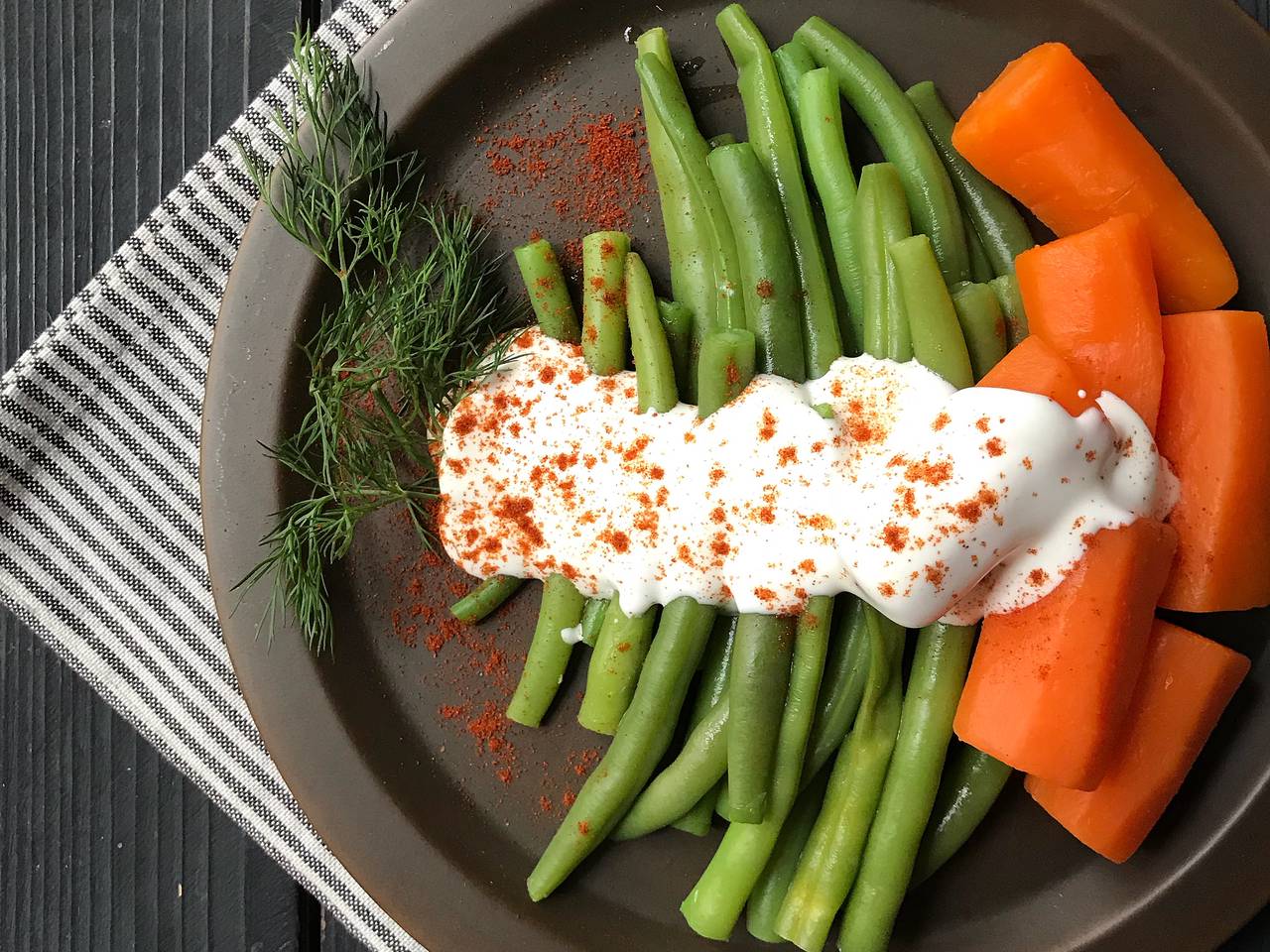 You can save the color and the fresh taste of vegetable by blanching them. blanch as many vegetables as you want and eat them immediately or freeze them and use when ever you want and enjoy the freshness of the blanch vegetable even after freezing.
Instructions:
1

First bring a large pot of water to boil over high heat then add salt to the boiling water. Salt helps to maintain the color and the taste of the vegetables.
2

Remember to prepare the vegetables just before blanching them to prevent oxidation. I choose carrots and green beans to blanch so I peel the carrots then cut them in half to cook faster.
3

Now add the prepared vegetables into the boiling water. You need to add firm vegetables that need more time to cook first, so I added the carrots first.
4

I added the green beans after 1 minute.
5

After about 1 minute remove 1 piece of the vegetables, dip it into the bowl of ice water and test to see if it's done. keep testing every 30 or 60 seconds until the vegetables cooked as much as you like. most vegetables take between 2 to 5 minutes to cook so remember to don't over cook the vegetables they should be cooked but still crunch.
6

When the vegetables are cooked, remove them from the boiling water quickly with a slotted spoon and plunge them into the ice water to stop the cooking process.
7

When the vegetables are completely cool, remove them from the ice bath and drain them well.
8

Now your healthy blanch vegetables are ready to enjoy.
Reviews (0)
Nutrition Facts
(per serving)