Keto Tuscan Chicken Recipe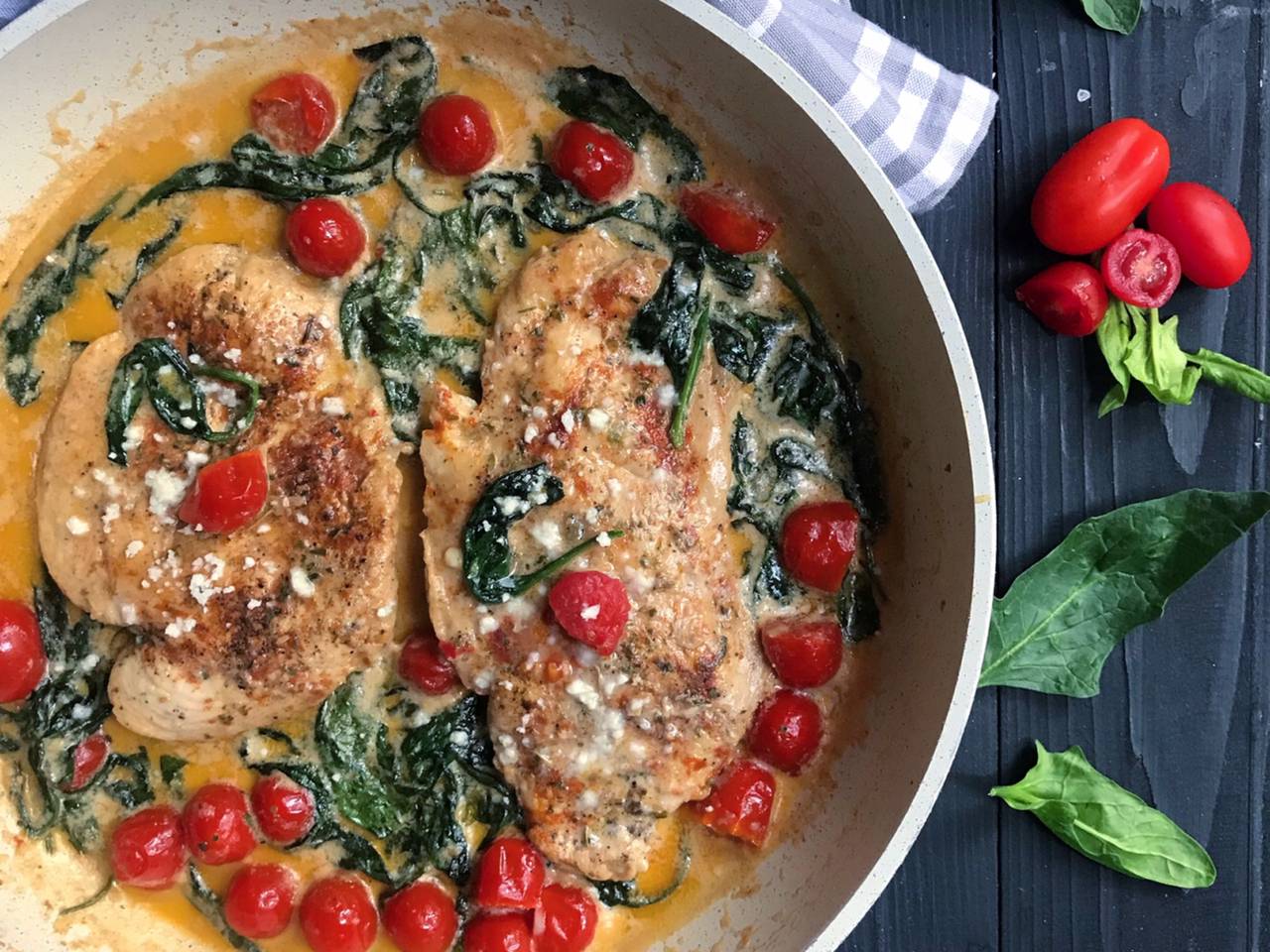 I really love cooking, but sometimes after a tough day, cooking is the last thing I want to do. So in this busy days, recipes like this delicious healthy keto chicken helps me. This Tuscan chicken takes only 30 minutes to make and its even tasty and satisfying enough to serve to company too.
Ingredients
2 piece
boneless skinless chicken breasts
0.25 cup
grated parmesan cheese
0.5 tsp, ground
dried oregano
0.2 tsp, ground
black pepper
Instructions:
1

pound both sides of the chicken breast with a mallet to a thickness of almost 1/2 inch. then season both sides of each chicken breast with paprika, oregano, black pepper and salt.
2

Pour the olive oil in a skillet over medium heat and add the butter. Then place the chicken breast in the skillet too when the batter melt.
3

Cook the chicken until golden on each sides and the chicken is no longer pink. 5 minutes for each side is enough.
4

Now remove the cooked chicken from the skillet and set aside add minced garlic, cherry tomatoes and salt , saute for about 2 minutes until the tomatoes are tender.
5

Then add the spinach, saute for 2 to 3 minutes until the spinach begins to wilt.
6

Stir in heavy cream and grated parmesan cheese.
7

Stir in the water too.
8

Now place the cooked chicken in the skillet.
9

Reduce the heat to low and let the sauce simmer for 6 to 8 minutes until it thickened.
10

Now your delicious keto Tuscan chicken is ready to enjoy.
Reviews (1)
Liz
Actually found this recipe through a link on Reddit, but was sooooo tasty, my picky family all enjoyed it!
Nutrition Facts
(per serving)