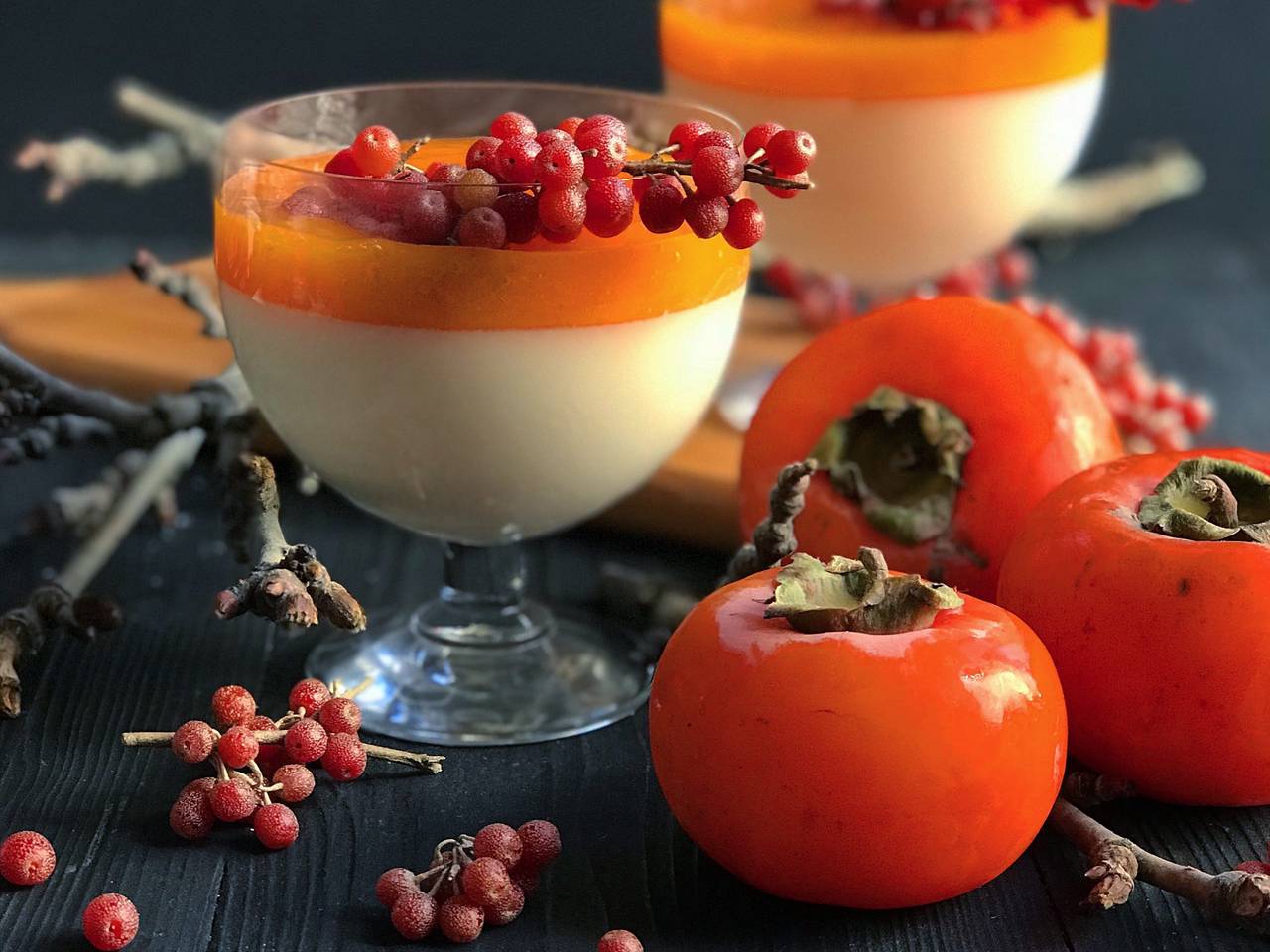 Panna Cotta is one of my favorite dessert. It's so easy to make, and no matter what flavor you add, it's always perfect. This time I choose vanilla Panna cotta with persimmon puree and LOVED it. So lets try this delicious Panna cotta topped with golden persimmons and enjoy.
Ingredients
10 gram
unflavored gelatin powder
0.25 lemon
fresh lemon juice
Instructions:
1

Pour the water into a bowl and sprinkle the gelatin powder over the water. let it sit for 10 minutes until the gelatin softens.
2

Pour about 1 inch water in a small pot over medium heat. Place the gelatin bowl in the pot.
3

Stir until the gelatin melts about 2 to 3 minutes, then remove from heat.
4

Combine heavy cream and sugar in a saucepan over low heat just until the sugar dissolves.
5

Remove the saucepan from the heat and add gelatin mixture and vanilla extract. Stir to combine.
6

Divide the panna cotta mixture in your desired serving dishes. Place the dishes in refrigerator for 4 to 6 hours until set.
7

Peel the persimmons and place them in a food processor add icing sugar and lemon juice too.
8

Pulse the food processor 2 to 3 times to puree the mixture.
9

When the panna cotta is set add the persimmon puree on top and enjoy.
Reviews (0)
Nutrition Facts
(per serving)