No-Bake Pomegranate Cheesecake Recipe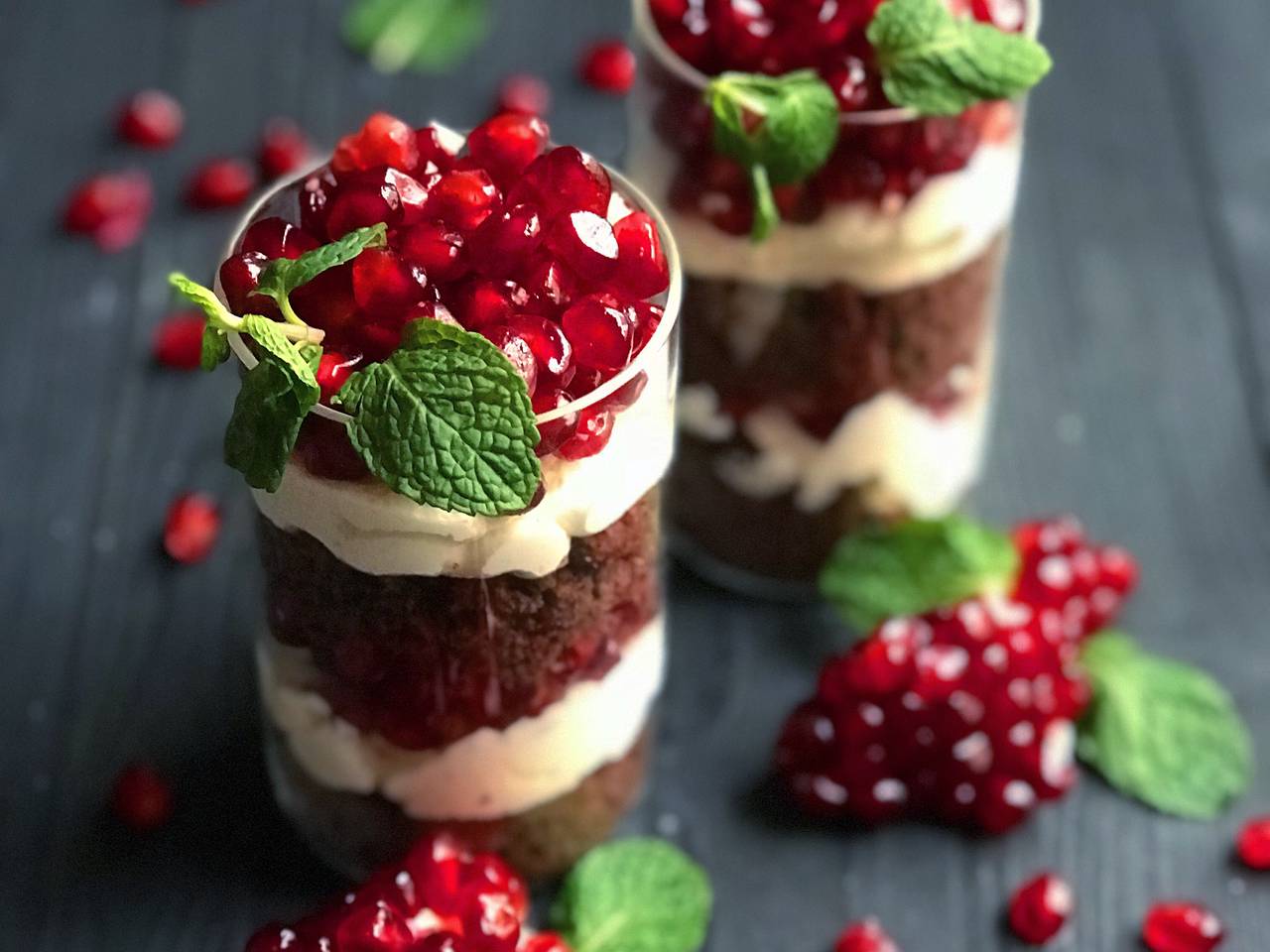 These no-bake delicious cheesecakes in glass are easy to make and easy to serve, you need less than 20 minutes to make them. In my opinion one of the best fruit to decorate these cheesecakes with is pomegranate, because of its taste and its color. You're gonna have the most beautiful and delicious mini cheesecake by using this perfect fruit.
Instructions:
1

Crumble the chocolate cake with your fingers in a bowl and set aside.
2

Add the whipping cream, cream cheese, icing sugar and vanilla extract in a bowl.
3

Beat them with a electric beater until smooth and set aside.
4

Spoon the crumble cake into the bottom of your serving glasses.
5

Then spoon the cream mixture into the glasses too.
6

Place the pomegranate over the cream mixture.
7

Repeat layering on more time.
8

Now your easy and quick cheesecake is ready to enjoy.
Reviews (0)
Nutrition Facts
(per serving)