Homemade Teriyaki Sauce Recipe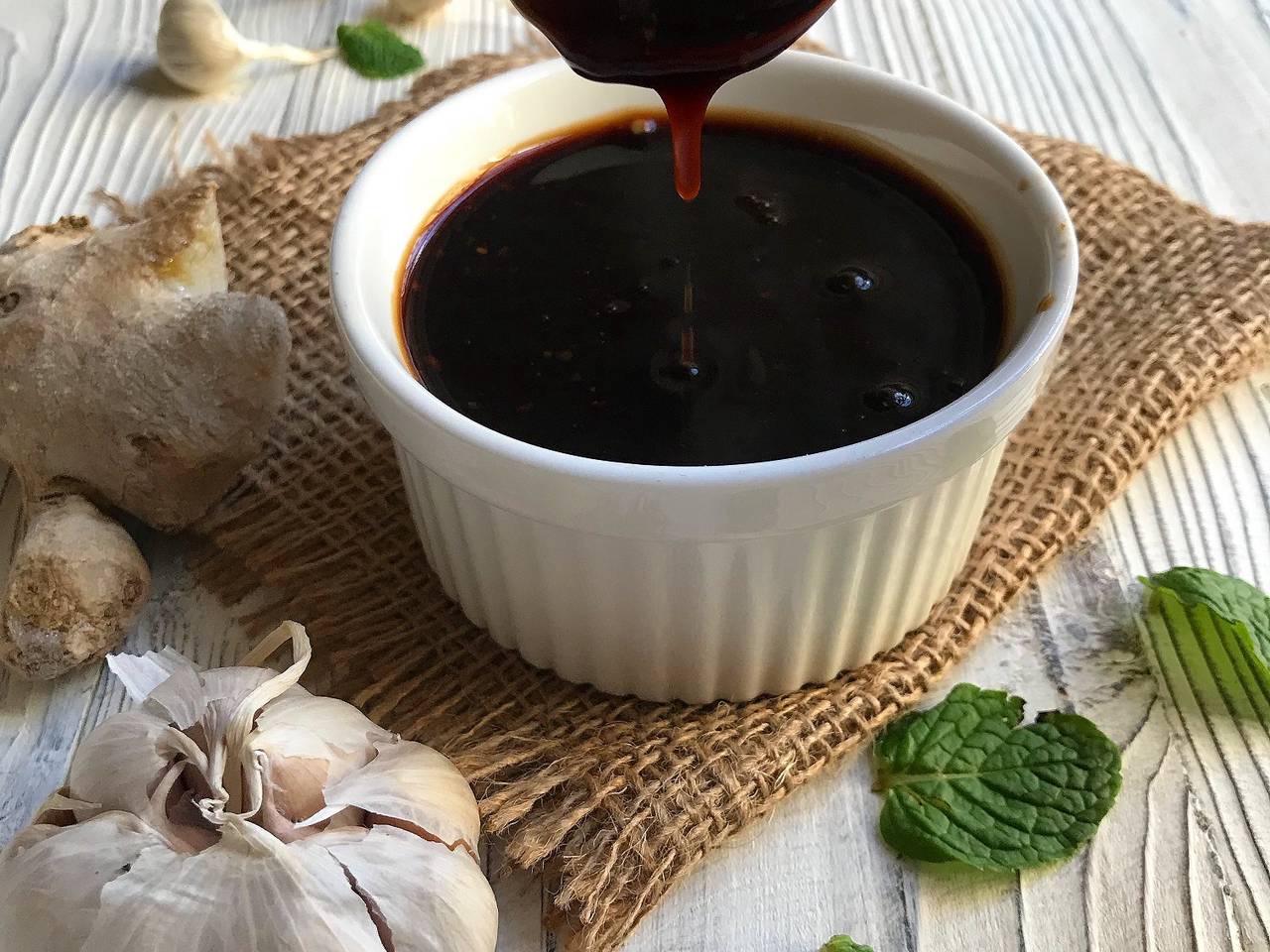 You can always buy teriyaki sauce from stores but this homemade teriyaki sauce is so easy, quick and delicious. Just make it once and you will be wondering why you didn't make it at home earlier. It's perfect as a marinade for beef, chicken and pork and the good news is you can keeps it in the fridge for weeks, so make it and enjoy.
Instructions:
1

Place the soy sauce, brown sugar, honey, ginger powder and minced garlic in a small saucepan.
2

Add 1 cup of water and place the saucepan over medium low heat, stir the ingredients to combine.
3

Place the corn starch in a bowl and add 1/4 cup of water.
4

Stir well to combine.
5

Pour the corn starch mixture into the saucepan while stirring.
6

Continue stirring until the sauce thickened as desired.
7

the sauce is thickened, Now your delicious sauce is ready to enjoy.
Reviews (0)
Nutrition Facts
(per serving)