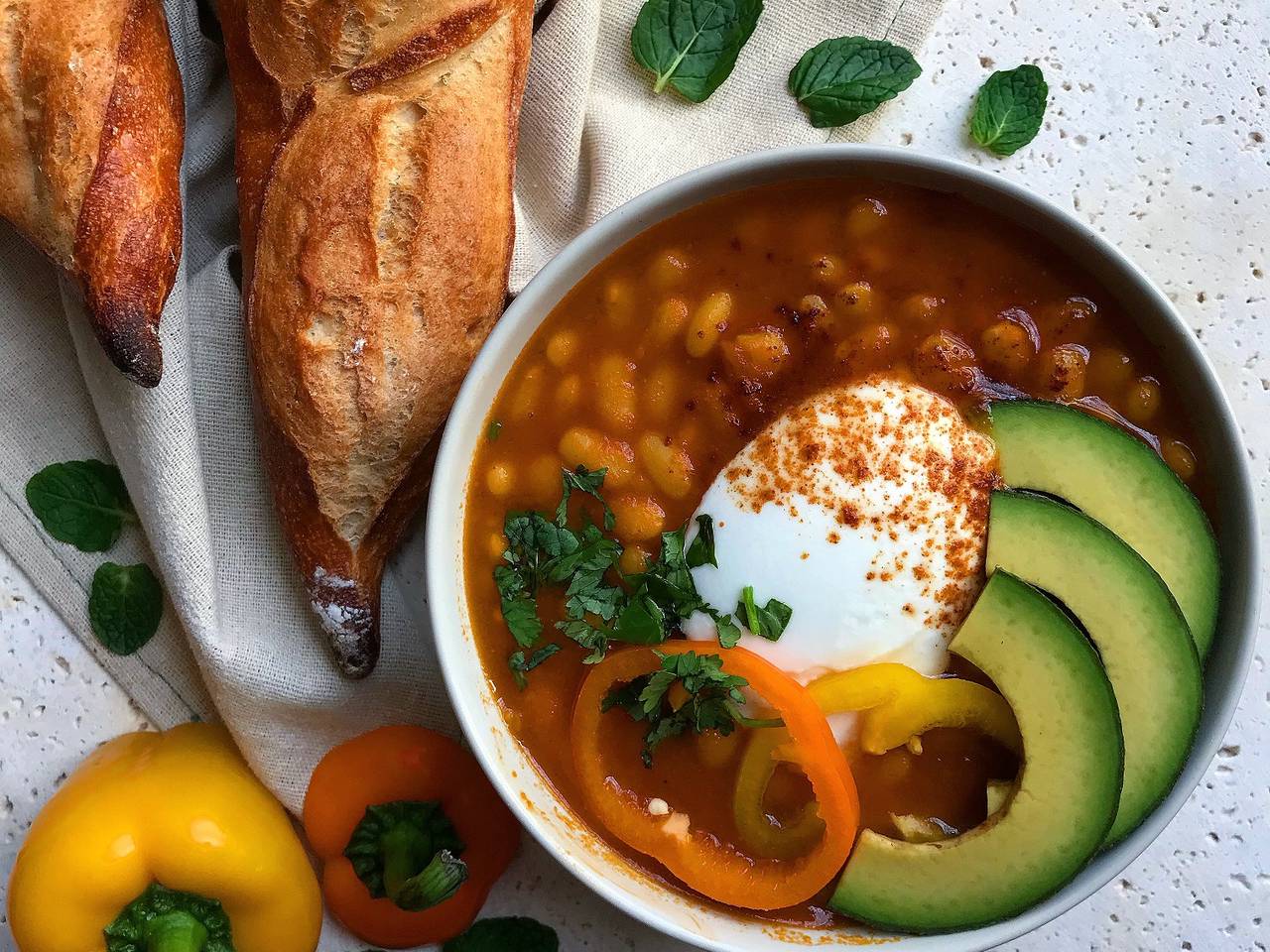 Do you like chili? If your answer is yes, don't forget to try chili with navy beans too. I'm sure, you're gonna love this chili as much as pinto beans chili or maybe more. here I share the easy and delicious navy beans chili recipe with you and I'll hope you enjoy.
Instructions:
1

Put the navy beans in a bowl, cover with cold water and let soak overnight.
2

Drain and rinse the beans, put them in a pot over high heat and pour in about 2 to 3 glasses of water too. bring it to a boil then reduce the heat to low and cook.
3

Meanwhile, pour in olive oil in a skillet over medium heat then add chopped onion and saute about 3 to 4 minutes until the onions are tender, then add the minced garlic and saute just for 1 minute more.
4

Add the tomato paste in the skillet, stir to combine and saute for about 2 minutes.
5

Now your tomato paste mixture is ready.
6

The beans are cooked and tender after 2 hours.
7

Add the tomato paste mixture and chili powder into the cooked beans and season them with salt and pepper.
8

let the chili simmer for about 30 minutes more until thickened as desired.
9

Now serve your delicious navy beans chili and enjoy.
Reviews (1)
dotsicle
My mom used to make this and it was a huge hit with everyone for all occasions!?!!!
Nutrition Facts
(per serving)