Pomegranate Brownies Recipe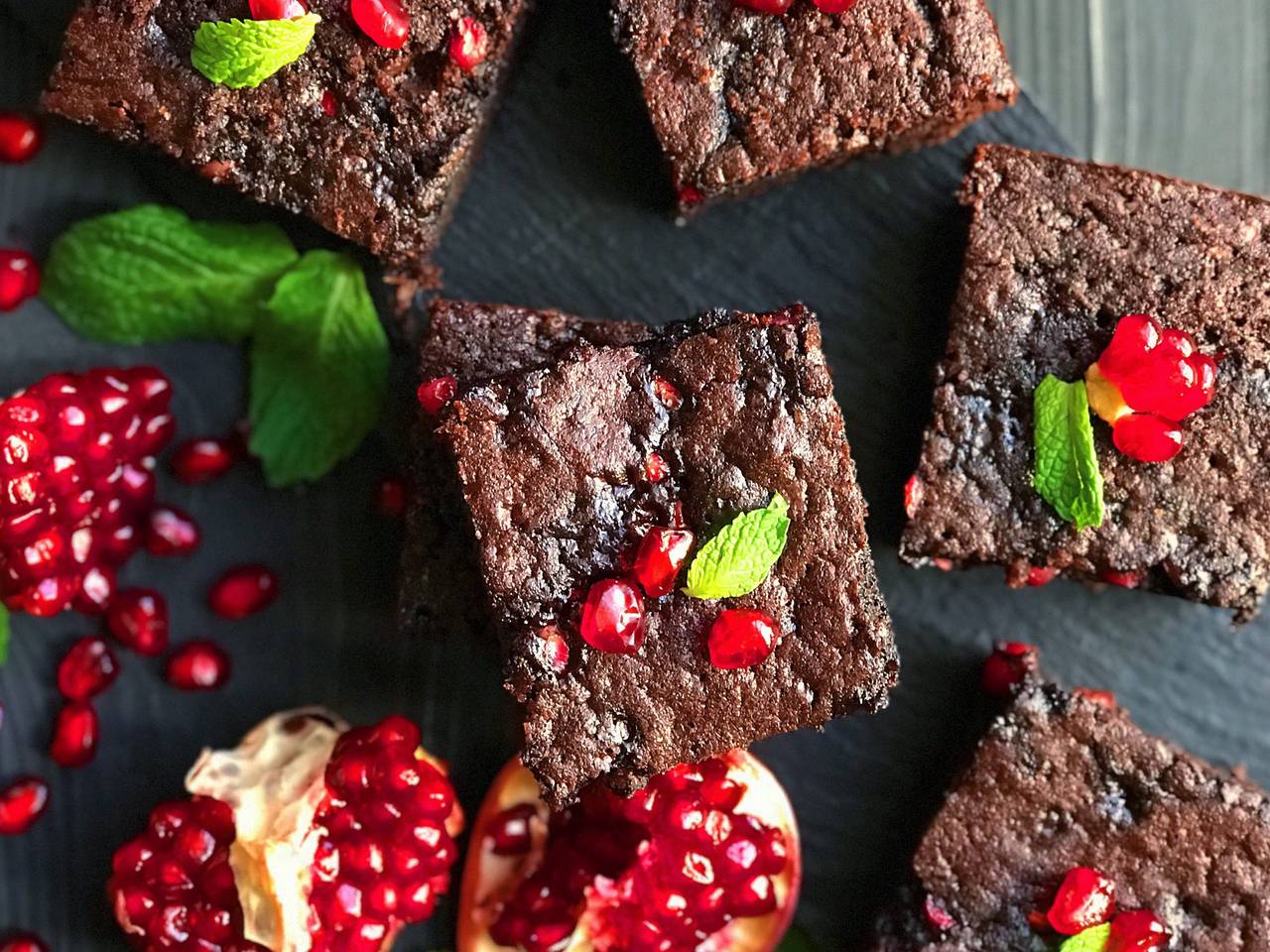 Do you love pomegranate?? what about brownies?? if you love both of them, this recipe is perfect for you. Follow the recipe and Try this fudgy and delicious brownies and enjoy.
Ingredients
0.5 cup
pomegranate seeds
Instructions:
1

Preheat the oven to 350 F then melt the butter in a saucepan over medium heat. When the butter melt remove the saucepan from heat and pour the butter in a bowl.
2

Add the sugar.
3

Beat the sugar and butter with a hand beater until combine. Add the eggs and vanilla extract beat the mixture to combine.
4

Sift the dry ingredients (flour, salt, baking powder, cocoa powder) and then add to the mixture.
5

Beat well until smooth.
6

Grease and flour a baking pan.
7

Spread the batter into prepared pan. Sprinkle the top with pomegranate seeds.
8

Bake the brownies in preheated oven for 10 to 15 minutes. Do not over cook to have a creamy and fudgy texture at the end.
9

Now cut the brownies and enjoy.
Nutrition Facts
(per serving)