Crispy french fried onions recipe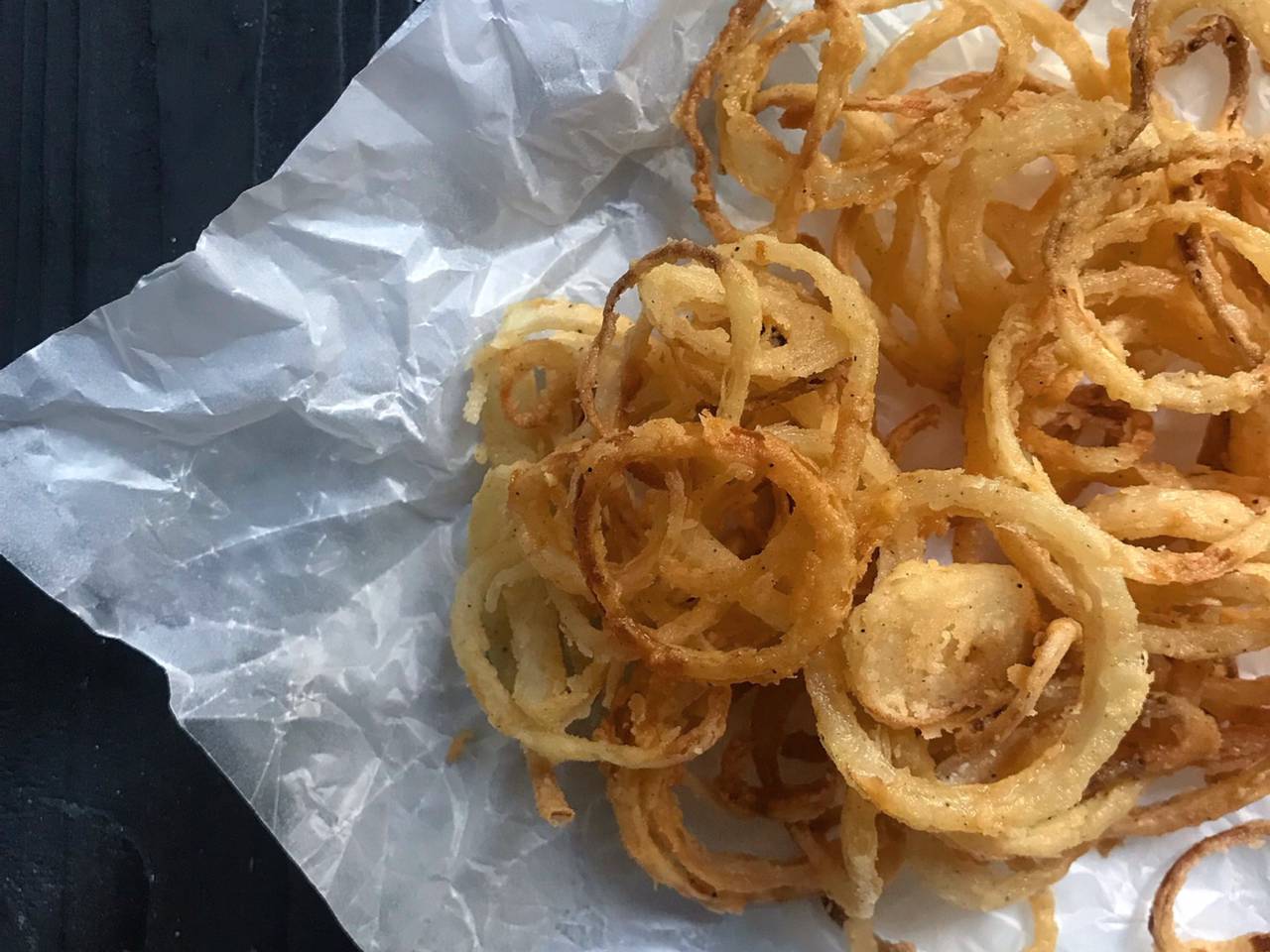 in my opinion everyone should know how to make french fried onions because there are nothing more tasty and delicious than these crispy onions to garnish our meals and they are specially perfect for casserole topping too. even my husband who hates onions adore them and I usually use these for casseroles when I can keep them from being eaten first by him.
Ingredients
4 medium (2-1/2" dia)
onions
1.5 cup
all-purpose flour
Instructions:
1

Cut the onions as thin as you can with a knife, separate the onion slices to have a crunchy french fried onions at the end.
2

Soak the onion rings into the milk for 15 minutes.
3

In a bowl combine the flour, salt, pepper and paprika.
4

Use tongs to drain the onions and dredge in the flour.
5

Pour enough oil in a pot over medium heat and then plunge a handful of onions into the oil when it's hot enough and fry them.
6

Fry the onions until golden brown. they will be ready to remove from the oil in no time. (this should take just 1 to 2 minutes).
7

Place them on a paper towel and drain.
8

Your crispy fried onions are read to enjoy.
Reviews (0)
Nutrition Facts
(per serving)