Cucumber and Dill Sandwiches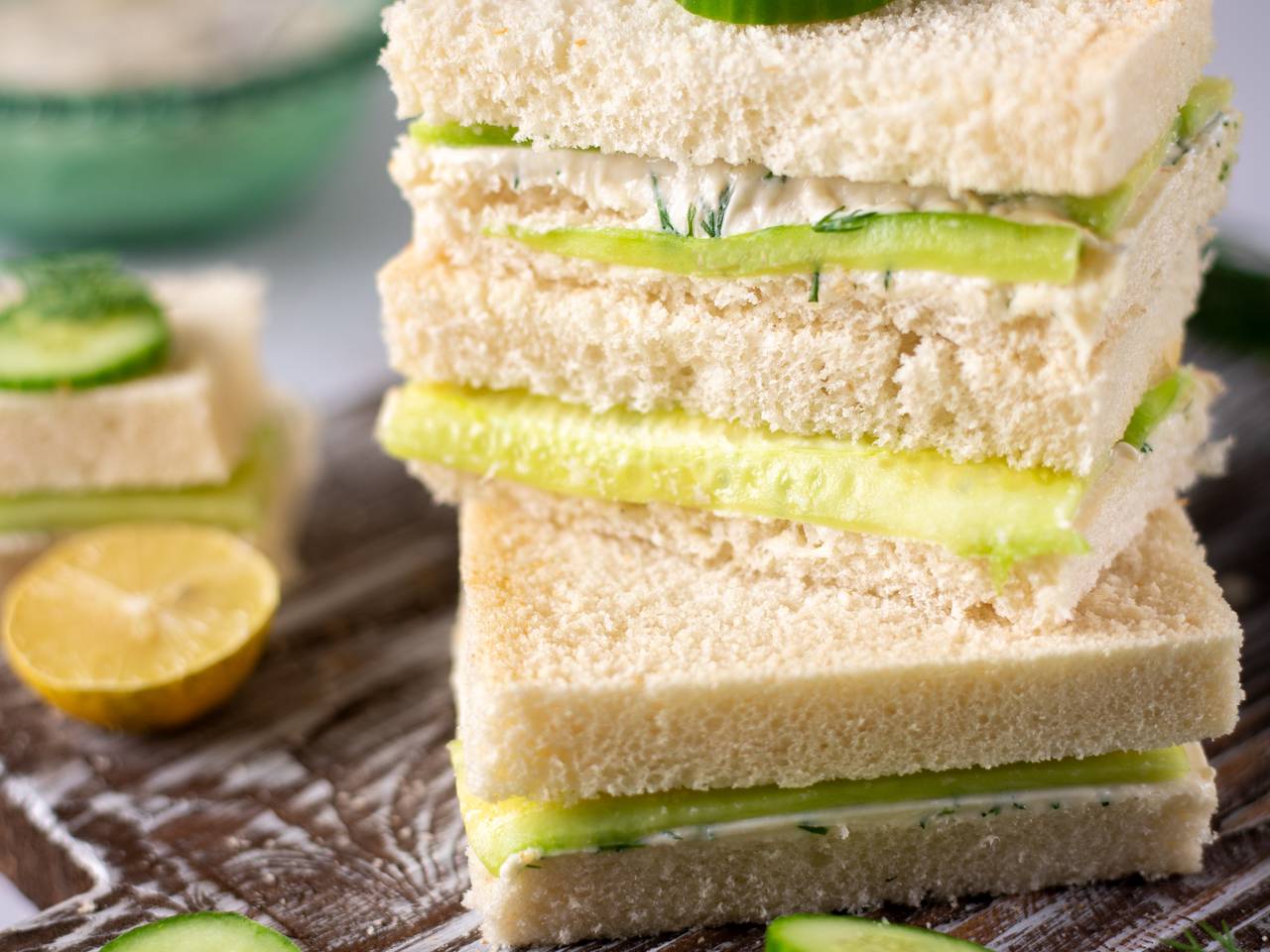 If you are looking for a delicious and easy sandwich for a picnic or your friends' gathering, I recommend you make the cucumber and dill sandwiches. These are the best choice for afternoon parties served with tea, you can have them for your lunch or serve them as finger food and make your meal look more attractive. This sandwich is delicious, can be prepared quickly, and is a good choice for vegetarians.
Ingredients
1 tablespoon
fresh onions
0.5 tablespoon
garlic powder
0.5 teaspoon
chili powder
Instructions:
1

First, prepare the ingredients. use white and soft slices of bread. Use cucumbers with little seeds.
2

Peel and cut the cucumbers. Put them on a paper towel and season them with salt. Let them rest for 20 minutes. This is optional but takes the excess water in the cucumbers and prevents the sandwiches to become too moist.
3

Mix cream cheese, mayonnaise, garlic powder, spring onions, chopped dill, lemon juice, salt, and pepper in a bowl.
4

Cover one side of a slice of bread with cheese.
5

Place the cucumbers on the cheese and pot another slice of bread on the top.
6

Cut the edges of the bread with a sharp knife to make them softer.
7

You can cut your sandwiches in half or to four pieces and serve them as finger food. Finally, decorate with cucumber slices.
Reviews (0)
Background & History
The cucumber sandwich is a traditional sandwich that originated in England and was inseparable from afternoon tea. It is interesting to know that these sandwiches are served traditionally in the tea break at cricket matches.
Nutrition Facts
(per serving)