Fluffy Chocolate Pancake Recipe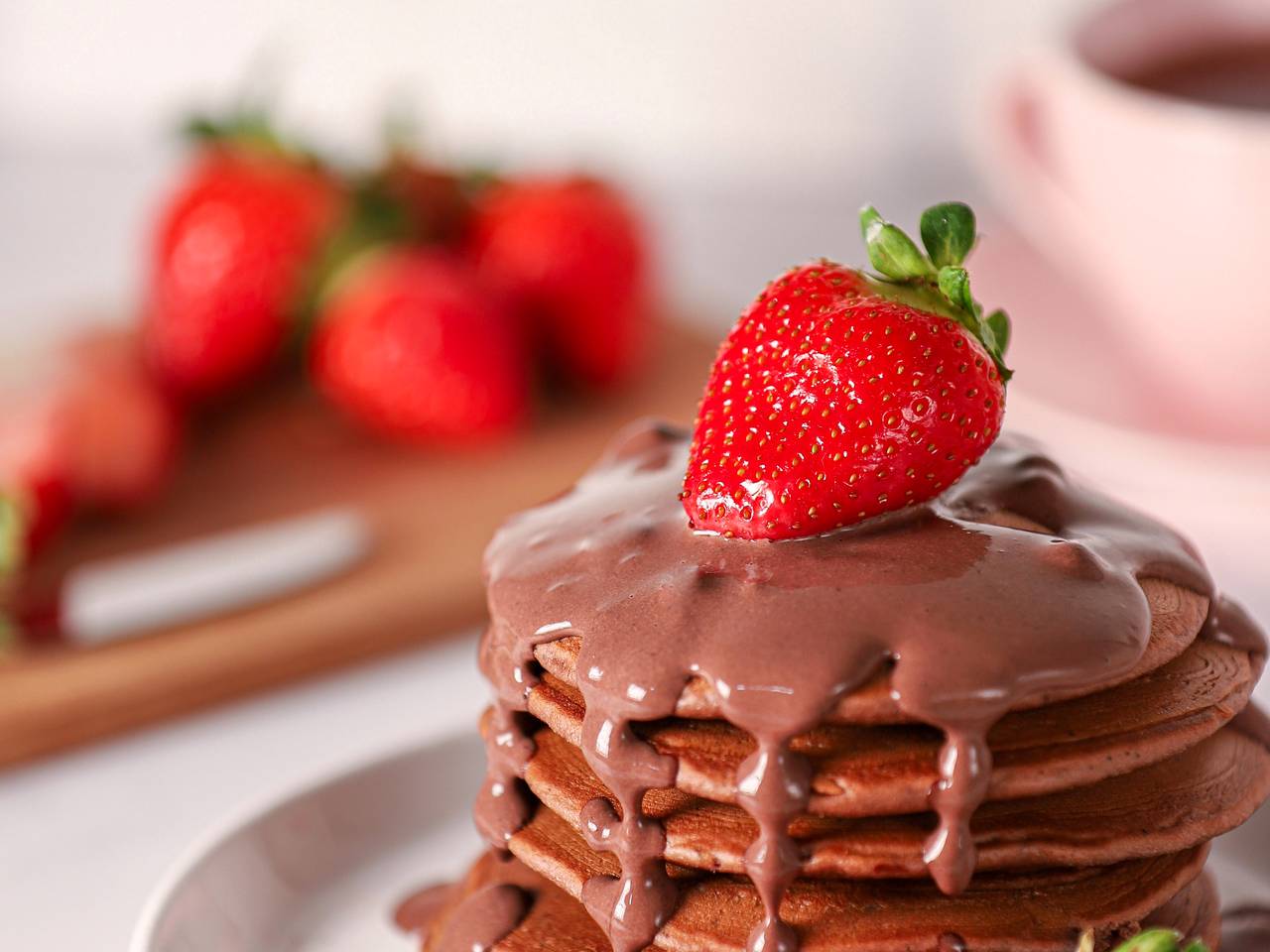 These fluffy chocolate pancakes are the perfect way for a chocolate lover to start their day! Thick and full of melty chocolate in each bite. You can serve it for breakfast or afternoon tea.
Ingredients
1.5 cups
Whole-wheat flour
Instructions:
1

Prepare ingredients.
2

It`s better to sift the flour 2 or 3 times to have a soft texture.
3

Sift cocoa powder.
4

Also, sift baking powder and vanilla.
5

Add melted butter into dry ingredients.
6

Add sugar to the mixture.
7

Add egg to the mixture.
8

Mix the batter well.
9

Add the milk in 3 steps in order not to make the butter lumps.
10

Mix the batter completely until smooth.
11

Pour a ladle of batter into a non-stick pan. When bubbles start to form on the surface of the pancake, flip and cook the other side.
12

Now, you can serve it with chocolate sauce and fruits. Enjoy!
Reviews (0)
Tips and tricks
According to your taste, you can decrease or increase the sugar measurement.
It`s better to use a non-stick pan in order not to grease the pan.
Background & History
If you're a chocolate lover like me or crave something sweet in the morning, then you will also love these chocolate pancakes. I also make a chocolate ganache sauce to drizzle on top of the pancakes while they are warm.
Nutrition Facts
(per serving)