Apple and Cinnamon Cupcakes Recipe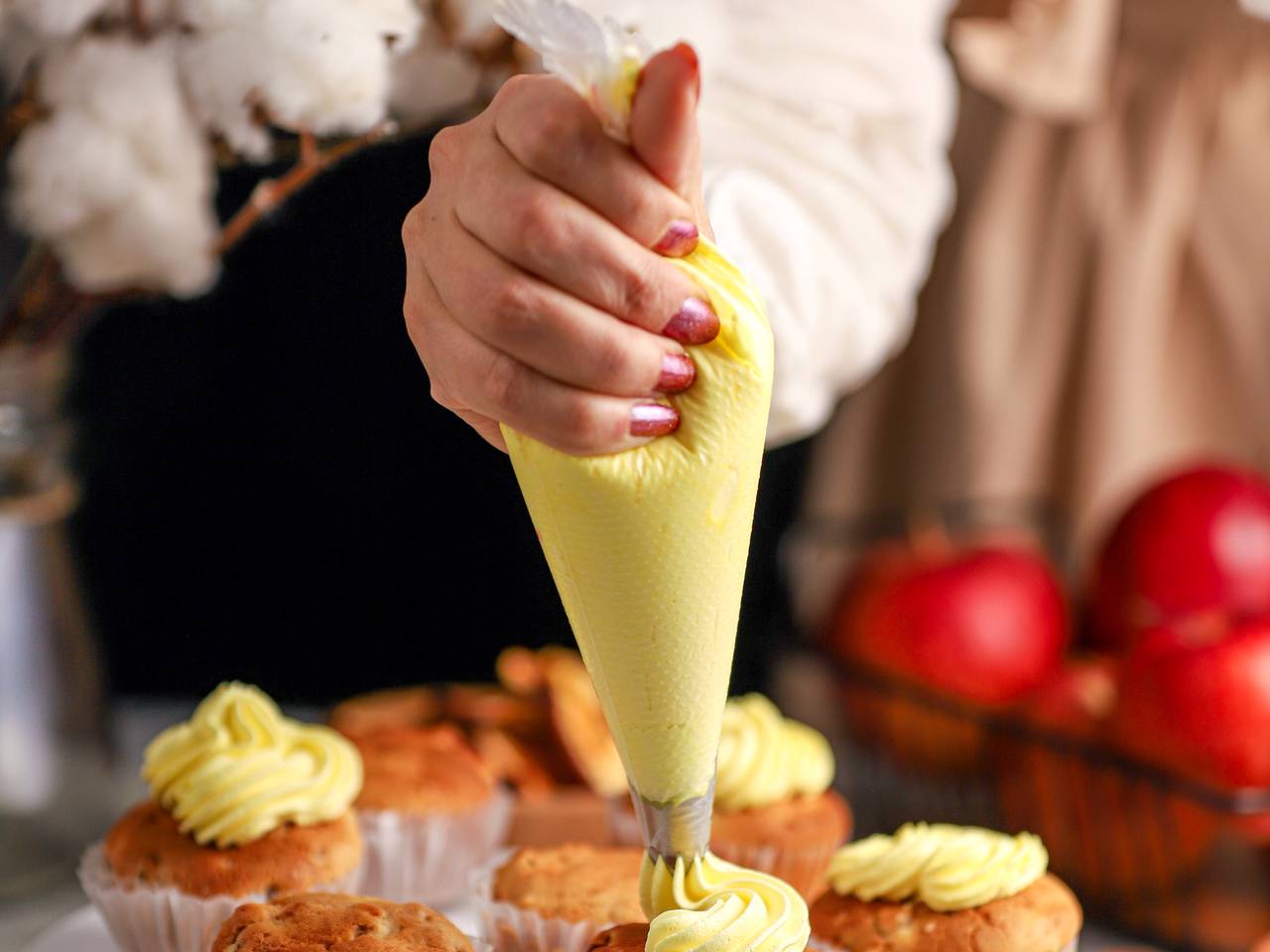 I think apple cupcakes with cinnamon have one of the best cupcake flavors. For me, this one tastes like heaven.
Instructions:
1

Take the butter and eggs out of the fridge to become room temperature.
2

Peel and slice two apples into 2 cm cubes.
3

Add one tablespoon of flour and two teaspoons of cinnamon to the apples.
4

Cover the apples with cinnamon and flour completely. This prevents the apples from going down inside the batter.
5

Whisk the softened butter with sugar and vanilla by a blender.
6

Add the eggs one by one and beat each one for a few seconds with the blender.
7

Sieve half of the flour with baking powder, add them to the batter, and whisk them well with the blender.
8

Then add the milk and mix it with the batter by the blender.
9

Add the rest half of the flour and whisk it well by the blender.
10

At last, add the apples and cinnamon mixture to the batter and mix them.
11

Pour the batter inside the cupcake papers inside the tin. fill 2/3 of the cupcake papers.
12

Cupcakes will go into the oven at 190C or 375F for about 35 to 40 minutes. Once they are ready, the amazing smell of cinnamon and apples will fill your house.
13

At last, you can decorate your cupcakes with frosting, cream cheese, or dried apples and enjoy it.
Reviews (0)
Tips and tricks
Turn on the oven and let it warm up before you put the cupcakes inside it.
You can use water instead of milk.
Background & History
I Love cinnamon and apple cakes so I decided to make its cupcake today. You really should try this recipe.
Nutrition Facts
(per serving)