Chocolate Cream Pie with Oreo Crust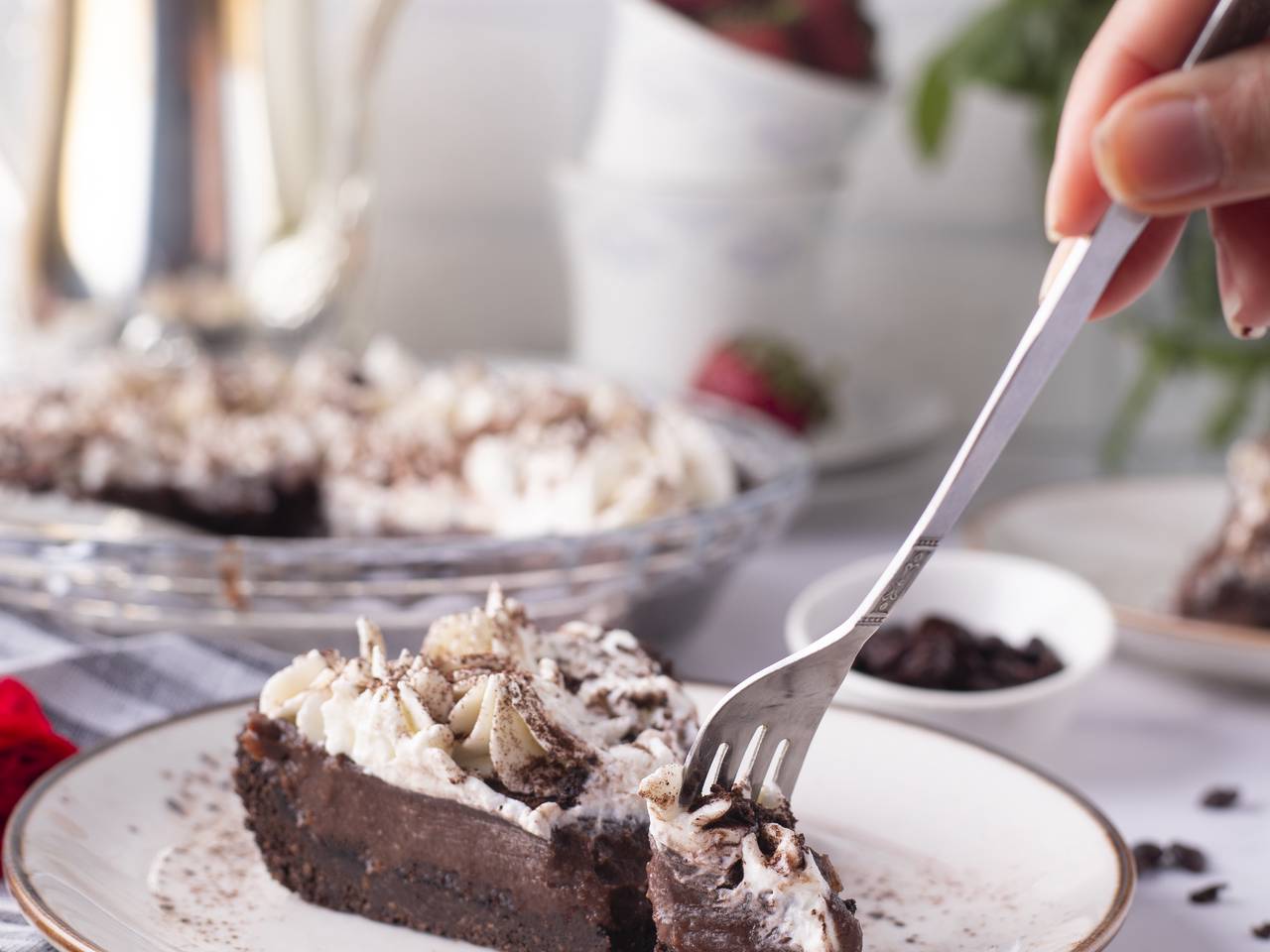 This recipe for a chocolate cream pie with oreo crust doesn't need to be cooked in the oven and will be ready in a snap. Pies are one of the most delicious desserts. with their soft and chocolatey texture, they are very suitable for an afternoon snack or a small gathering.
Ingredients
0.5 teaspoon
Vanilla extract
Instructions:
1

To make your pie crust you need to smash The biscuits completely with a food processor, then add the melted butter.
2

Cover a proper dish with oreo after mixing it with butter. Press it hard until it covers the whole dish to its edges.
3

To prepare your filling you need to beat the eggs first with a mixer. Add half a cup of milk and cornstarch to the eggs and whisk until they are completely combined.
4

Min 1 and a half cups of milk with cream and sugar and put them on heat to come to boil.
5

Add coffee and vanilla extract and stir well.
6

Now add the yolk and cornstarch mixture to your pot and stir until they are combined well.
7

Slowly add the chocolate to the filling to melt and blend in with every other ingredient.
8

Finally, pour the chocolate filling into your pie crust and let it rest inside the fridge for 2 hours to become solid.
9

After 2 hours you can decorate your pie with cream cocoa powder chocolate and any other thing you like.
Reviews (0)
Tips and tricks
You need to mix everything well or your filling texture won't be smooth enough. In this case, you can use a strainer to make your filling smooth.
Background & History
Chocolate pies are always wonderful but they are even better with oreo crust.
Nutrition Facts
(per serving)