Creamy Potato Soup with Cheddar Cheese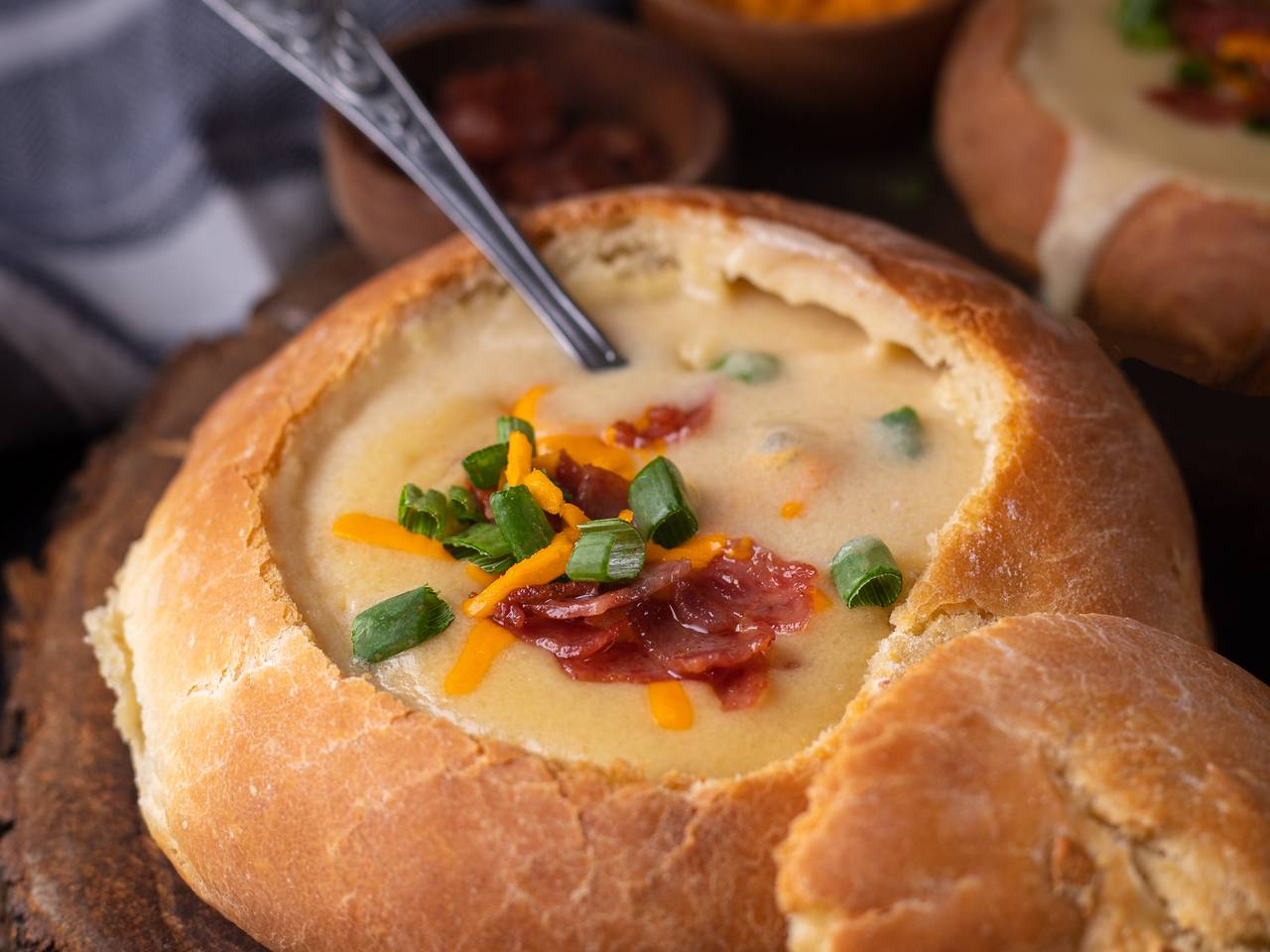 This creamy potato and cheddar cheese soup is a perfect choice for a delicious family dinner. You can prepare it quickly and tastes creamy and soft. It is going to be fabulous if served with some pieces of bread.
Ingredients
800 grams
chopped potatoes
2 table spoons
spring onions for decoration
Instructions:
1

First, you need to prepare the ingredients.
2

Fry the bacon slices in a pan, then keep them aside.
3

Heat the onions with the butter inside a pot for 3 to 5 minutes until the onions have become soft. Then add the garlic and fry them. Add the flour slowly and stir.
4

Add potatoes, chicken broth, milk, cream, salt, and pepper into the pot, put them on medium heat to cook for about 15 minutes. You can check if the potatoes are cooked by testing them with a fork. Take the soup off the heat if the potatoes are soft.
5

Now you can mix half of your soup with an electric masher or mix all of it if you prefer your soup soft and smooth.
6

Add the bacon pieces to the mixed soup and put it on the heat for 15 minutes.
7

Your soup is ready. You can serve it with spring onions, sliced bacon, and cheddar cheese.
Reviews (0)
Tips and tricks
Cut the potatoes into 1-centimeter pieces. This helps them cook better.
Background & History
For me and my husband, soups are always a good choice for a simple and light dinner. The first time I tried this soup I fell in love with its creamy taste and the combination of potatoes, cream, and milk.
Nutrition Facts
(per serving)