Easy Ground Beef Nachos Recipe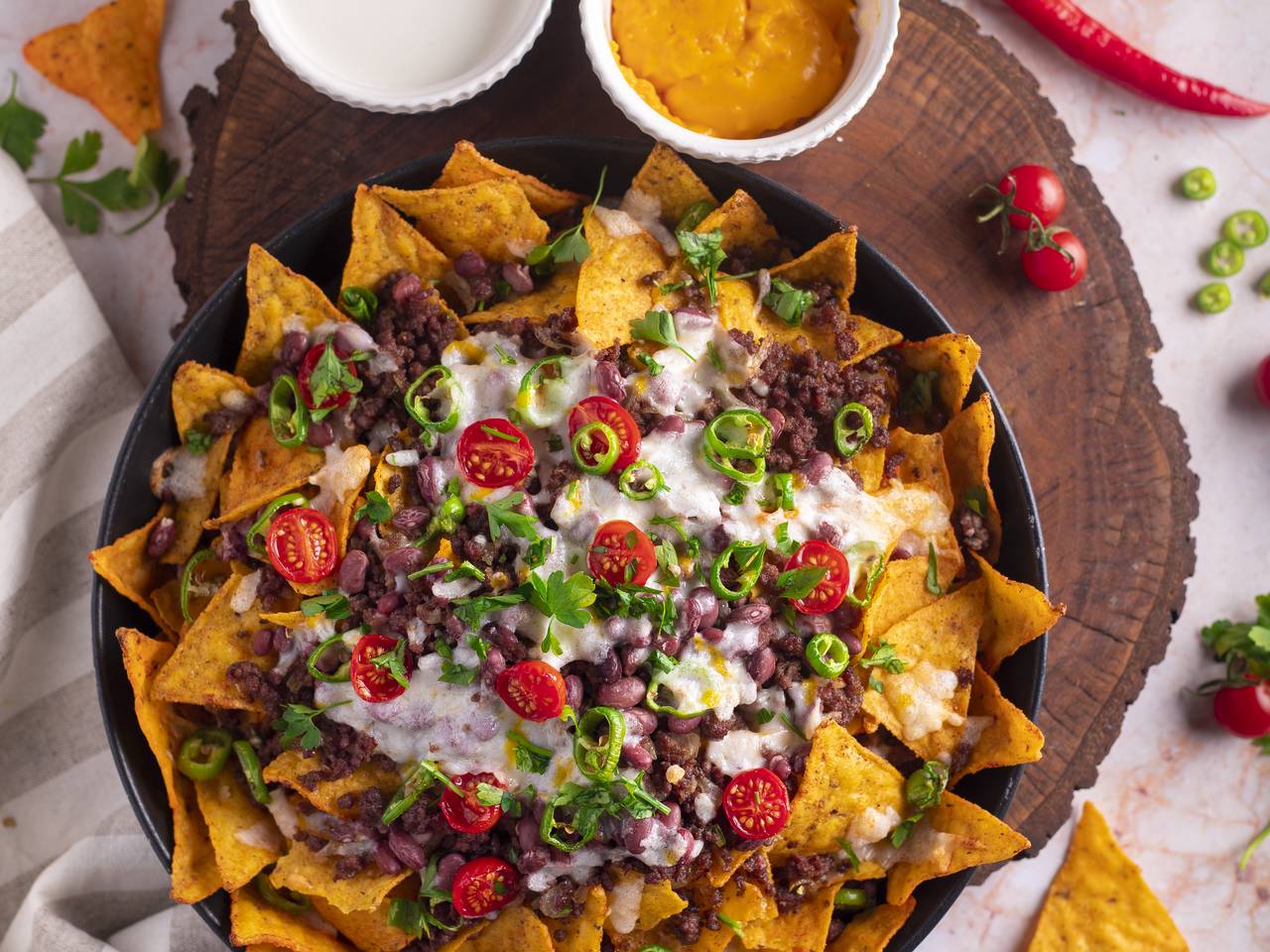 I'm sure you are going to enjoy this lovely snack. It is easy, beautiful, made quickly. They are the perfect choice for gatherings and small parties and you can even enjoy them as your main meal.
Ingredients
200 grams
mozzarella cheese
1 one meadium
fresh onions
Instructions:
1

Fry the chopped onion until it becomes golden. Add ground beef and fry it as well. When the beef changed color season it with salt and pepper.
2

Place the tortillas on an oven dish.
3

Add the beef on top of the tortillas.
4

Then add one layer of cheese to the toppings.
5

Cover it with another layer of tortillas.
6

Cover the last layer of tortillas with beef and beans. Add cheese, green pepper, and cherry tomatoes to it.
7

Put it in the oven for 20 minutes at 180C.
8

Now you can take it out of the oven and enjoy it with some sour cream or your favorite sauce. You can decorate it with some chopped parsley.
Reviews (0)
Tips and tricks
You can use cooked chickens or any kinds of vegetables you like for your Nachos topping.
Background & History
I usually make nachos for my friends as a snack for our small gatherings, Because it is both delicious and made fast.
Nutrition Facts
(per serving)