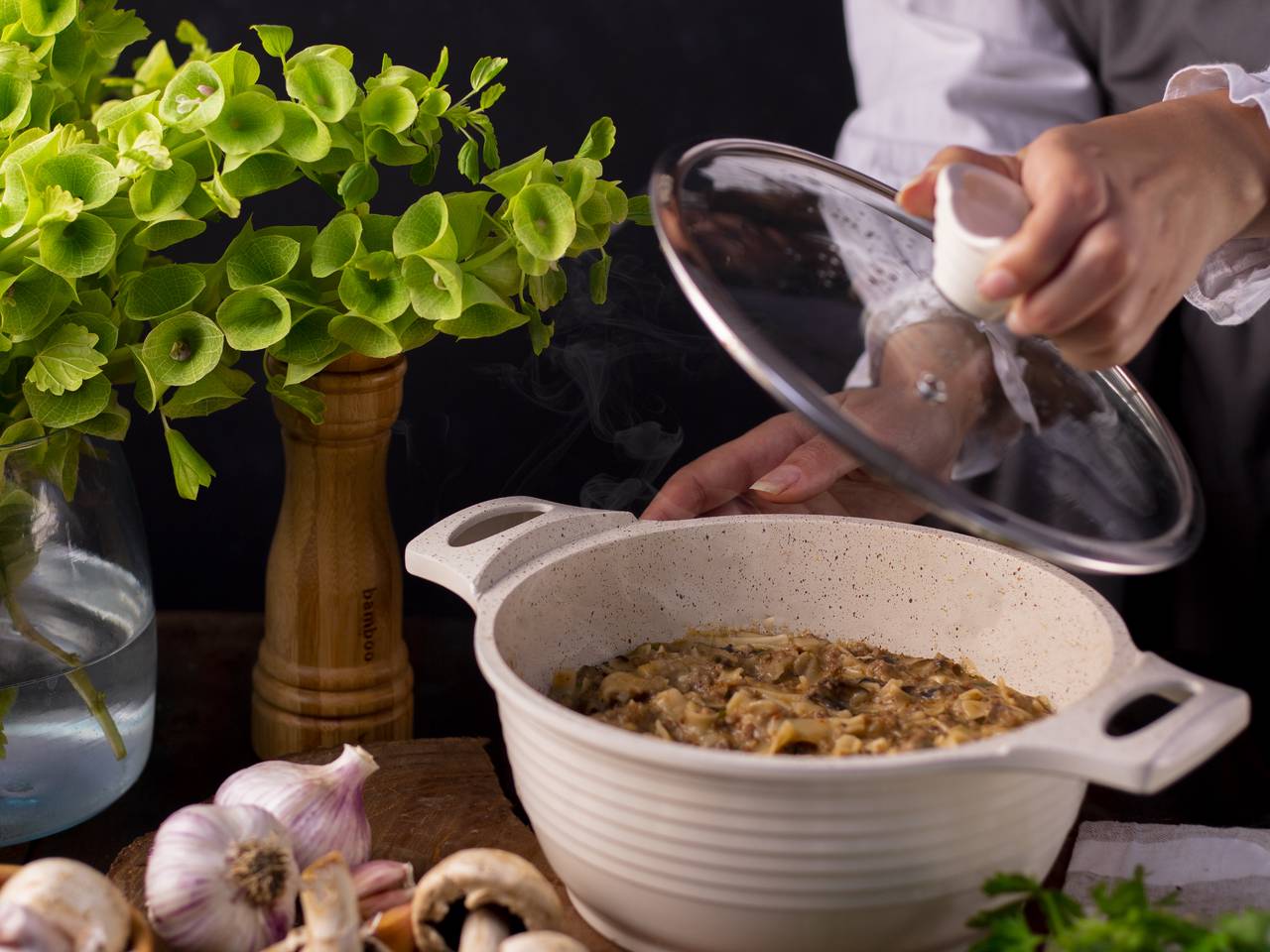 Beef stroganoff is a wonderful creamy dish and is perfectly suitable for your dinner or a family lunch. The combination of pasta, mushrooms and the creamy sauce makes this dish extraordinary and I'm sure you will enjoy it very much.
Ingredients
1 tablespoons
all-purpose flour
2 tablespoon
unsalted butter
1 tablespoon
fresh parsley
Instructions:
1

Chop the onion and garlic and fry them in a pot. Add the beef and fry them until they become golden, then add the mushrooms.
2

Add salt, pepper, paprika, and flour and mix them well.
3

Add the meat jus, lower the heat and wait until they cook properly.
4

Now add your pasta to the pot and let them cook.
5

Finally, add the cream stir it, and then add the chopped parsley.
6

After10 to 15 minutes take it away from the heat and serve it. Enjoy your beef stroganoff.
Reviews (0)
Tips and tricks
The cream is optional in this recipe, but it makes it more delicious.
Background & History
This food was first made in the 19th century in Russia. first, it was served without pasta but the recipe became popular all around the world and changed slowly. Today it is served with pasta.
Nutrition Facts
(per serving)