Vegetarian White Bean Chili Recipe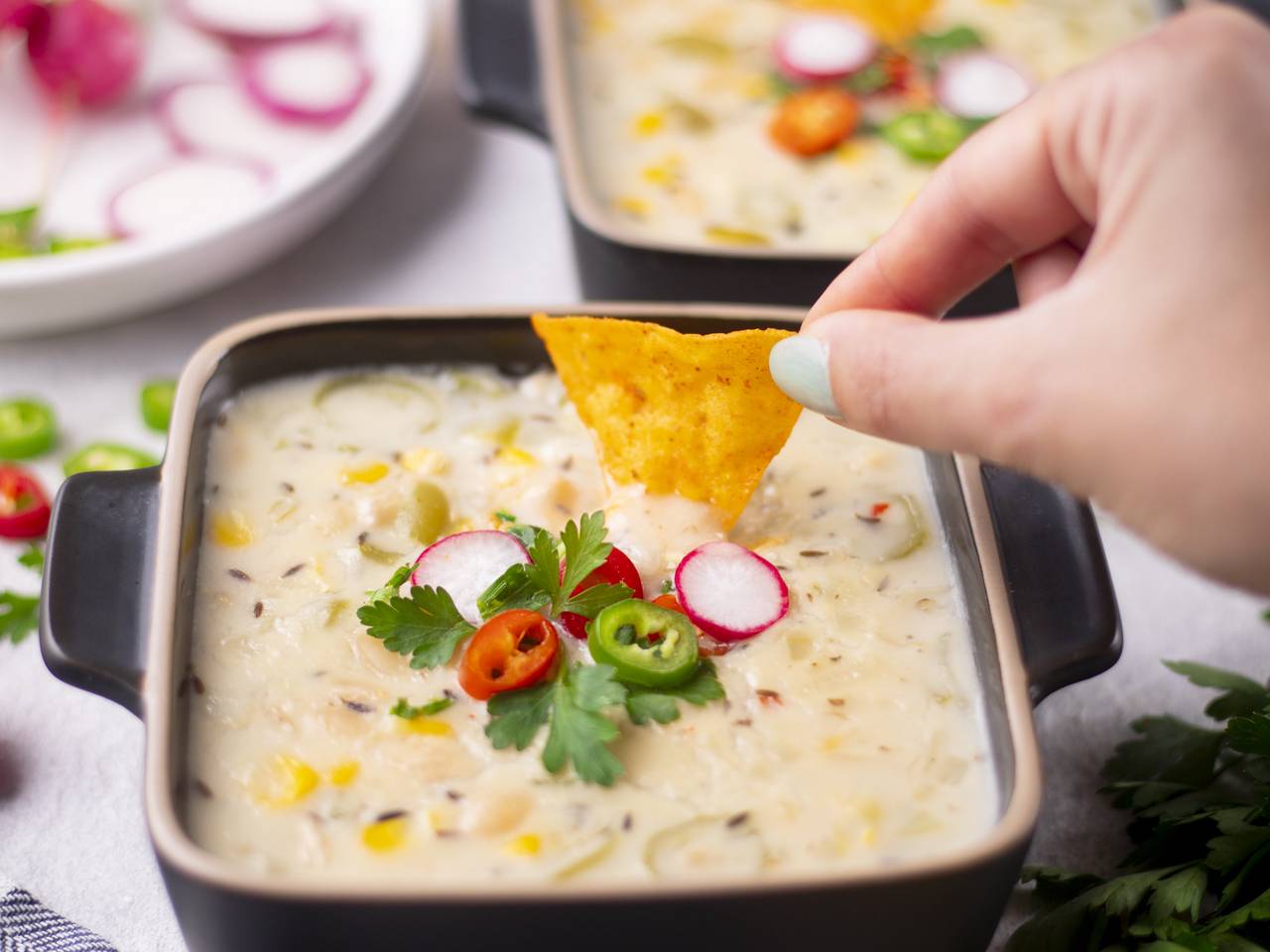 We usually make the classic chili with meat but have you ever tried the white chili with beans? If you are a vegetarian and you like chili and spicy dishes you are going to love this stew. White been chili is a good alternative for the classic chili and it tastes as good as the red one or tastes even better.
Ingredients
1.5 cup
Cooked white beans
1.4 cup
All-purpose flour
1 tablespoon
Vegetable oil
0.5 tablespoon
Caraway seeds
0.5 teaspoon
Chili powder or black pepper
2 cups
Water or vegetable stock
Instructions:
1

Mince the sweet pepper and chili. chop the onions. cook the corn and bean or use them caned.
2

Fry the chopped chili, sweet peppers, and onions to make them soft for about 7 minutes.
3

Add caraway seeds and flour and mix them with the onions.
4

Add the corn, cooked white beans, and vegetable juice and cook for 15 minutes on medium heat.
5

Add milk when the water comes to a boil and let them stay on the heat for 10 minutes.
6

Finally, season your stew with salt pepper, and lemon juice.
7

Let it cook for five minutes, this way, all the ingredients will blend with each other perfectly.
8

Serve your white bean chili in a proper dish. You can decorate it with parsley, radish, chili, and tortilla.
Reviews (0)
Tips and tricks
flour thickens your stew. You should mix it perfectly to have an even mixture.
Background & History
Chili is a stew with Mexican heritage. I am not a big fan of spicy dishes. The first time I made this stew I didn't expect the chili and white bean combination to taste this good. Now I am a big fan of white chili.
Nutrition Facts
(per serving)