Making Tiramisu In Just 10 Minutes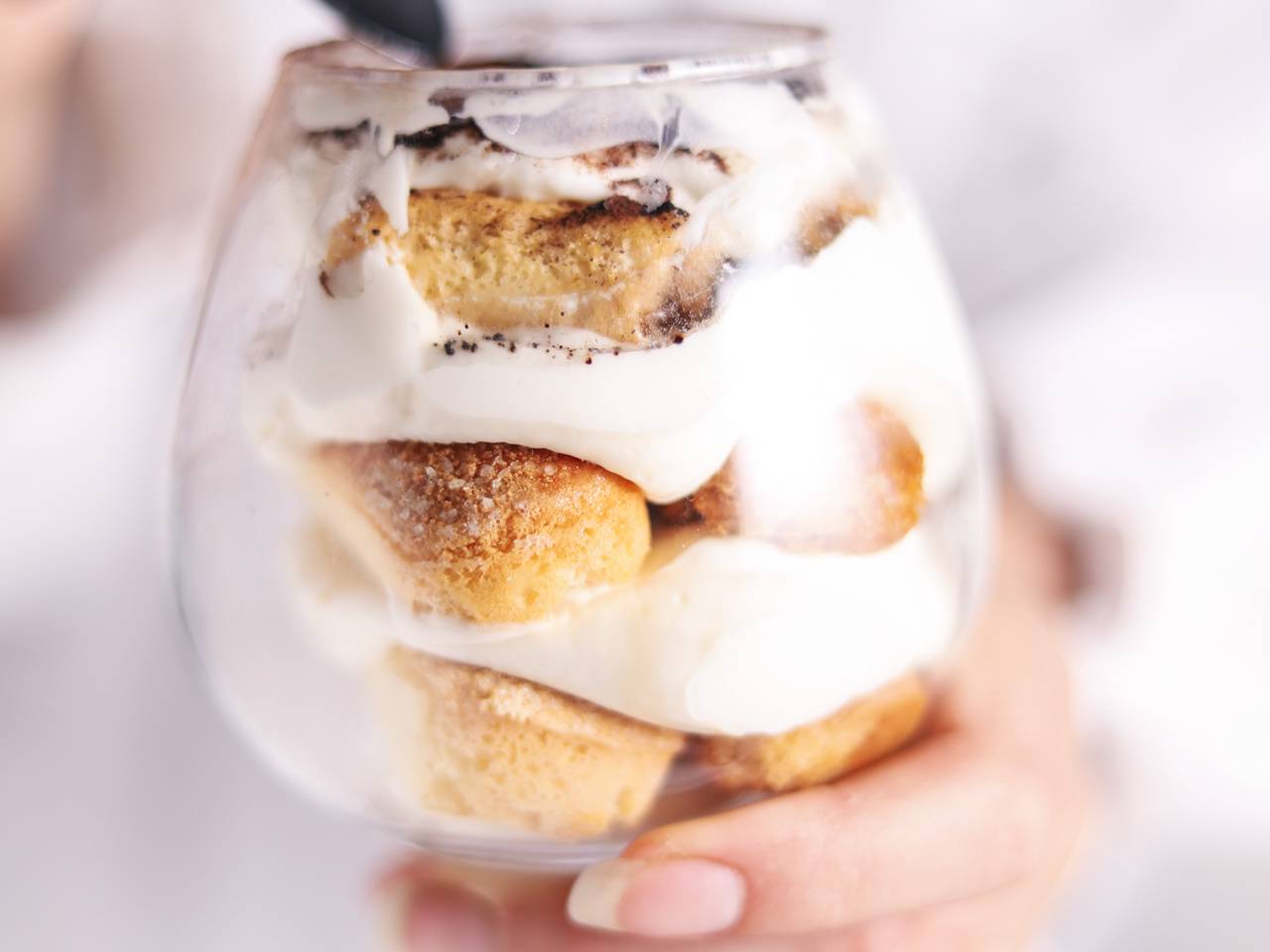 Tiramisu is one of the most delicious and easiest desserts that you can make for a delightful evening or even celebrations with your beloved ones. You can prepare your tiramisu in just 10 minutes! and even have enough time to do your other stuff. So trust me, you should try it.
Ingredients
250 grams
Mascarpone cream
2 tablespoon
Instant coffee
Instructions:
1

First, combine coffee with boiling water and let them chill for a while.
2

Combine sugar and cream with a spatula until they become smooth.
3

Add the Mascarpone cream with vanilla and combine them with the blender perfectly until they reach a soft and smooth texture.
4

Rolling ladyfingers in coffee and put them on plate, but please pay attention. Don't let ladyfingers be submerged for a long time in the coffee because they will become soggy and as a result, the whole tiramisu becomes wet.
5

Pour cream into the funnel. Now, pour one layer of creamy ingredients with the funnel on ladyfingers.
6

Repeat the last two levels until the whole bowl gets full. Then put plates in the refrigerator for about 6 to 24 hours.
7

After bringing it out from the refrigerator, but before serving it. Decorate them with cocoa powder.
Reviews (3)
Allison
Whipped cream says 200 cups. Do you mean 200 grams?
Allison
Whipped cream says 200 cups. Do you mean 200 grams?
Jane
Made it today and I was so surprised. Thanks for the recipe.
Tips and tricks
You can use cream cheese instead of mascarpone.
Background & History
Basically, this dessert is a combination of mascarpone cream and egg yolk, but I like the recipe without eggs because they are easier and less time-consuming to prepare. You can make this 10 minutes tiramisu for your special guests.
Nutrition Facts
(per serving)