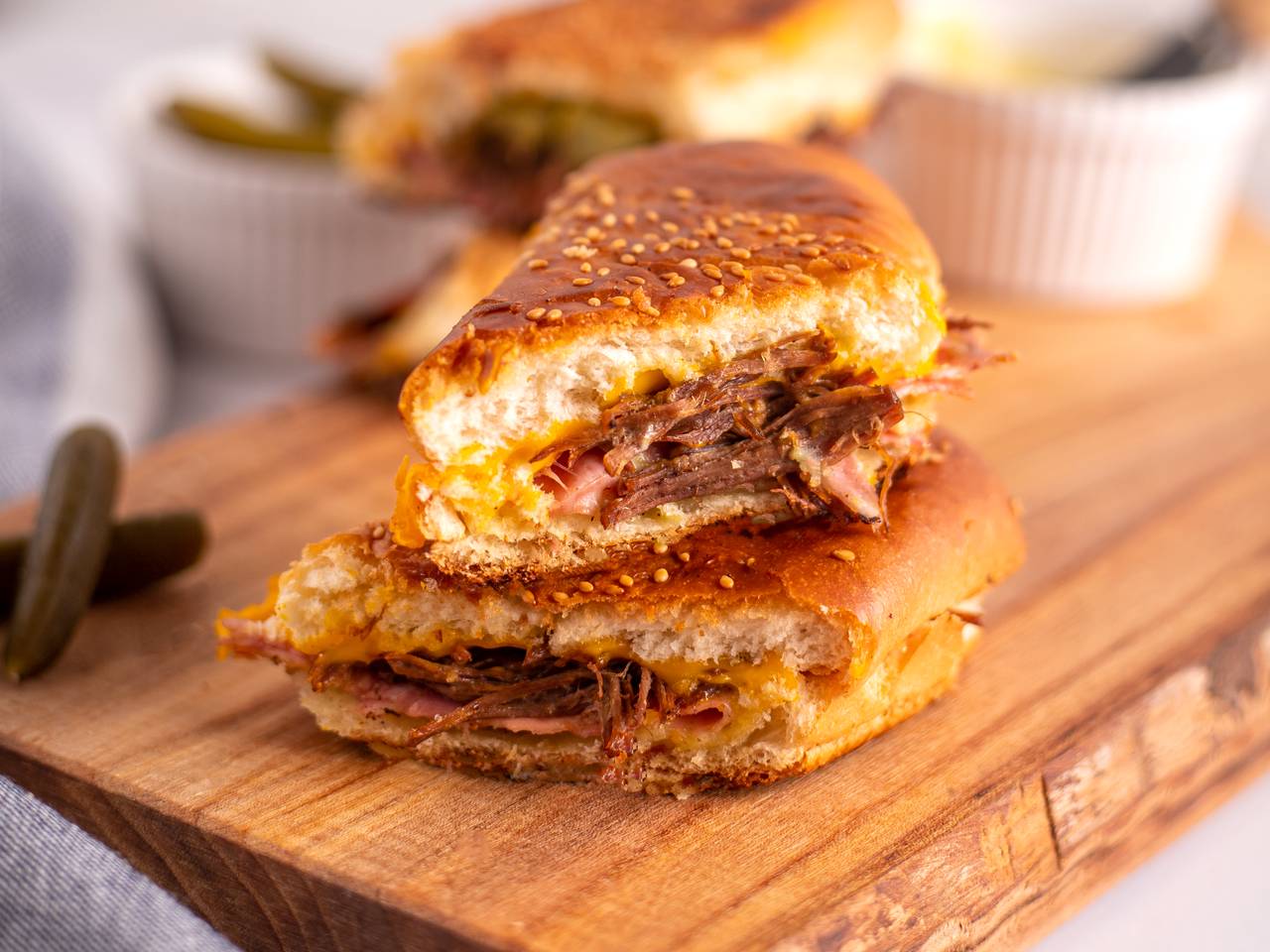 This sandwich is a delicious Cuban dish that is made really quickly and is the best choice for small gatherings and parties. If you like sandwiches, you should definitely try this recipe.
Ingredients
250 grams
Roasted or cooked veal
Instructions:
1

Cut the baguette in half and cover the inside with mustard.
2

Put the ham on top of the mustard, then place the cooked veal on the ham.
3

Put pickles and the gouda cheese on top of each other and finally place the other side of the baguette on top of your sandwich.
4

Grease your sandwich maker or grill pan with butter and grill the sandwich. If you are using a grill pan you need to press it with a heavy dish. After five minutes turn the sandwich so the other side is grilled as well. After ten minutes the cheese has melted and our sandwich is ready!
Reviews (0)
Tips and tricks
To roast the beef you need to marinate it with all kinds of spices such as salt, black pepper, paprika, oregano, and olive oil and let it rest inside the refrigerator for at least one hour. Grill it for 8 to 10 minutes at medium heat then cut and use it in your sandwich.
Background & History
It was my first time making this sandwich and the mixture of mustard and bacon tasted just perfect.
Nutrition Facts
(per serving)