Keto Shepherd's Pie with Cauliflower Rice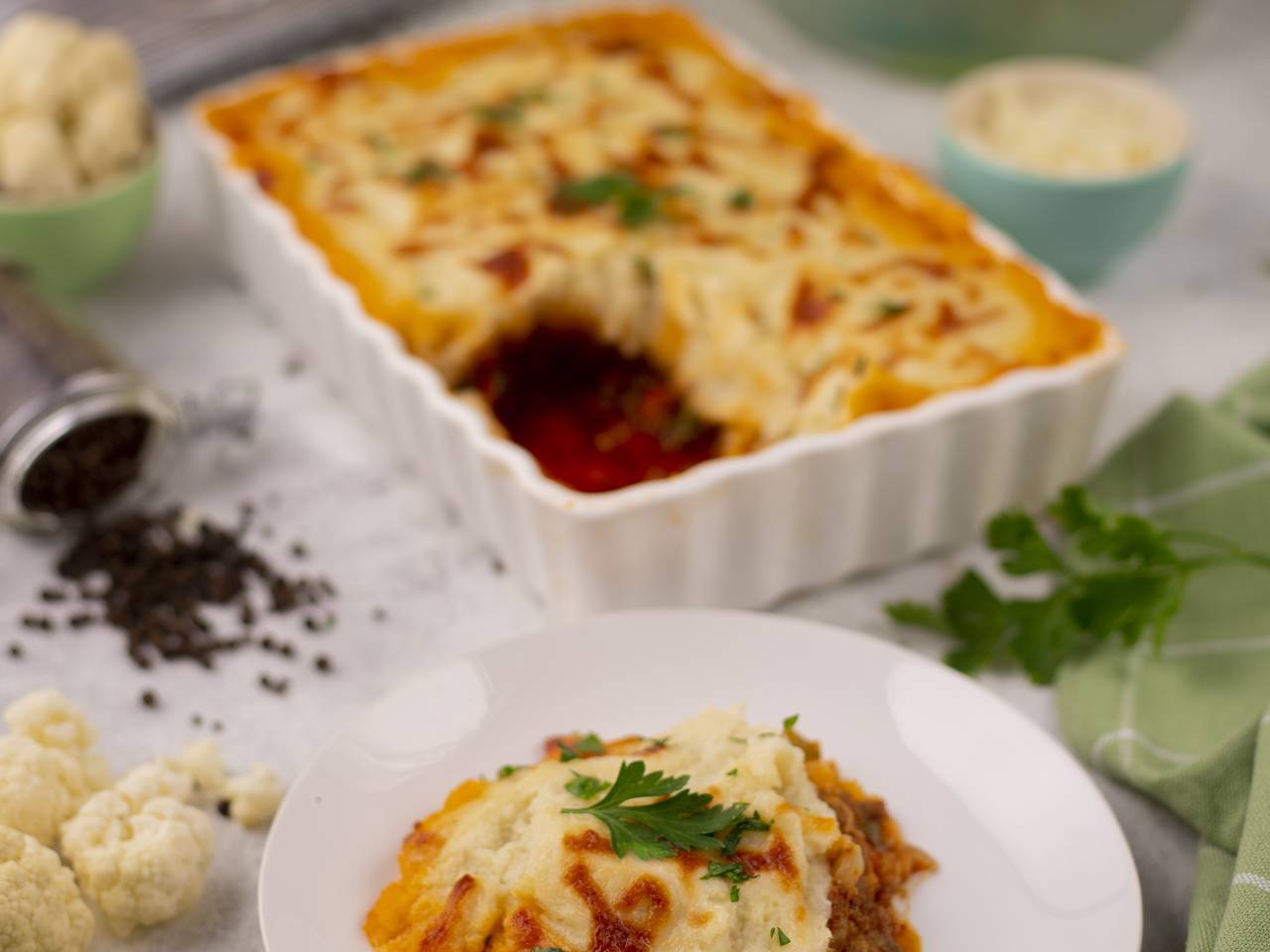 Have you ever considered making the famous shepherd's pie in keto style? In this recipe, we use cauliflower instead of potatoes, this way you have the least amount of carbs in your pie and can make it suitable for your keto diet. You can prepare this keto shepherd's pie and never be worried about the carbs you eat.
Ingredients
1 tablespoon
vegetable oil
1 tablespoon
tomato paste
0.5 cups
mozzarella cheese
1 one small
green sweet peppers
Instructions:
1

Prepare the shepherd's pie ingredients. Cut the cauliflower into small pieces. Chop the rest of the vegetables.
2

Fill half of a pot with water and cook the cauliflowers for 10 to 15 minutes on the heat until the water comes to boil and the cauliflowers become soft.
3

After the cauliflowers are soft, take them off the heat and drain them and let them cool down. Now mix them with cream, mozzarella, 2 tablespoons of butter, and some salt and pepper in a food processor for about 3 to 4 minutes.
4

The mixture of cream and cauliflowers should have a texture like a picture.
5

Fry the chopped onions and garlic for ten minutes in a pan, then add the beef and stir until it is cooked well, finally add salt and pepper.
6

Now add carrots, sweet pepper, and tomato paste and mix them.
7

Add the beef stock and let it cook for 15 minutes on the heat.
8

Fill a proper dish with the beef and cover it with the cauliflower topping completely.
9

Not add some cheddar or parmesan cheese on your topping.
10

Cook in a preheated oven at 180C for 25 to 30 minutes.
11

You can turn on the grill for the last 2 minutes to make your pie golden.
Reviews (0)
Background & History
Shepherd's pie is a British dish that is made easily. The first time I made it the keto style I didn't expect it to be as good as the classic one but the combination of cauliflower, butter and cream turned out to be marvelous and I think it is as delicious as the classic shepherd's pie.
Nutrition Facts
(per serving)