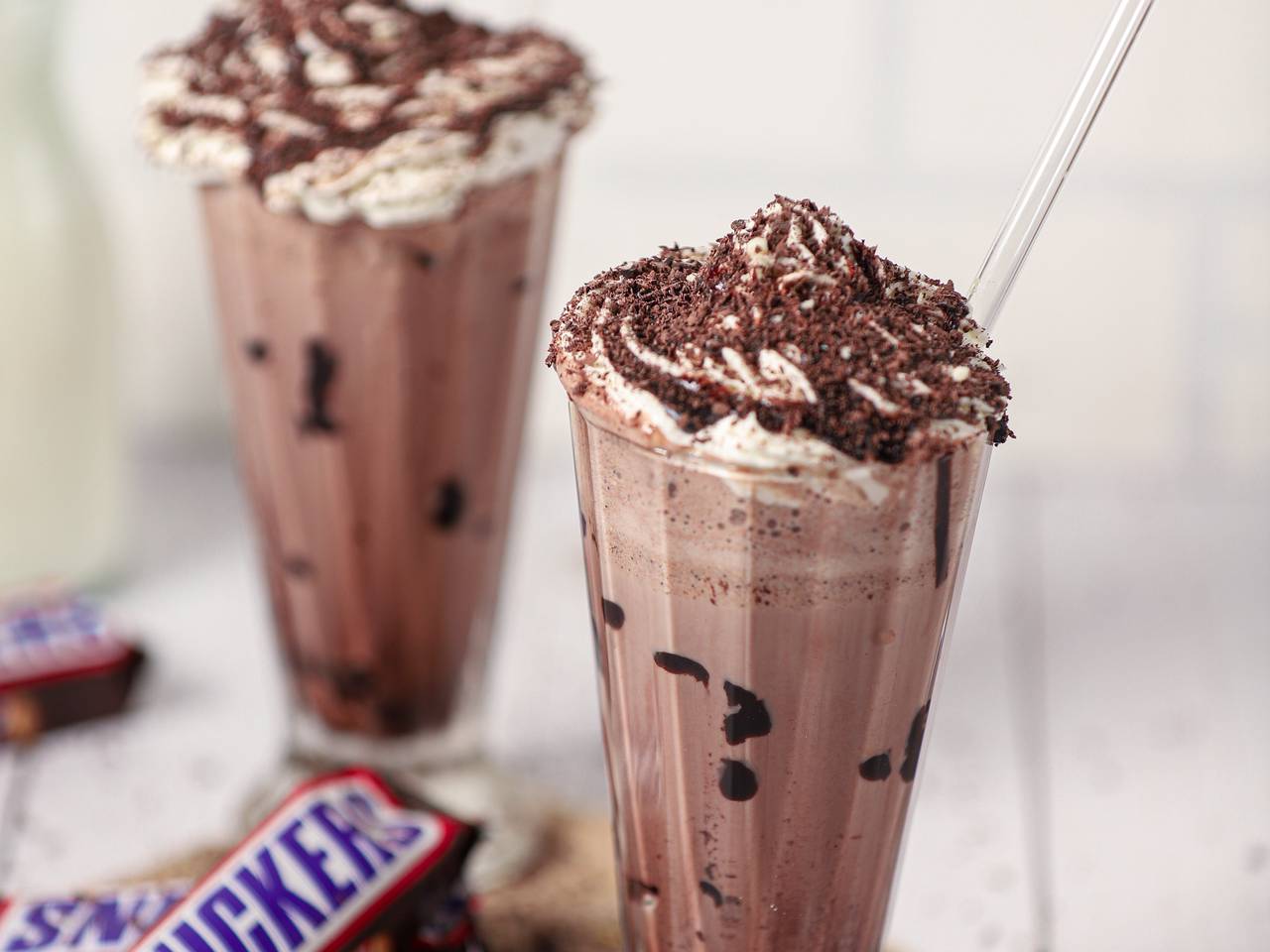 Try this milkshake which is really features all of the flavors you love in a Snickers bar, caramel, and chocolate.
Instructions:
1

Prepare ingredients.
2

Chop 2 chocolates.
3

Pour milk in a blender.
4

Add vanilla ice cream to the milk.
5

Now, add cocoa powder.
6

Finally, add chopped chocolate and mix for 2 minutes until smooth.
7

Drizzle chocolate sauce or melted chocolate in glass along sides.
8

Then, Pour the milkshake into a glass.
9

In this step, top with whipped cream if desired.
10

Garnish with chopped chocolate if desired.
Reviews (0)
Tips and tricks
You can use chocolate ice cream instead of vanilla ice cream. But then omit cocoa powder.
Garnishing is up to your taste, you can serve it simple, if not garnish the milkshake to make it more attractive and delicious.
Background & History
Snickers is consisting of nougat topped with caramel and peanuts that has been enrobed in milk chocolate. Of course the milkshake will be the best and you will enjoy.
Nutrition Facts
(per serving)