Cinnamon Raisins Bread Pudding with Homemade Sauce Recipe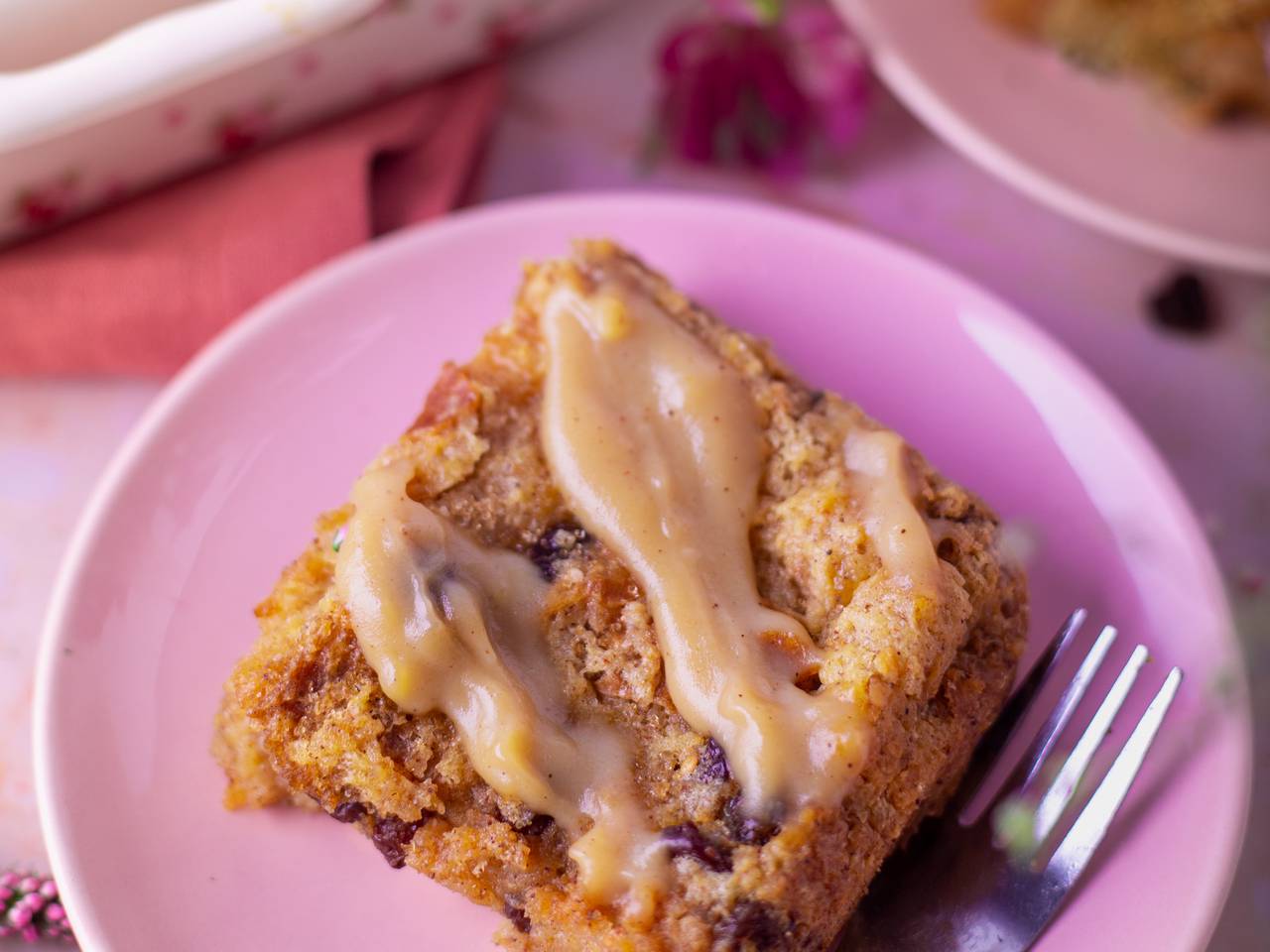 This is one of the most delicious pudding recipes, which is so easy to make even with day-old bread but gives you roasted and soft bread with a cinnamon aroma.
Ingredients
4 tablespoons
Unsalted butter
1 teaspoons
Vanilla extrect
2 teaspoons
Ground cinnamon
2 cups
Milk (for the sauce)
2 tablespoons
Unsalted butter (for the sauce)
2 tablespoons
All purpose flour (for the sauce)
0.5 teaspoons
Vanilla extract (for the sauce)
0.5 cup
Brown sugars (for the sauce)
1 teaspoons
Cinnamon (for the sauce)
Instructions:
1

Put raisins in hot water to mollify them.
2

Break the bread into small pieces. Drizzle butter over them and combine.
3

In a medium mixing bowl, combine sugar and eggs and combine. Then add milk, cream, vanilla, and cinnamon and mix them.
4

Add bread to the bowl and soak up with egg mixture.
5

Add raisins to the mixture and let it rest for 15 minutes.
6

Pour the mixture into a baking pan and put it in preheated oven for 45 minutes in 180°c.
7

Add pudding sauce for making it more delicious.
8

Heat the pan and add melted butter to the flour and combine them.
9

Add milk step by step and mix it with flour. Then add sugar, vanilla, and cinnamon .let it gets thicker.
10

Add the sauce to the pudding when it got cooler and serve it.
Reviews (0)
Tips and tricks
You can serve it cold or hot or even with a scoop of ice cream.
Using any kind of bread in this recipe is free.
Background & History
Before getting familiar with this pudding, My favorite breakfast was French toast, but now nothing can change my desire to have this pudding instead. Nowadays by adding different toppings and items, puddings have got more delicious in comparison with the 11th decade.
Nutrition Facts
(per serving)