Easy Quiche Lorraine Recipe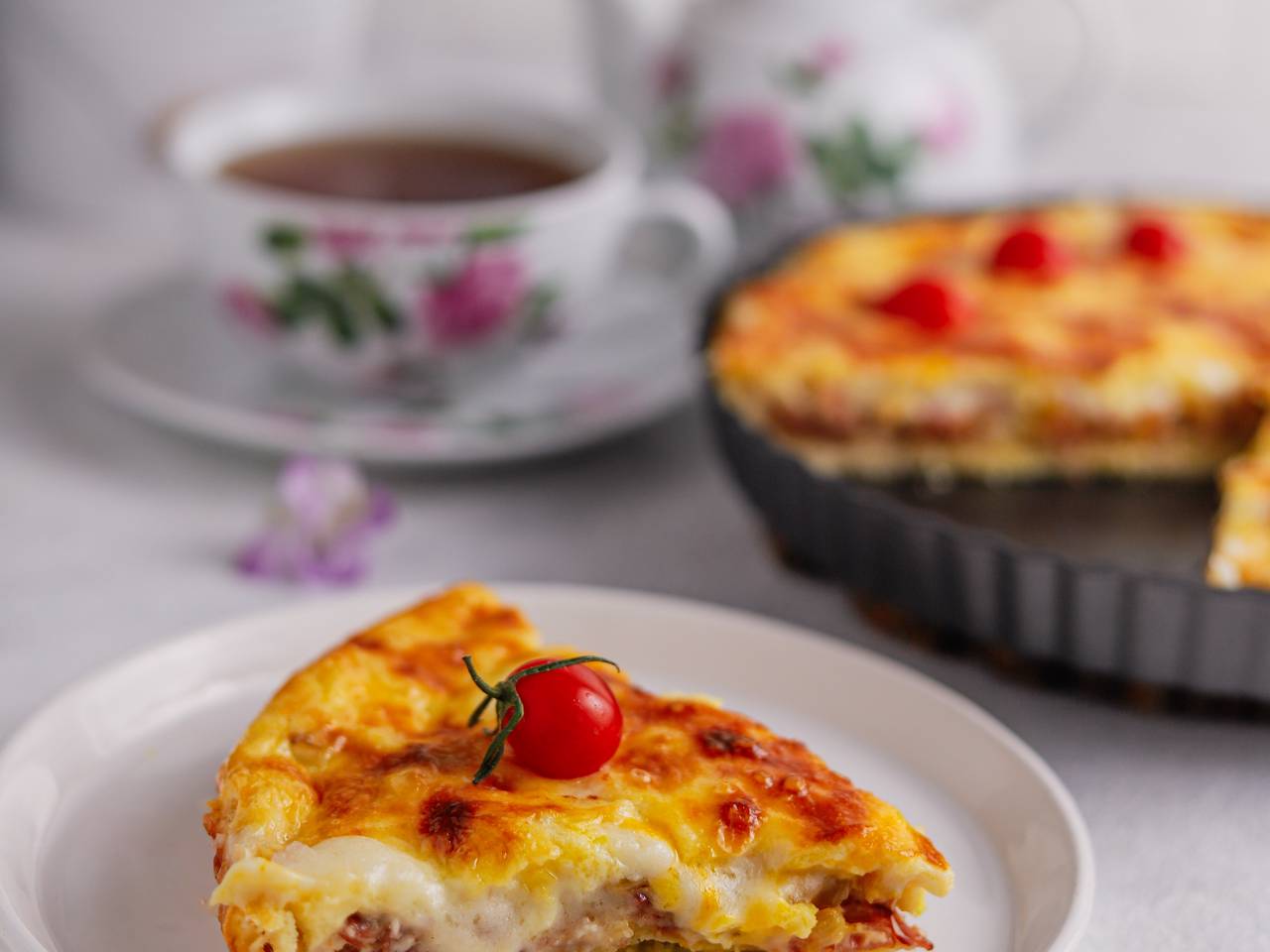 Breakfast is our most important meal and we can make it more interesting by trying new foods. Quiche Lorraine could be the perfect choice for a healthy and nutritious breakfast. It takes some time to make it but I think it is worth it.
Ingredients
175 grams
All-purpose flour
130 grams
Mozzarella cheese
0.5 teaspoons
Chili powder
Instructions:
1

First, we need to prepare our crust dough. Sift the flour and combine it with cubed room temperature butter.
2

Combine the flour and butter together well with your hands. The mixture should be like bread crumbs. You need to use your fingers to mix them not your palms.
3

After mixing the butter and flour, Add 6-7 spoons of cold water and Knead it until the dough forms well. you can use the dough instantly without resting or give it a rest for about one hour in the refrigerator. Your dough is going to be softer if you let it rest.
4

After one hour, roll out the dough with a rolling pin, then transfer it to a pie pan. Create small holes in the bottom with a fork to prevent your crust to rise.
5

Cover your dough with parchment paper and fill the crust with beans, this helps your dough to form better and prevents the pie crust rise. Bake the crust for about ten minutes with the beans at 180C in the oven. then take the beans out and let them stay in the oven for about ten more minutes to become golden.
6

Now we need to prepare the Quiche ingredients. First, cut the bacon into small pieces and fry them with some oil.
7

After frying the bacon, add the onions and fry them as well until they become golden.
8

Now fill the crust with the fried bacon and onions and cover them with mozzarella cheese.
9

Beat up the eggs with cream salt and pepper in a bowl, whisk them well and pour them on top of the cheese.
10

Put the Quiche for about 50 minutes in the preheated oven at 180'c.
11

Turn on the grill for the last 3-5 minutes to make it golden. Your amazing French Quiche Lorraine is ready. Enjoy!
Reviews (0)
Tips and tricks
You can use any other recipes that are not sweet for your crust or use a pre-made pie crust to speed up the process.
There are many types of Quiche Lorraine with different fillings that you can make however you like.
Background & History
Quiche Lorraine or Quiche pie is a French dish that is very popular in France and is served as the main meal or breakfast. The cooking experience was really interesting for me that I am defiantly going to make it again.
Nutrition Facts
(per serving)