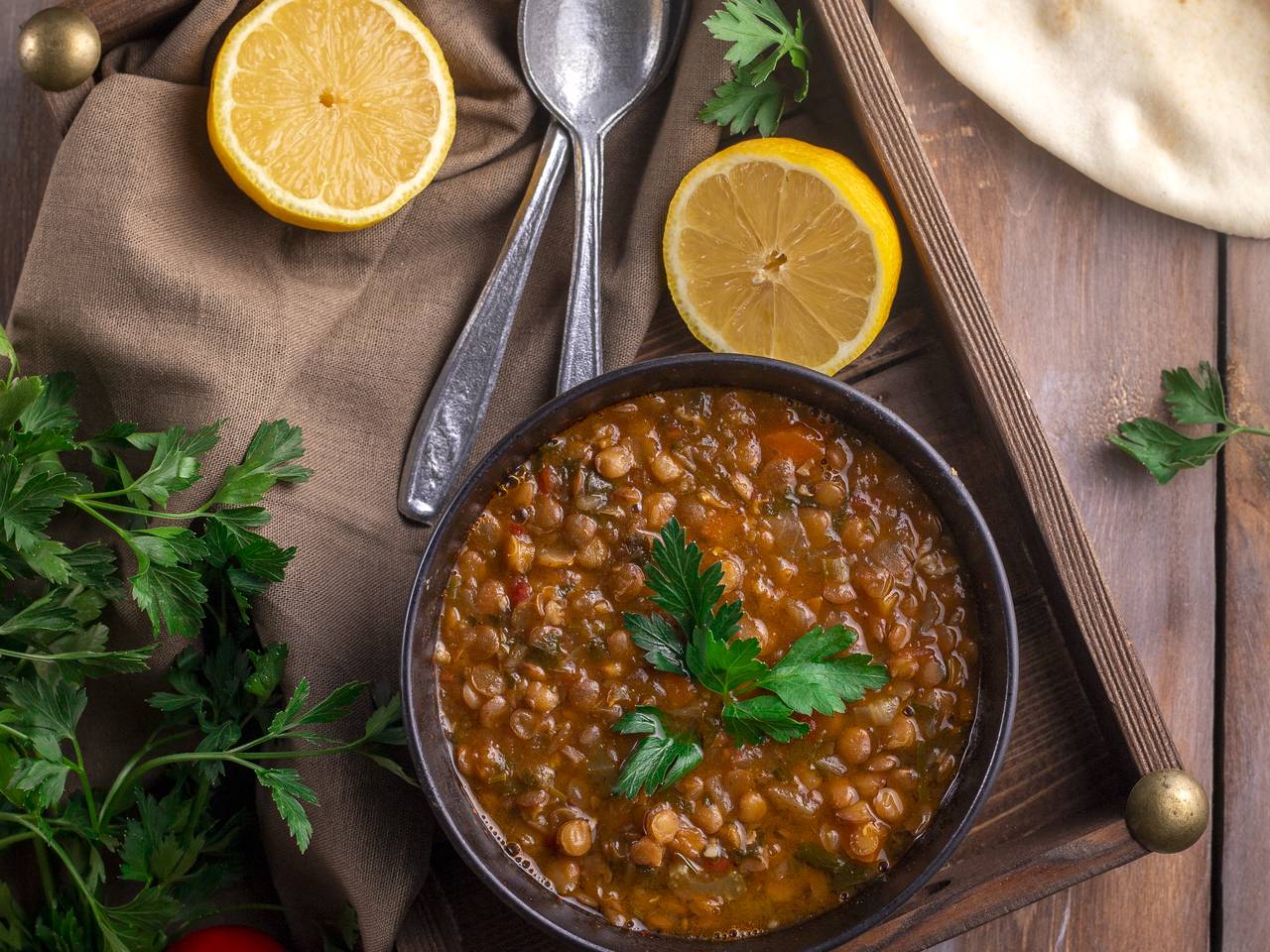 If you are looking for a delicious simple soup for winter nights, I suggest you try lentil soup, It is super light and a perfect choice for vegetarians.
Ingredients
3 tablespoons
chopped celery
0.5 tablespoon
caraway seeds
Instructions:
1

Prepare the soup ingredients. Chop the vegetables.
2

Fry the chopped garlic and onions until they become golden, then add chopped celery.
3

Now add chopped carrots and fry them for 5 minutes.
4

After frying the vegetables, add dried oregano, paprika, and caraway and stir.
5

Dice the tomatoes with a food processor or a mixer and add them to the vegetables. Cook them for 2 minutes, Then add 8 cups/1 liters of water to the pot.
6

Wash lentils with cold water, drain them, and add them to soup, then add pepper and salt. When the water starts boiling, lower the heat and let the soup cook for 45 minutes.
7

In the end, add half of a lemon juice and the chopped parsley and let them cook for 15 more minutes.
8

Finally, taste your soup to check if it needs more salt and pepper. Our lentil soup is ready, enjoy!
Reviews (0)
Tips and tricks
You can use chopped tomatoes instead of tomato purée.
You can remove carrots and celeries from this recipe but they can make your soup more delicious.
Background & History
I remember this soup was one of our routine family dinners in autumns and winters, especially it was the best feed if any of us caught a cold.
Nutrition Facts
(per serving)