The BEST Homemade Sloppy Joes Sandwiches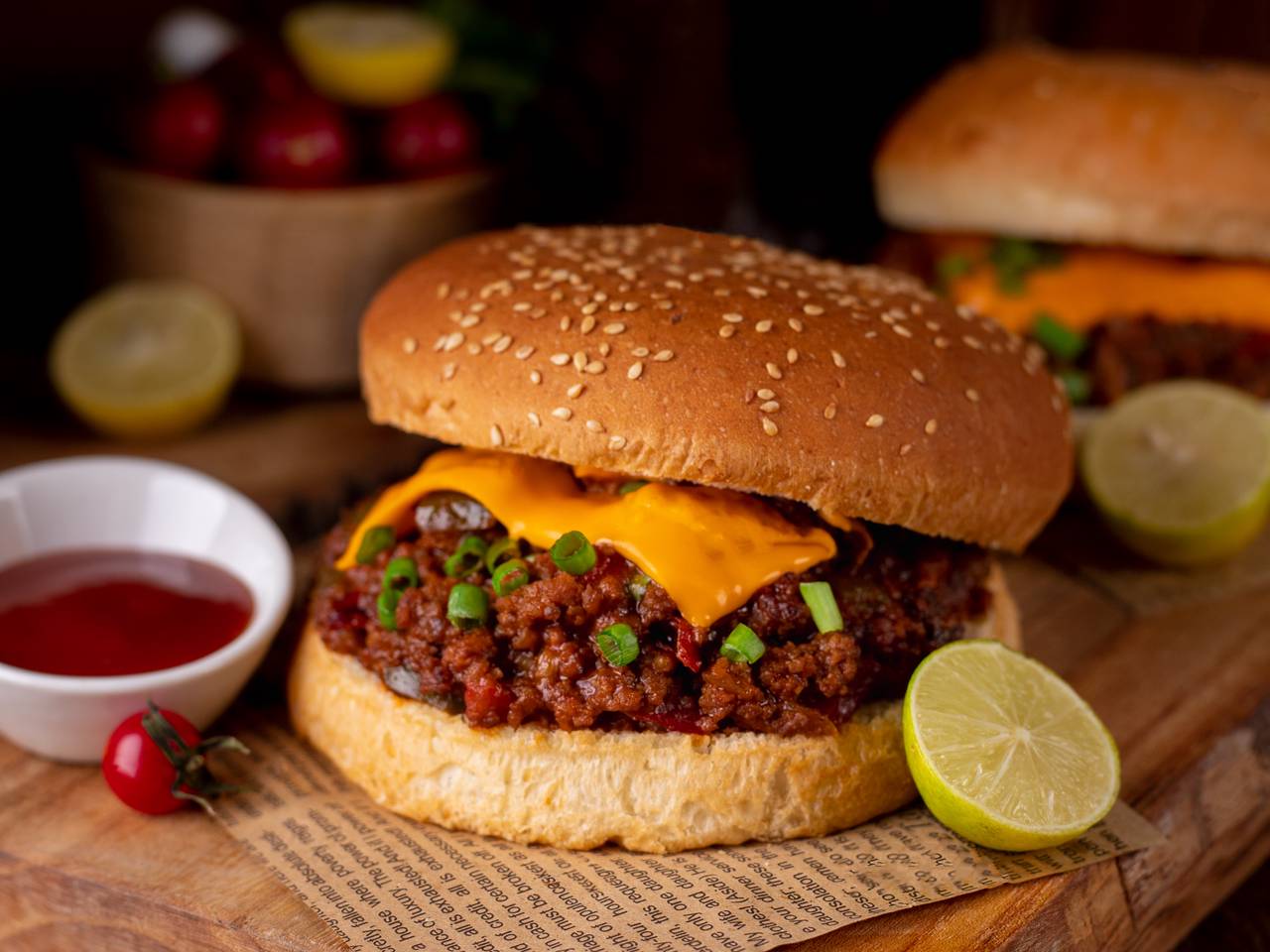 It is very easy to make this exquisite sandwich. You can prepare it in less than 30 minutes. There are several ways to make Sloppy Joe, but I assure you that this recipe is one of the best ones.
Ingredients
1.5 tablespoon
brown sugar
300 grams
chopped potatoes
1 tablespoon
tomato paste
1 tablespoon
beef essence
Instructions:
1

First, slice the vegetables.
2

Fry the chopped garlic and onion with butter on the heat. Add the bell pepper and fry them until they are soft.
3

Now add the ground beef and cook it for two minutes until it changes its color.
4

Now, add the rest of the ingredients, salt, and pepper, and mix them. Cover the lid and lid them cook for 30 minutes on low heat. Take off the lid for the last 5 minutes.
5

Sloppy Joe is usually served with burger buns. Put the beef inside a bun and cover it with cheese. You can also add lettuce, spring onions, pickled onions, some dill, hot sauce, chips, or anything you desire to your sandwich. Enjoy!
Reviews (0)
Tips and tricks
The Sloppy Joe must be thick. If there is extra water in your filling, you can keep it on the heat for 5 more minutes to lose the water.
Background & History
Several Sloppy Joe recipes emerged in the early 20s century, but it was served as a sandwich in the 1940s. It is now one of the simplest and easiest dinners you can prepare for your family.
Nutrition Facts
(per serving)