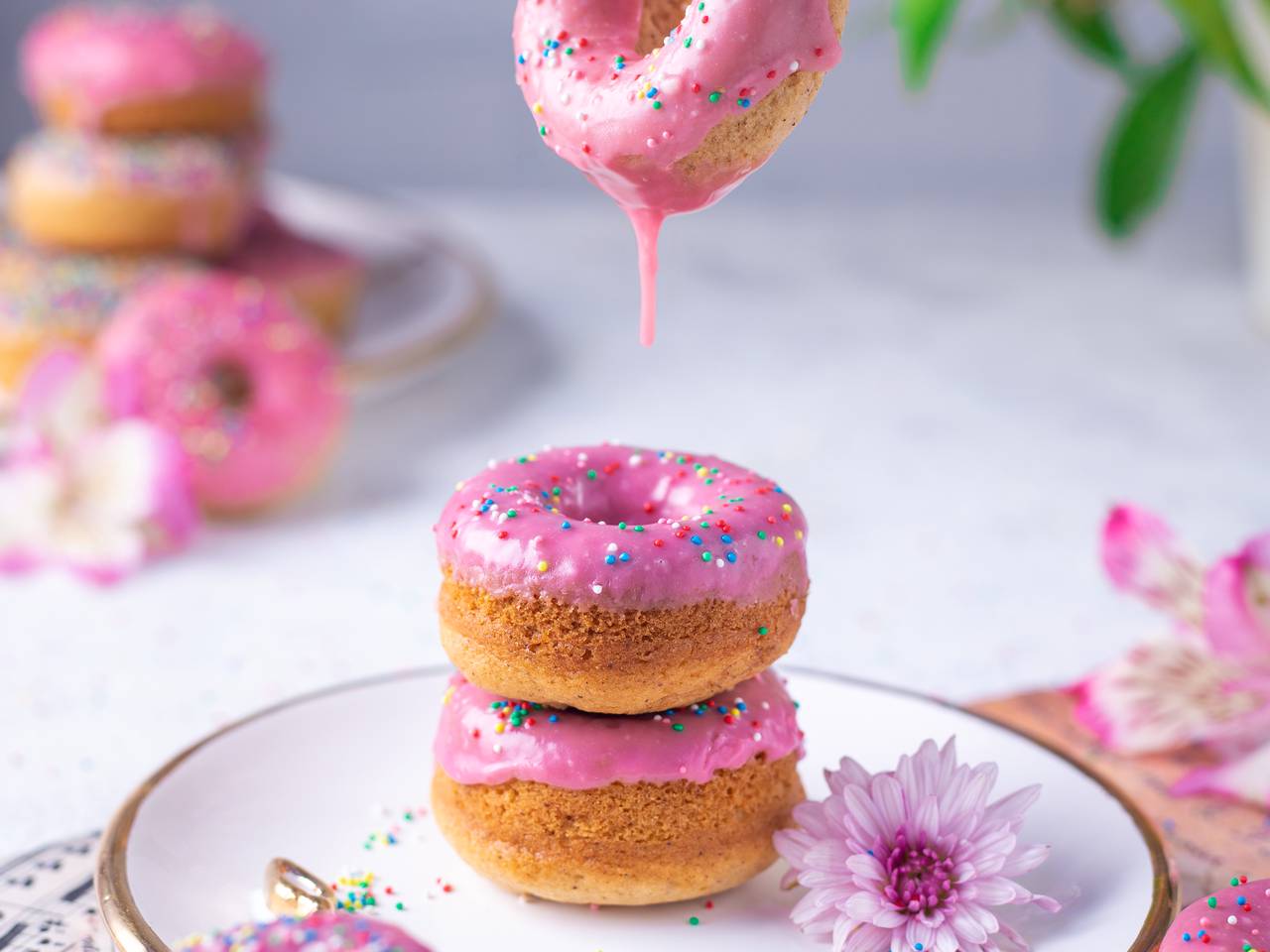 If you love donuts like me but you don't eat them a lot because they are not healthy, this recipe is for you. These delicious donuts are eggless and vegan and are made easy and fast. So don't worry, make these donuts and enjoy them.
Ingredients
2 tablespoon
baking powder
1 teaspoon
ground cinnamon
1 teaspoon
vanilla extract
5 tablespoon
vegan butter
Instructions:
1

Turn on the oven at 180C. Measure the ingredients and melt the butter.
2

Mix flour, sugar, baking powder, salt, and cinnamon in a bowl.
3

Add soy milk, vanilla extract, and melted butter to the dry ingredients.
4

Mix the flour with the wet ingredients until the mixture becomes smooth
5

Grease the donut molds and fill them with the dough using a piping bag. Bake them in the oven for 20 minutes. Let them cool down for a few minutes then remove them from the molds.
6

Chop the chocolates into small pieces and melt them over a Bain Marie.
7

Dip half of the donuts in melted chocolate.
8

After dipping the donuts in chocolate, coat them in truffles or sprinkle some truffles on them.
9

Finally, put the donuts in the refrigerator for about 10 minutes until the chocolate is cool.
Reviews (0)
Background & History
The donut origin goes back to Ancient Rome when people used to fry the dough in the oil. Donuts became popular all around Europe in the middle ages and now are one of the most popular pastries in the world.
Nutrition Facts
(per serving)