Homemade Salted Chocolate Ganache Recipe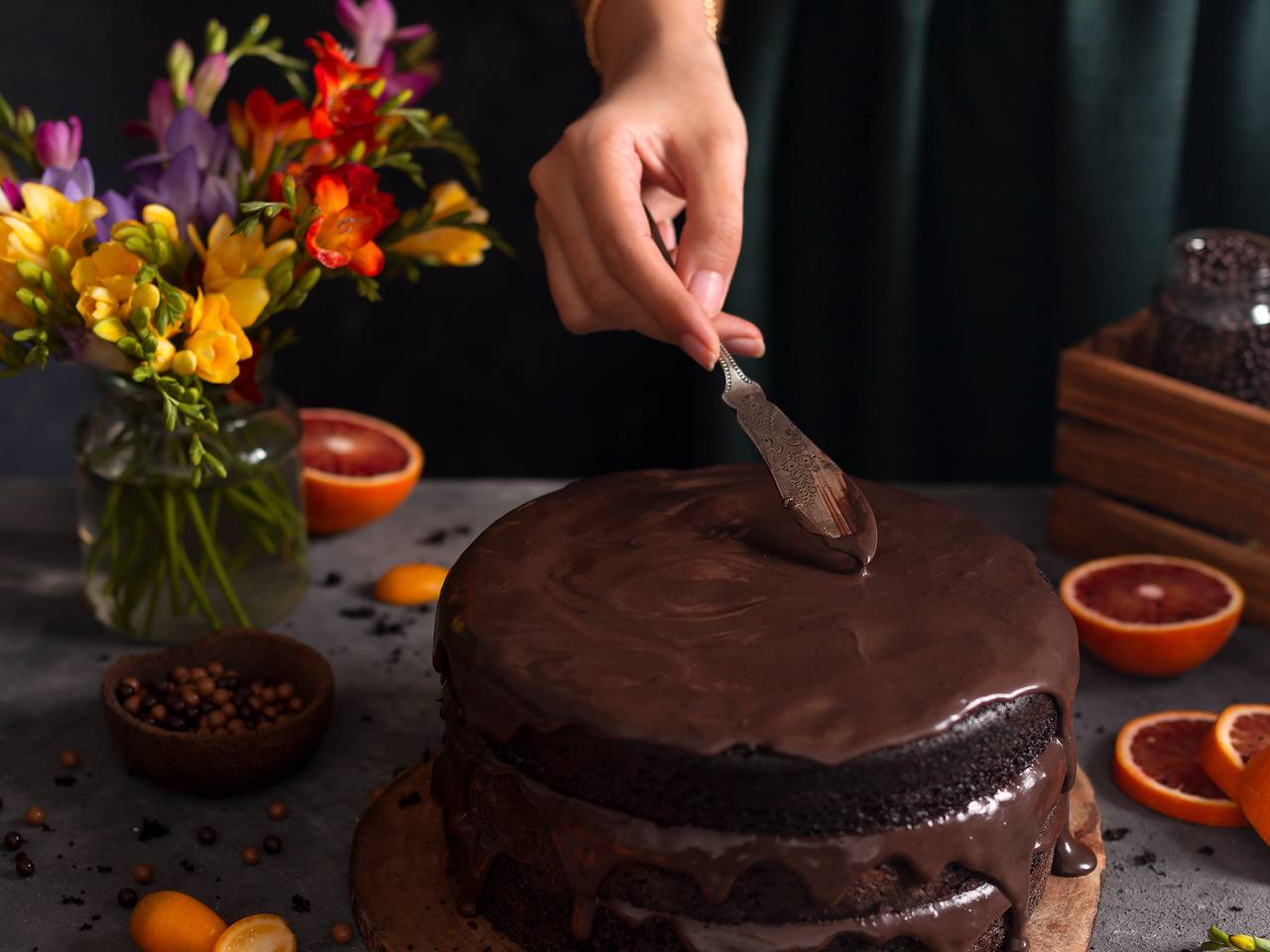 Ganache is the mixture of chocolate and cream that you can use for the decoration and filling of the cake. The uses are virtually endless! This homemade Ganache with orange essence is fascinating.
Ingredients
200 grams
70-80% dark chocolate
Instructions:
1

Heat cream on the stovetop until just simmering. Once you see little simmers around the edges, turn off the heat immediately. It shouldn't boil completely.
2

Add chocolate and stir well to melt completely.
3

Finally, beat salt and cream and cover it with cellophane. And let it sit in the refrigerator for at least 30 minutes.
4

After pulling it out from the refrigerator, stir it until it reaches a bright color.
5

This ganache is thin and not very thick which You can use as a filling for your cakes.
Reviews (0)
Tips and tricks
You can use every essence you would prefer. Personally, coffee, orange, and mint are the best ones.
The flavor of chocolate can be felt even better with a little salt.
Background & History
This ganache has various thickening and I teach you how to make the thickest one. The main ingredients of this ganache are heavy cream and chocolate with different essence, others even use butter and other things. Let's dive into an in-depth chocolate ganache tutorial.
Nutrition Facts
(per serving)