Vegan French Toast In A Jiffy!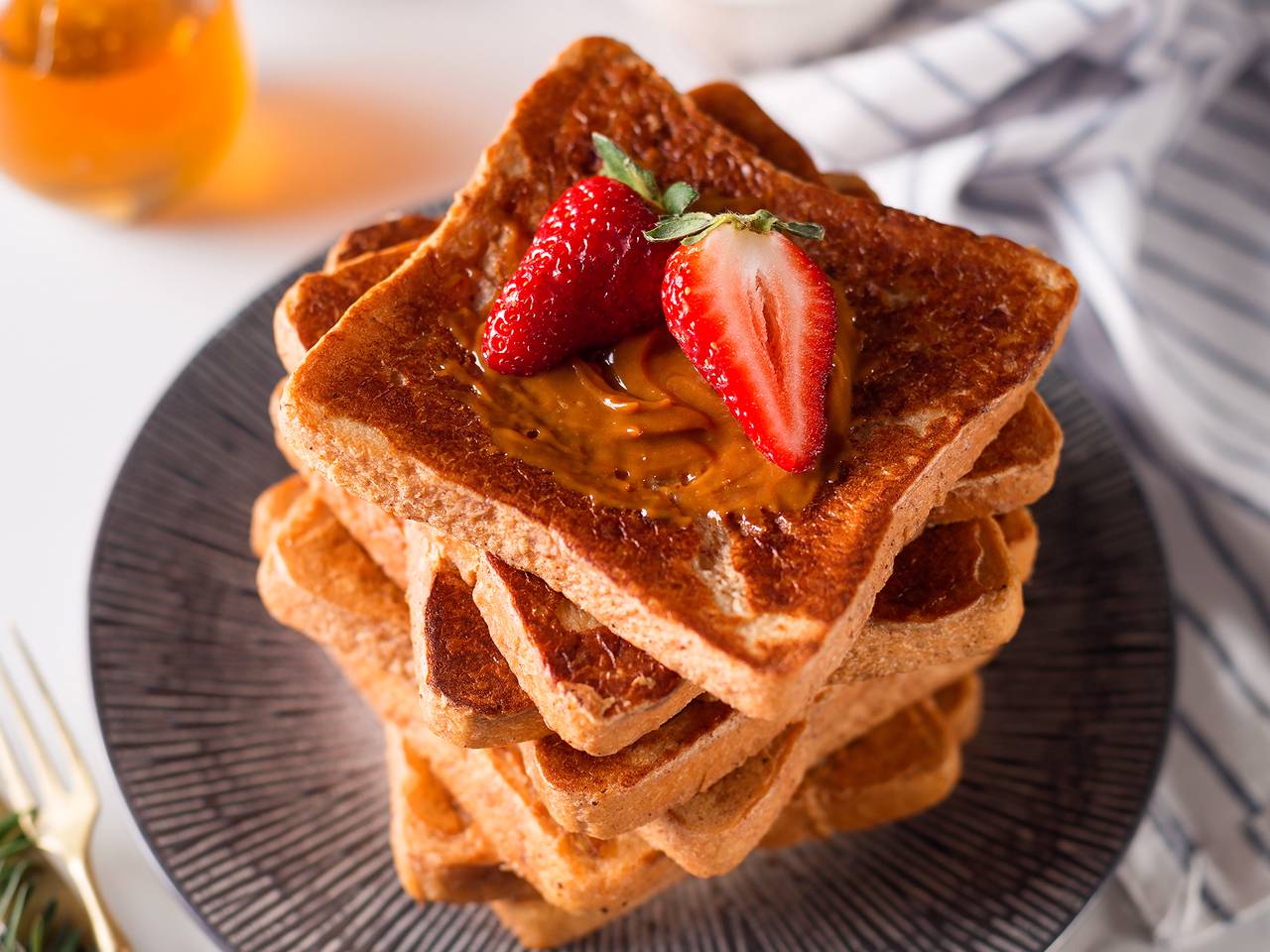 We may know how to make French Toast but, Have you ever cooked without egg? Some people, don't like the smell of eggs, some others, may have fatty liver disease, and the rest, Maybe vegan. Even if you're not included in any groups of above, I'm 100% sure that after eating this French Toast, You will make your French Toasts without egg. The combination of banana and peanut butter's scent is the best of all for making an attractive, delicious, and simple breakfast, especially on off days.
Ingredients
0.75 About 180 ML
Vegetarian Milk, if you are vegan.
Instructions:
1

If you have Food Processor, you can pour all the materials into it and pulse it a few times to process your materials. But if you don't, follow the next steps.
2

Smash the bananas with the back of a fork.
3

Pour 3/4 cups of milk into mashed bananas and stir them.
4

Add flour, cinnamon, peanut butter, and vanilla to the materials and stir it well with a hand mixer.
5

Pay attention, the materials should reach this quantity of thickness.
6

Dip the toasted bread in the batter and then grease each side of it in a frying pan.
7

Your French Toast would prepare this simply.
Reviews (1)
Kelsey K
Tried two other recipes that were okay but, this one was absolutely perfect!
Tips and tricks
A useful tip for cooking pancakes, crepe, and French toast is you don't need to grease the frying pan. You can cook them without even a drop of oil. And if you want it to look good too, make sure to clean the frying pan's bottom after each pancake or crepe or anything else with tissue paper. If you do this, you will have your dessert delicious and good-looking.
If you're vegan, you can use any vegetarian milk you want to and if you're not, you can use the normal one.
Be aware that the more stale your toast is, the better. Asking why? because if your toast is soft, when you are dipping it, it would smoothly change its shape and crush. Another tip is that, dip the two sides of toast in the batter just to be impregnated, and don't dip the toast in the batter for a longer time.
Background & History
My mom has a fatty liver disease so I am always looking for non-egg recipes or fewer eggs using ones. I was searching for it and I finally find this simple and delicious recipe. Hope you try and enjoy it.
Nutrition Facts
(per serving)