Best Homemade Chocolate Cupcake Recipe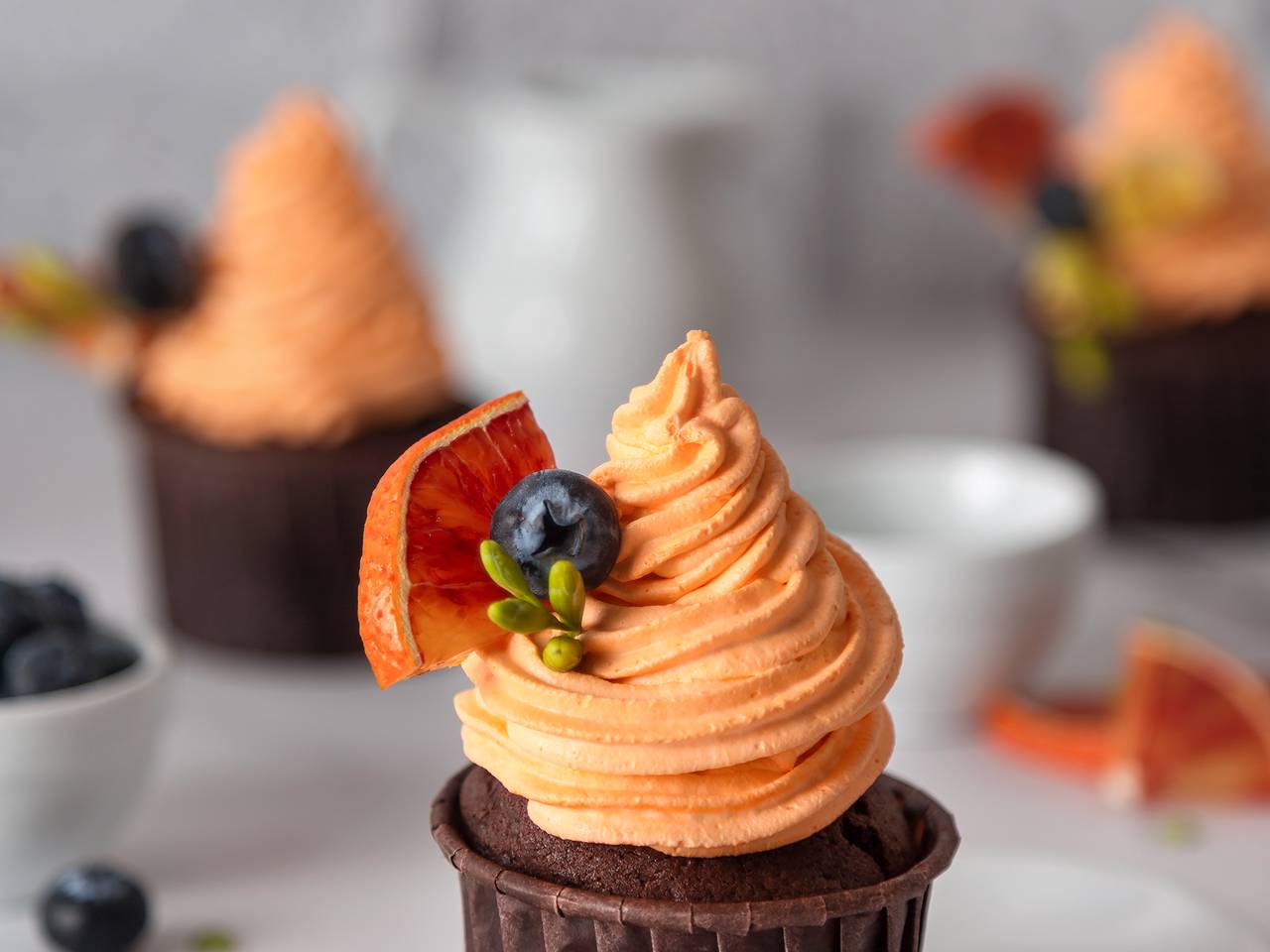 There are more than one thousand cupcake recipes out there on the internet, I'm not exaggerating, but we only use one or two of these recipes over and over without trying the other ones. For me, this recipe is one of the best ones with a really good texture and amazing taste of chocolate.
Ingredients
70 grams
dark chocolate 70%
1 teaspoons
vanilla extract
3 tablespoon
cocoa powder
Instructions:
1

Preheat the oven to 180C.
2

Melt the chocolate and butter over a bain-marie or in the microwave.
3

Mix eggs, sugar, and vanilla with a mixer until they are combined and become creamy in color. (Mix them for about 3 to 5 minutes.)
4

Add the yogurt and the boiling water to your mixture and whisk them a little.
5

Add melted chocolate and butter to your batter.
6

Sift flour, salt, baking powder, and cocoa powder and add them to the batter and whisk them until everything is combined.
7

Put the cupcake capsules inside the cupcake tin and fill 2/3 of the capsules with your dough.
8

Put the tin inside the oven for 15 to 20 minutes depending on your oven temperature.
9

Let the cupcakes cool down, then you can decorate them with whipped cream. Enjoy it!
Reviews (1)
Christina
I absolutely love this recipe!! It's my all-time favorite chocolate cake/cupcake recipe!!! I always hear that it's the best chocolate cake/cupcake they have ever had whenever I make it. This chocolate frosting looks so delicious!!!!
Tips and tricks
اf you have an electric the oven you can put it at 170C.
The eggs should be at room temperature.
For decoration, you can use cheese frosting, whipped cream, or chocolate ganache.
Background & History
This cupcake is a miracle for a chocolate lover like me to have with a cup of tea after a long working day. If you want it to have fewer calories you can remove the frosting, the cupcakes are still really delicious without them.
Nutrition Facts
(per serving)