Chocolate chip cookies recipe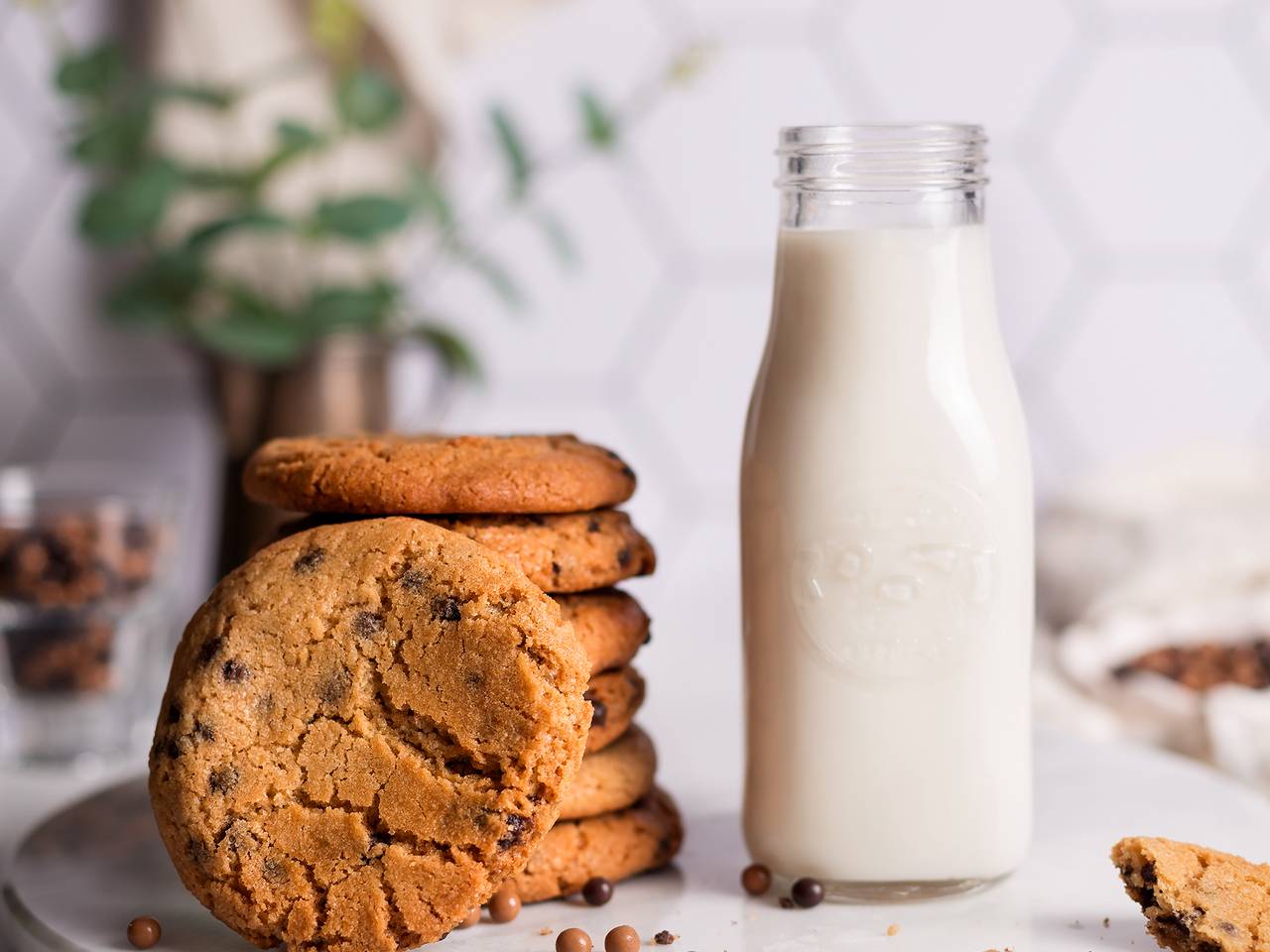 these super soft and chewy chocolate chip cookies are the most popular cookie recipe which I guarantee the chewiest chocolate chip cookie texture. Big chocolate chunks promise chocolate in every single bite.
Ingredients
115 grams
Unsalted butter
100 grams
Granulated sugar
1 teaspoon
Vanilla extract
185 grams
All-purpose flour
Instructions:
1

Let all ingredients reach room temperature.
2

In a medium bowl, whisk the butter and sugar together until no sugar lumps remain.
3

Whisk in the egg and vanilla extract and stir well.
4

Whisk the flour, baking soda, and salt together in a large bowl. Pour the wet ingredients into the dry ingredients and mix with a large spoon or rubber spatula. The dough will be very soft, yet thick
5

Fold in the chocolate chunks and do your best to combine them
6

Cover the dough and chill in the refrigerator for 1 hour
7

Take the dough out of the refrigerator and allow it to slightly soften at room temperature. Roll the dough into balls, using an ice cream scoop helps you to have the same balls. Place the balls of dough onto each cookie sheet
8

cook them at 160°C for 15-18 min
9

Allow cooling on the cookie sheet for 10 minutes before transferring to a wire rack to cool completely Help yourself!
Reviews (1)
Kristen
Omg! Soooo good! Perfect amount of softness. I can't get over them.Would definitely recommend.
Tips and tricks
the electrical oven temperature must be about 15-20 degrees lower.
You can use crushed chocolate instead.
Chilling is mandatory. Don't forget
Background & History
The flavor and texture of these cookies are unparalleled by any other recipe. Do you know anyone who does not like that?
Nutrition Facts
(per serving)