Cream Cheese Frosting Recipe Without Butter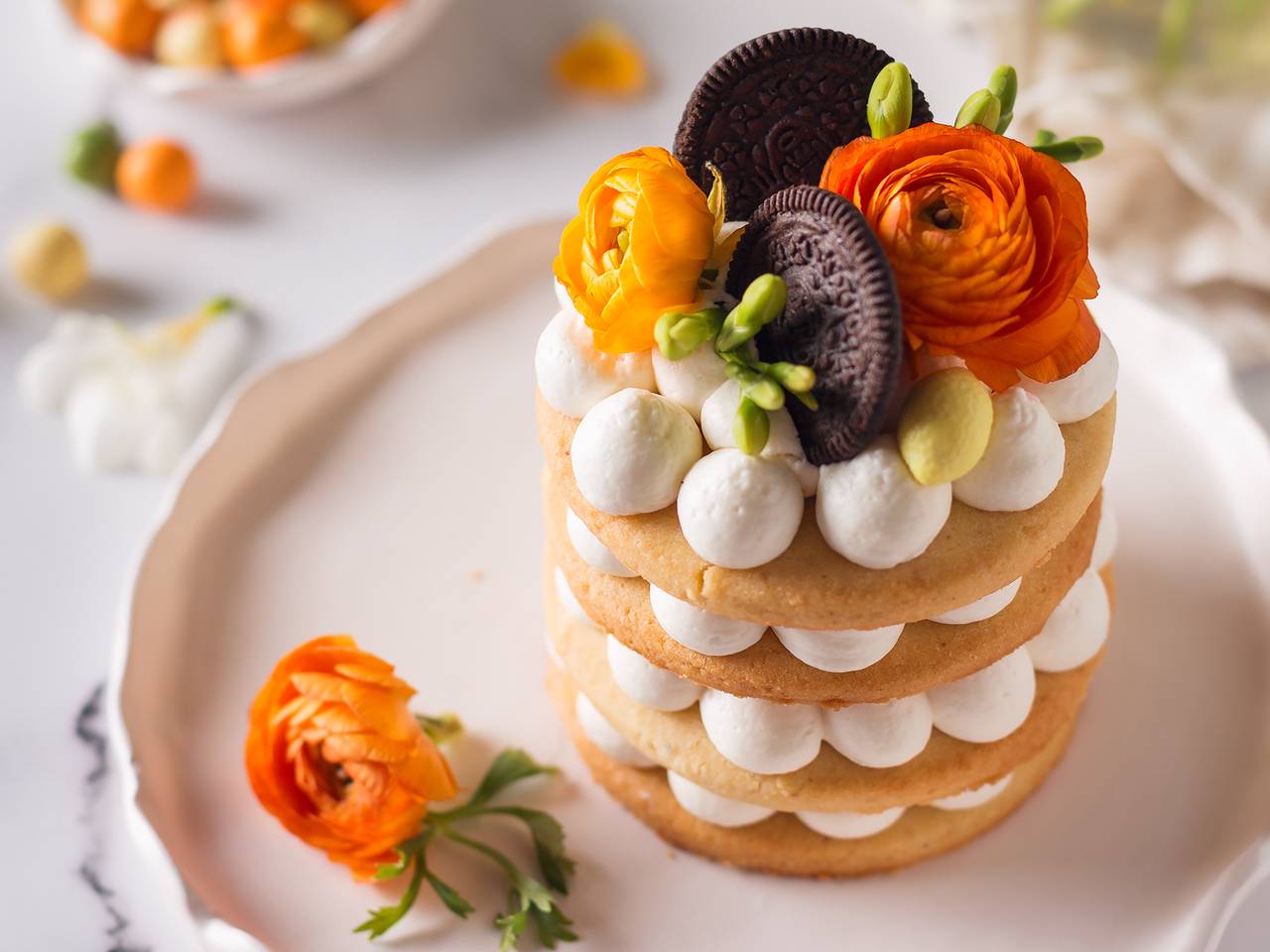 Cream cheese frosting tastes even better than whipped cream in some cake recipes such as red velvet cake or carrot cake. It is also used in tiramisu. This frosting is perfect for the ones who don't like too much sweetness in their frosting because the cream cheese takes some of the sweetness away and makes the frosting semi-sweet.
Ingredients
400 grams
Cream cheese, softened to room temperature
1 teaspoon
Vanilla extract
Instructions:
1

Prepare the ingredients. If you are using a frozen whipped cream take it out of the freezer a few minutes before you start.
2

In a bowl whisk cream cheese and sugar powder until the cream cheese becomes soft.
3

Add vanilla extract and whipped cream and mix them with a mixer at high speed for about 8 to 10 minutes. Our frosting is ready.
4

Now we can use it to decorate our cakes and desserts. Here I used it to decorate my sable' cookies. Transfer it to a piping bag and use your favorite tip to pipe it on your cookies.
Reviews (0)
Tips and tricks
You can also use Mascarpone cheese too. In this case, you need to use less sugar because Mascarpone is a sweet cheese.
To reach the perfect texture you need to mix it at high speed with a mixer for ten minutes.
Background & History
Cream cheese frosting is one the most famous frostings out there that are based on cream cheese. It has a balanced semi-sweet taste and the texture is also perfect for topping.
Nutrition Facts
(per serving)