Delicious Homemade Oreo Cookie Bars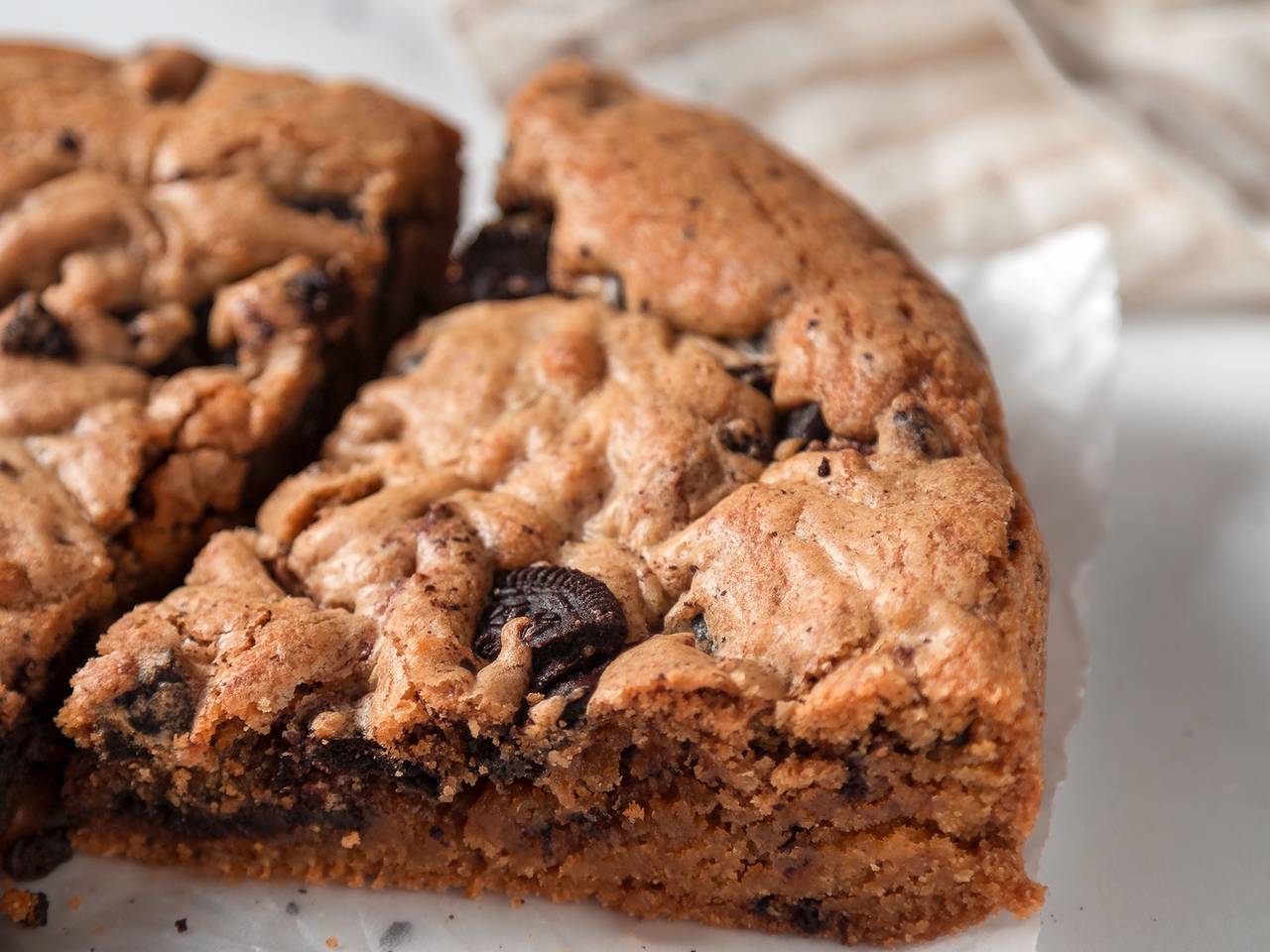 There is no need to tell you how simple and delicious these cookies are. Just you to know, you can bake the best delicious cookies in less than one hour. Crispy on the outside and chewy on the inside! And all of these tempting you for trying them.
Ingredients
15 Grams or tablespoon
Cornflour
170 Grams
Unsalted butter
130 Grams
Granulated sugar
1 Teaspoon
Extracted vanilla
200 Grams
Package Oreo cookies
Instructions:
1

Before beginning, preheat the oven to 360F. Spread the batter out into a 20.20 cm, greased cast iron skillet. If you have a circular scoop, 20 diameter works as well.
2

Combine flour, salt, cornflour, and baking soda in a large bowl.
3

In another bowl, beat the melted butter with sugar and brown sugar and stir them well. You can whether use an electric mixer or using a spatula to blend it. Either of them works.
4

Then beat eggs and vanilla and blend them again until mixed.
5

And after that, add the mixture of flour, salt, cornflour, and baking soda and blend them well until no flour streaks remain.
6

Chop one pocket of Oreo chocolate with a hand or knife and combine it with cookies' drought.
7

Till we reach this kind of drought.
8

Put parchment paper onto the scoop and pour the ingredients in it.
9

And put it in the preheated oven with 360F and let it baked for about 30 minutes.
10

Pulling out them after 30 minutes.
11

Then let it cool and after that, it's time to carve it.
12

You can carve cakes into square or triangle shapes like me. I love their shapes and I took different photos of them from different angles.
13

Before I forget, You can sprinkle salt on your cookies before trying them. Trust me, when you tried once you'd love it.
Reviews (0)
Tips and tricks
You can use two cups of chocolate chips instead of Oreo. Even adding nuts can be remarkable.
My oven is electric and I put it on 360F.
Having salt in this recipe can prevent the high amount of sweet flavor and make a balance between all the flavors.
These kinds of cookies are crispy from the outside and chewy inside. If you don't prefer wet texture you can add 10 minutes more to put the cookies in the oven. My suggestion is exactly 35 minutes with a wet and smooth texture.
Background & History
It's maybe a little bit difficult to make cookies and needs little patience. But these kinds of cookies are incredibly easy to make, you just need to mix all of the ingredients onto your scoop and done! Bon appetite!
Nutrition Facts
(per serving)