Homemade Salted Caramel Sauce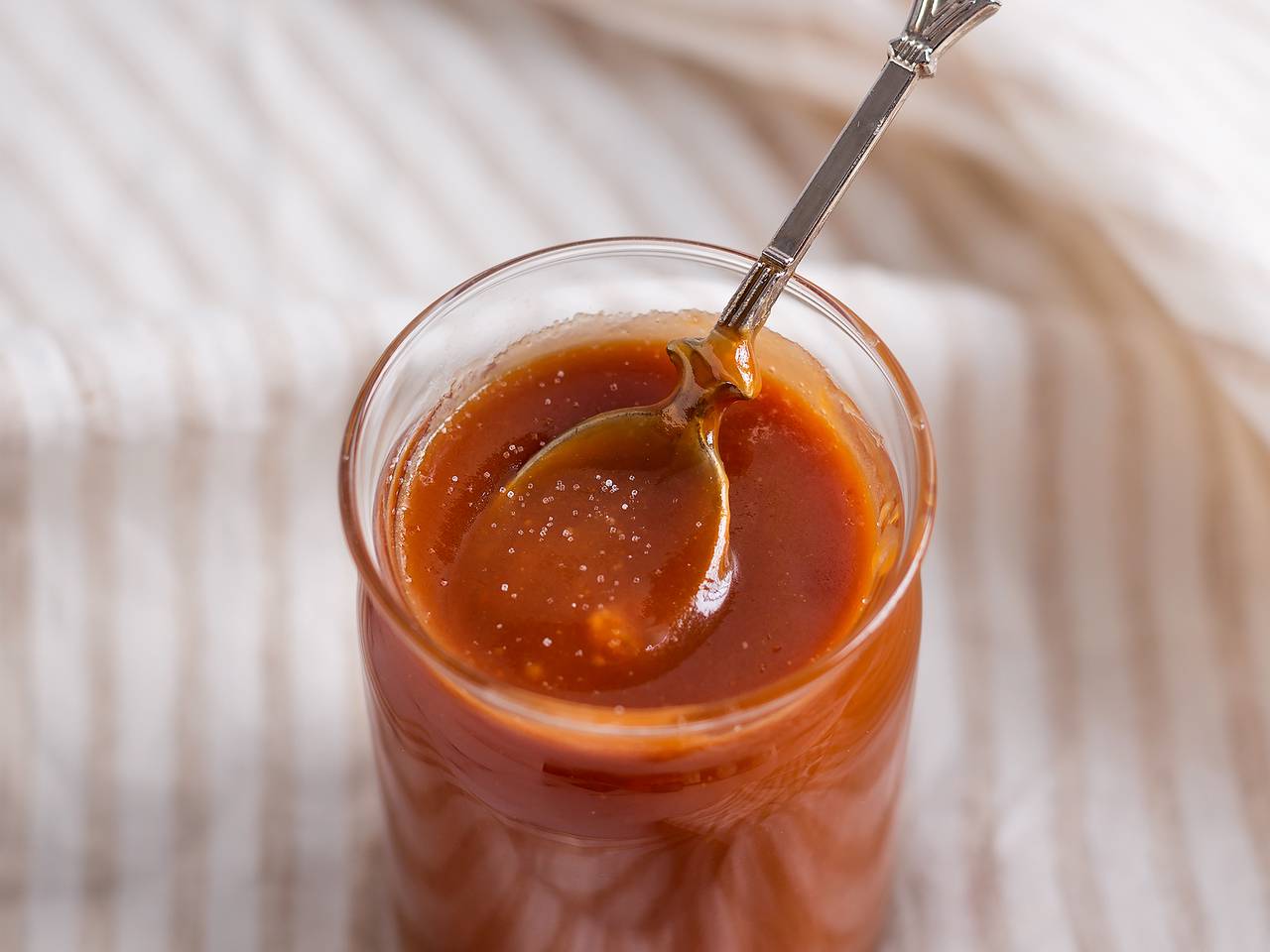 Nothing is better than making a homemade salted caramel sauce. You can either add this sauce to cookies recipes or your coffee and enjoy it. Making caramel sauce is easy without any difficulties and it is even much healthier.
Ingredients
1 tablespoon
vanilla extract
Instructions:
1

Heat (medium heat) sugar once it starts melting. Pay attention to move the pan once in a time.
2

Sugar should be heated until it is caramelized.
3

Then add butter and stir it until it melts.
4

Add cream and stir it well. In the first place it becomes thick, but stir it during the heating until it becomes smooth.
5

After removing it from heating, add vanilla and salt, then stir.
Reviews (1)
MonaTim
Caramel is delicious in whatever you add. Thanks.
Tips and tricks
Adding salt is optional, but personally, for having the incredible flavor of the caramel and in the meantime to prevent the extensive flavor of sweetness, it is great to use salt.
pay attention that the sugar not get burned. If it burns, the only flavor you taste is a burning caramel.
Background & History
Caramel sauce is one of the sauces which is suitable for various cakes and desserts and trust me, this is kind of a recipe that everyone should be aware of it.
Nutrition Facts
(per serving)