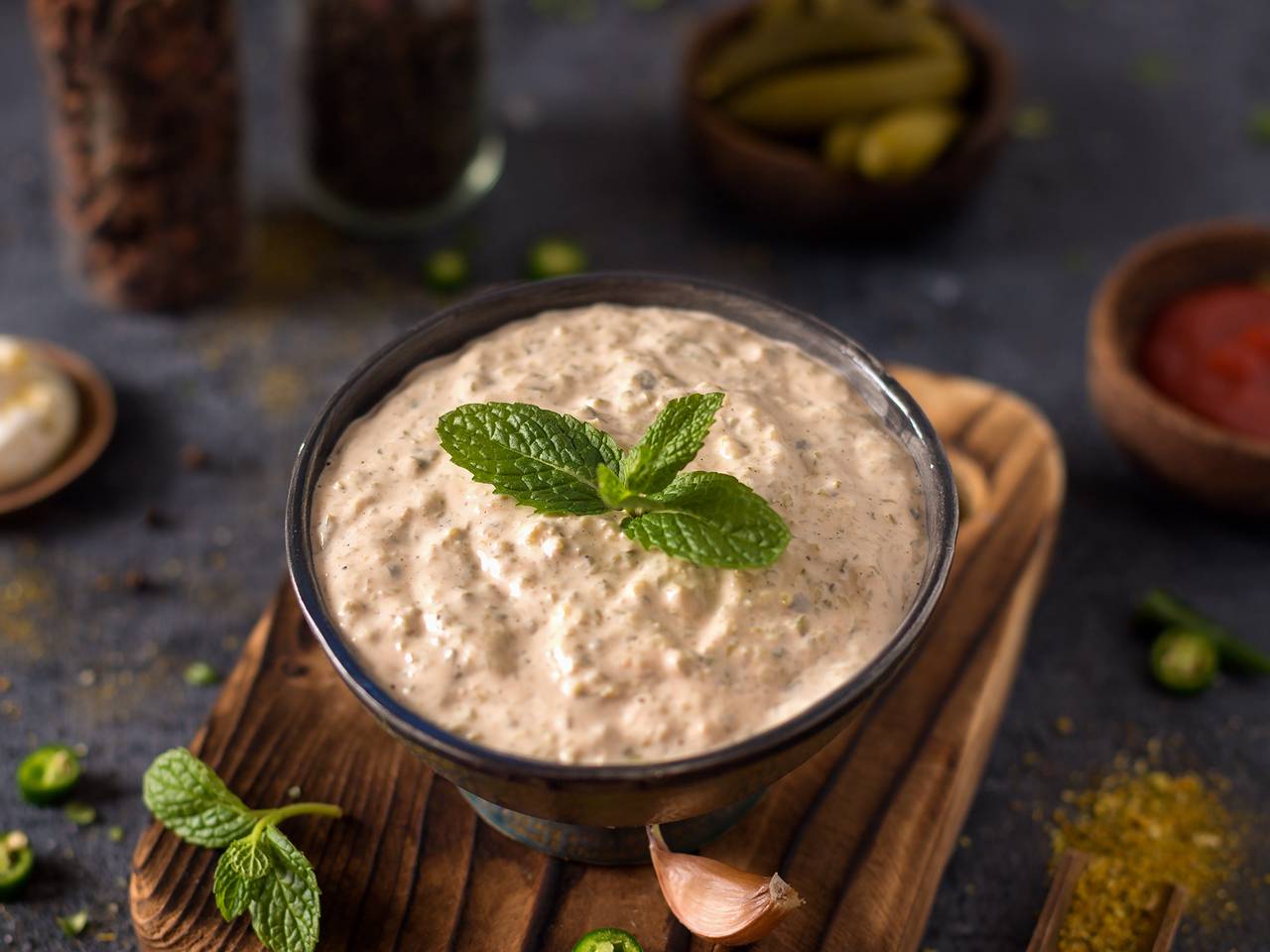 If shawarma sandwich aren't good enough alone, this sauce makes them taste better. This recipe is consisted of pickle which I like it more than Tahini and strained yogurt.
Ingredients
1 tbs
Ketchup(spicy or not)
0.5 tsp
Black pepper powder
Instructions:
1

You can grate pickle and garlic or place them in a blender.
2

Pour all ingredients in a bowl.
3

Mix well. The sauce is ready.
Reviews (0)
Tips and tricks
You can use this sauce for all your sandwiches. It`s so delicious.
The garlic measurment is depends on you. You can reduce it. But my offer is not to change it.
Background & History
The recipe can change up tp your taste but don`t forget to not change the main taste.
Nutrition Facts
(per serving)