Best Pumpkin Pancake for winter days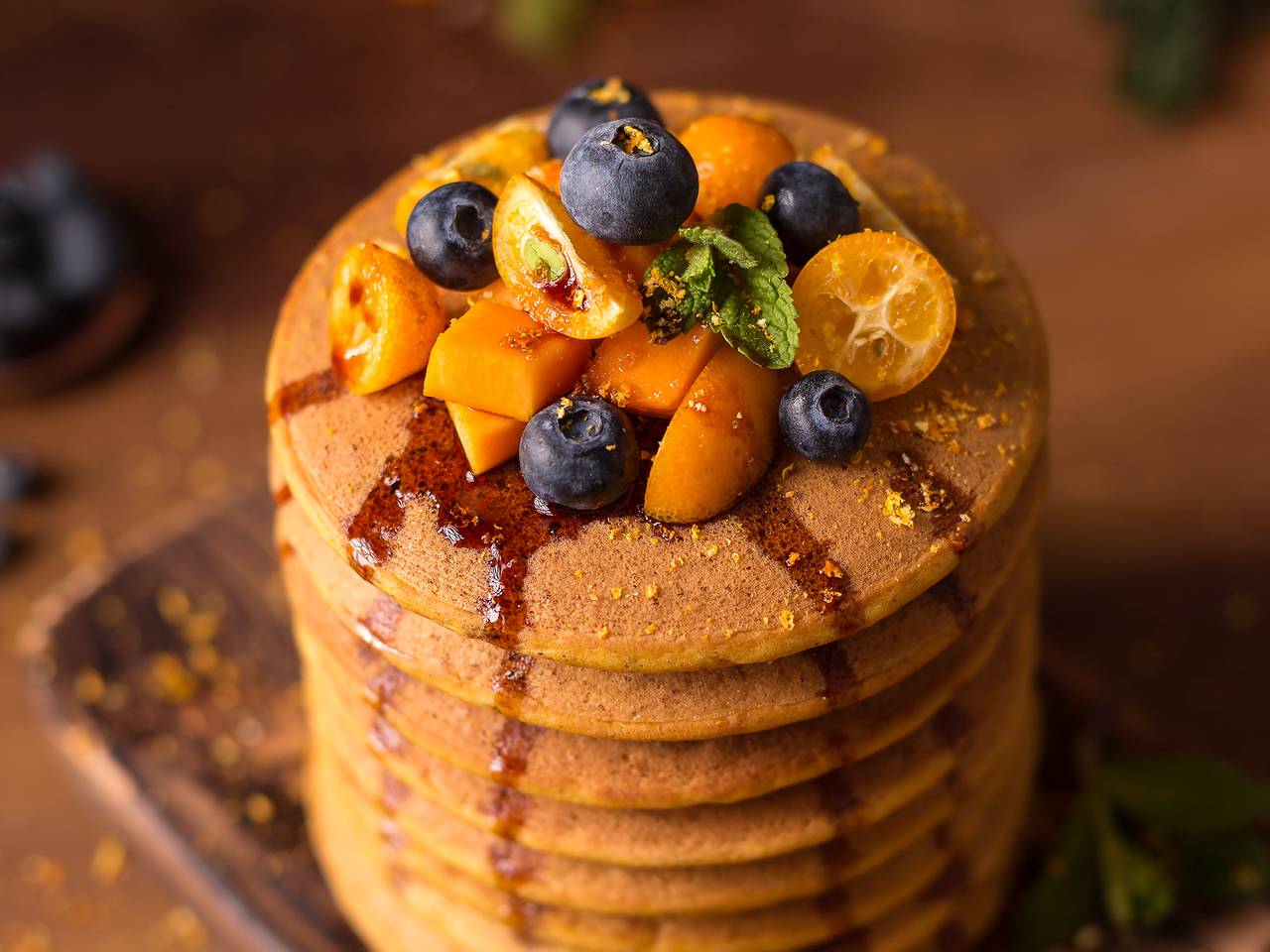 On these cold winter days, nothing tastes like a delicious breakfast. Now everywhere is full of pumpkin, it is the best opportunity to invite ourselves to new and delicious flavors. This pancake has a soft texture.
Ingredients
1 Cup
Cooked pumpkin puree
Instructions:
1

Maybe you think that all these ingredients for making pancakes? I must say do not delete even one. Trust me and after eating it, you will realize how different it tastes from all the pancakes you have ever eaten.
2

Mix all dry ingredients which include flour, brown sugar, white sugar, baking powder, baking soda, and salt in a bowl.
3

In another bowl, mix all our wet ingredients, which include: egg, milk, pumpkin puree, cinnamon, oil, fresh sour lemon juice, and lemon zest with a hand mixer well.
4

Then add the wet ingredients mixture to the dry ones and mix until the ingredients are mixed and combined completely and reach the suitable concentration.
5

If the pan is non-stick, there is no need to add oil or butter. Pour a spoonful of the ingredients into the hot pan. Do not increase the flame to cook well and our pancake looks good, when one side of the pancake starts to bubble, it means that it is time to flip the pancake over and fry that side as well.
6

The pancakes are ready. We can taste it with all kinds of fruits and sweeteners. I used date juice. You can use honey or anything else you like.
Reviews (0)
Tips and tricks
The reason to use baking soda is because of lemon juice and lemon zest. This amount of consumption is not harmful at all.
You can use white sugar instead of brown sugar, but their texture is very different, so I suggest brown sugar.
Peel the pumpkins. Pour a glass of water into a pot, put the pumpkins in a pot, allow to cook over medium heat to soften.
Background & History
I made and ate all kinds of pancakes, I can definitely say that the recipe for this pancake is one of my 5 favorite pancakes.
Nutrition Facts
(per serving)